No World Cup can ever invoke the same feelings as your first
Mexico '86 came at just the right time to feed my youthful, footballing obsession; stickers showing far away stadiums, unpronounceable players and national badges in that special foil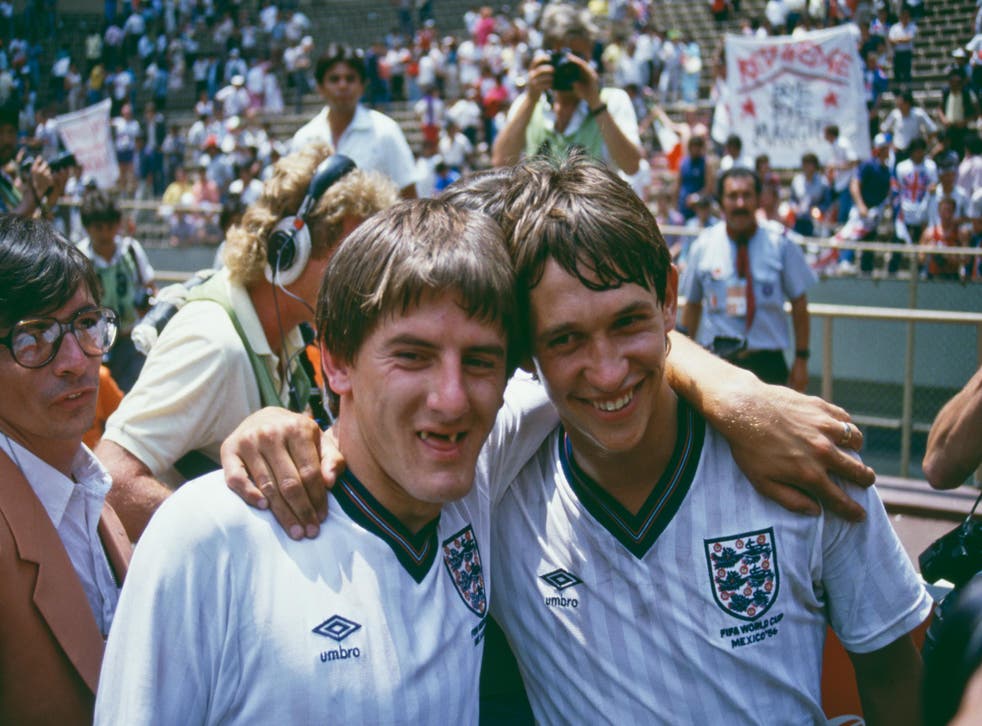 I remember the smell most especially.
It was the start of the half term holidays and I was seven. We were about to set off on holiday, heading to the glorious Peak District from flat Cambridgeshire. For reasons I can't recall, my father was meeting us there, so my mother had been left to pack up the car and sort out three small boys: me, my four year old brother, and my best friend Ed.
As she hurried us into the rear seats she handed me and Ed something to keep us occupied on the journey. Lo and behold, the Panini album for the upcoming World Cup in Mexico. A few packets of stickers too. The tournament mascot, Pique, was prominent in the album design, along with the flags of the participating nations. I was, it seemed in that moment, in actual heaven.
2018 World Cup group-by-group guide

Show all 33
Getting underway, we carefully tore open the packets, the peculiar aroma of new stickers filling the back of our orange Vauxhall Astra.
I'd got into football the year before. Cambridge United were our local team, resolute mid-tablers in the old Fourth Division. They had some decent players then – Keith Branigan, Mark Cooper and David Crown among my favourites – but the "glory" years under John Beck were still a while away.
Most of my schoolmates supported a First Division side: either Ipswich Town, as being the nearest, or Liverpool, as being the best. I plumped for Manchester United, for having the best kit. The fact they won the FA Cup that year sealed the deal.
Mexico '86 came at just the right time to feed my youthful obsession. Collecting stickers showing far away stadiums (ah, the Azteca, glorious!), unpronounceable players and national badges in that special foil, ramped up the excitement.
The mood around England's chances was surprisingly upbeat when you remember that Gary Lineker was in the middle of a goal drought and Bryan Robson, captain marvel, was coming back after injury; still, in Peter Shilton, we had perhaps the best goalie in the world.
It was a tough ask in the heat and height of Central America though. Sensible money was on Argentina or Brazil – and it was the Brazilians who caught my attention. If I'd known more I'd have understood that their stars were a fading force by 1986. But I was captivated by the way Zico and Socrates were discussed in almost hallowed tones; if England weren't to win, it had to be Brazil.
My parents only had a black and white TV back then, which seems extraordinary when my memories are so vibrant. In the event of course, Lineker came good, plaster cast and all, whereas Robson crashed out injured. And Diego Maradona's handball put an end to the English dream.
Brazil, meanwhile, lost to France in the match of the finals, an unfit Zico missing a penalty along the way.
Still, gutted though I was, Josimar's goal against Northern Ireland, Strachan's leg-on-the-hoarding celebration, Uraguayan indiscipline and Danish brilliance remained indelibly marked in my mind. By the end of it all, I couldn't wait for the next tournament.
The truth is though, that while Italia '90 came close, with its operatic drama and Gazza's tears, every subsequent World Cup has produced diminishing returns in terms of engaging me in the way that my first did.
And perhaps that is inevitable. Certainly most people I ask (aside from those who follow football from a journalistic point of view) recall with most fondness the tournament that first really piqued their interest. For the majority, that means a World Cup of their childhood; one enjoyed before the distractions and responsibilities of life got in the way of that pure relationship with the beautiful game in all its global glory.
It also means a World Cup that was entered into without preconceptions and without knowing the bitter aftertaste disappointment.
My love affair with football gradually dwindled, dying at some point around the turn of the century. I'll probably watch some England games this time round but I'm not invested in it – indeed, I've never heard of some of the players in our squad.
As for my Mexico '86 sticker album, it was the only one I ever got close to completing. I even sent away to Panini for my final forty 'needs'. When they arrived, however, I found I had been posted an erroneous Bulgarian. I should have known then that football only delivers disappointment.
Join our new commenting forum
Join thought-provoking conversations, follow other Independent readers and see their replies