Leading US football figures join together to tackle racism
The The Anti-Racist Project has been created by Common Goal together with former USA international Tony Sanneh, MLS side Chicago Fire and NWSL team Angel City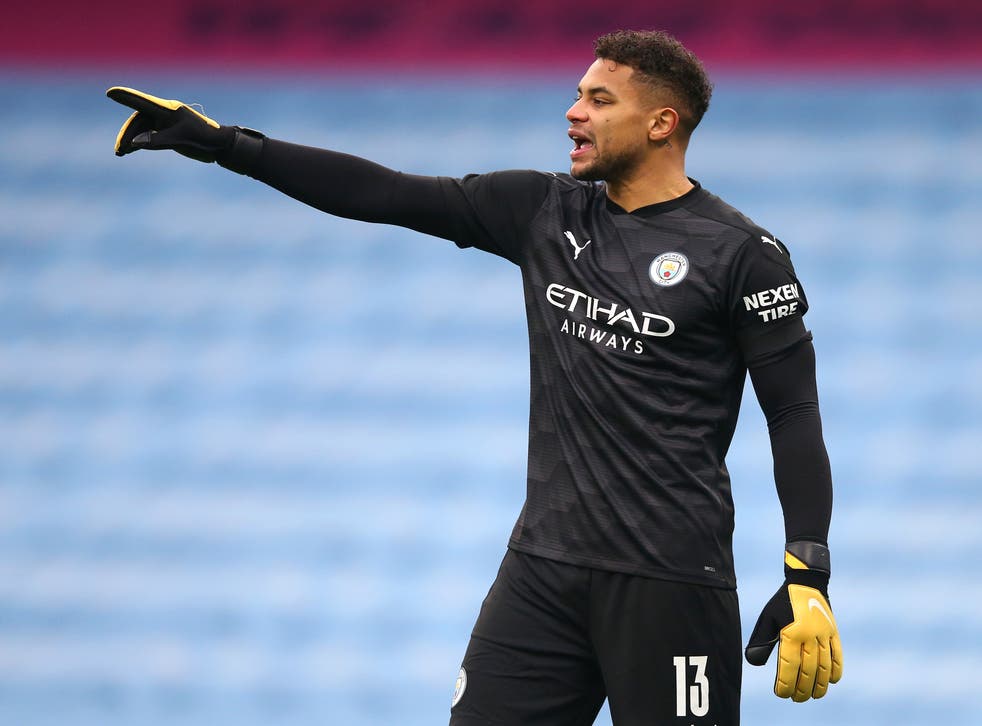 Leading figures in US football have joined together to launch The Anti-Racist Project, an action-based approach to tackling systemic racism in both the game and wider society.
The ARP has been created by Common Goal, a global social impact collective, together with former USA international Tony Sanneh, MLS side Chicago Fire and NWSL team Angel City.
Manchester City goalkeeper Zack Steffen, an American international, has also become one the first players to pledge his individual support to the project.
The coalition is calling on fans, players, teams, and leagues to join the collective effort against racism.
A statement read: "This groundbreaking coalition, forged by a shared determination to act, aims to fund and implement a toolkit designed by Black, Indigenous, People of Color (BIPOC) experts across the U.S. soccer landscape that will provide anti-racist training for players, coaches, fans, club staff and executives from grassroots to elite level.
"With existing resources from the launch partners the project will train 5,000 coaches, 60,000 young people, and 115 staff in over 400 communities in the first year.
"With more support this positive impact will be accelerated and scaled, therefore the members of the coalition are inviting all industry stakeholders interested in making soccer more equitable to join the project, first in the U.S. and then internationally."
Upon Wednesday's announcement, Steffen said: "There's been so much talk over the last months about racism in soccer and beyond, and enough is enough. It's time to take action. We need to show people how to be anti-racist.
"I wanted to join this project because it is the kind of collective action necessary to make large-scale change, and I hope that this project will go worldwide and create a new culture of inclusion in as many countries as possible."
The Anti-Racism Project will scale a modified version of the successful curriculum developed by The Sanneh Foundation over the last 20 years.
"I remember being chased around the field being called the N-word", says Sanneh. "We have made some progress but not enough. Racism takes many forms. Sometimes it's an obvious individual manifestation, but it's also the structural barriers embedded in the game at different levels, but the end result is the same - people of color are excluded from the game. We know what the problem is - now is the time to go and fix it."
Evan Whitfield of Common Goal, a lawyer and former MLS player, added: "Common Goal is all about unleashing the collective power of soccer to create positive action. The Anti-Racist Project is led by a unique and diverse group prepared to aggregate their individual and organizational power.
"There are no black majority owners of MLS Clubs, there are zero black coaches in the NWSL. This needs to change, and the responsibility to make that change lies with everyone - not just people of color. We have a solution that can transform the system from top down and bottom up.
"I'm proud that my former club, Chicago Fire, is one of the pioneers of this project and I'm looking forward to more players, clubs and other soccer leaders joining us."
Register for free to continue reading
Registration is a free and easy way to support our truly independent journalism
By registering, you will also enjoy limited access to Premium articles, exclusive newsletters, commenting, and virtual events with our leading journalists
Already have an account? sign in
Register for free to continue reading
Registration is a free and easy way to support our truly independent journalism
By registering, you will also enjoy limited access to Premium articles, exclusive newsletters, commenting, and virtual events with our leading journalists
Already have an account? sign in
Join our new commenting forum
Join thought-provoking conversations, follow other Independent readers and see their replies