Megan Rapinoe congratulates Joe Biden on expected US election victory
The United States international, a vocal critic of Donald Trump, was quick to heap praise on Mr Biden with a tense race set to finally reach a finish in the Democrat's favour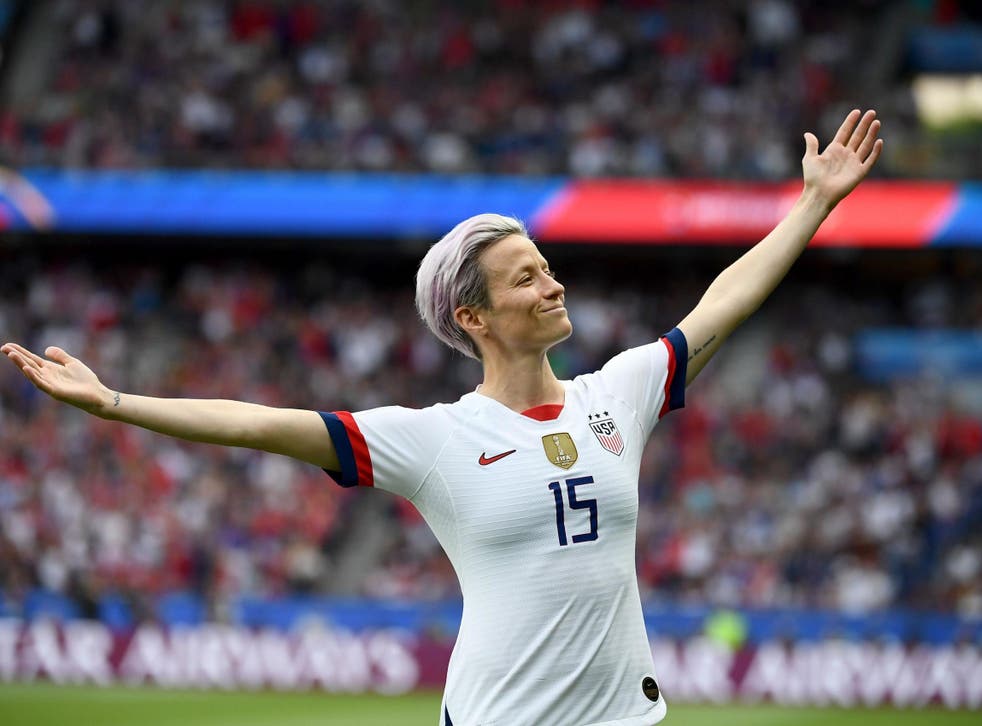 Leer en Español
Megan Rapinoe has congratulated Joe Biden on his expected victory in the US presidential election.
The United States international, a vocal critic of Donald Trump, was quick to heap praise on Mr Biden with a tense race set to finally reach a finish in the Democrat's favour.
"Congratulations Joe Biden," she wrote on Twitter. "#46 and has to be said, historic day for @KamalaHarris and for Women, for Black Women, for South Asian Women. LFG!"
Rapinoe has been highly critical of Trump labelling him as "completely crazy" when collecting the Ballon d'Or last year.
She also made headlines after saying she would refuse to visit the White House if the US won the World Cup and played an active role in the national side's litigation against their federation over equal pay.
Mr Biden expanded his narrow leads over Mr Trump in the battleground states of Pennsylvania and Georgia on Friday, putting him on the verge of winning the White House three days after polls closed.
Biden has a 253 to 214 lead in the state-by-state Electoral College vote that determines the winner. Winning Pennsylvania's 20 electoral votes would put the former vice president over the 270 he needs to secure the presidency.
Biden would also win the election if he prevails in two of the three other key states where he held narrow leads on Friday: Georgia, Arizona and Nevada. Like Pennsylvania, all three were still processing ballots on Friday.
In both Pennsylvania and Georgia, Biden overtook Trump on the strength of mail-in ballots that were cast in urban Democratic strongholds like Philadelphia and Atlanta.
Additional reporting by Reuters
Register for free to continue reading
Registration is a free and easy way to support our truly independent journalism
By registering, you will also enjoy limited access to Premium articles, exclusive newsletters, commenting, and virtual events with our leading journalists
Already have an account? sign in
Register for free to continue reading
Registration is a free and easy way to support our truly independent journalism
By registering, you will also enjoy limited access to Premium articles, exclusive newsletters, commenting, and virtual events with our leading journalists
Already have an account? sign in
Join our new commenting forum
Join thought-provoking conversations, follow other Independent readers and see their replies