Adam Gemili interview: British sprinter reveals how Chelsea manager Jose Mourinho helped his career
The 100m and 200m runner is currently focusing on the upcoming Commonwealth Games and European Championships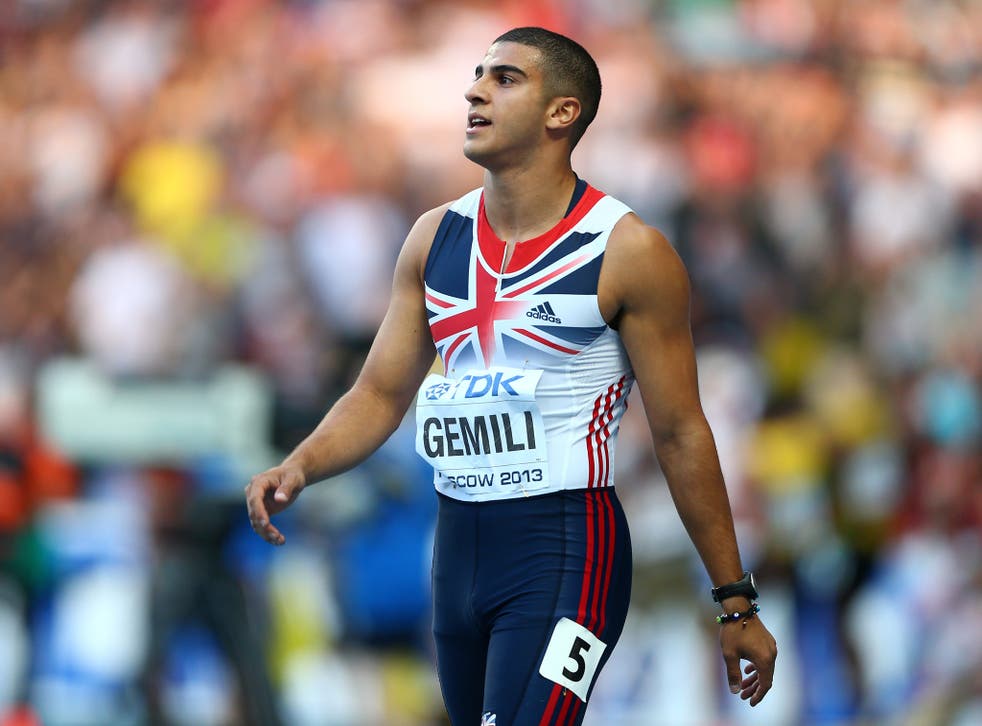 Having pushed the Jamaican elite of sprinting at last year's World Championships, Adam Gemili will be seen as one of team GB's leading lights this summer with the upcoming Commonwealth Games and European Championships.
Gemili is clearly loving his new life in Loughborough, having made the move to join Steve Fudge's elite group. Training alongside the sprinting duo of sub-ten-second runner James Dasaolu and upcoming 200m runner Chris Clarke. It's a group that excites the 100m and 200m star.
"I feel I am in the best possible place I can be in right now. It feels great to be part of such a talented group and I definitely feel like I belong here. I believe we can all help push each other to be the best athletes we can and hopefully be pushing for finals and medals at major champs." Said Gemili.
Now the second fastest Briton over 200m with a time of 19.98 seconds just behind John Regis, the 20-year-old has also ran a blistering 10.05 second 100m time, so the question is what is the priority for the talented sprinter and what is he capable of this year?
Gemili explained: "I do believe I can push on in both the 100m and 200m and my sole focus as I develop as an athlete will be to try and start to double up in champs like the Jamaicans and Americans do.
"The aims for the summer are to make both the Commonwealth Games and Europeans so hopefully I can make both of those teams and get myself into the finals because anything can happen once you're there."
With his first major senior competition being the London 2012 Olympic games, this year sees another home games in Glasgow; it was a factor that made Gemili know it was the right sport for him.
"As a new athlete I had to learn a lot fast to try and get myself on an elite level. When I walked out at the games though, the reception I received was such an overwhelming feeling and made me get a real taste for the sport," said Gemili
Having made such a transition from football to athletics having only made the permanent move in 2011, the sprinter still has fond memories of his club Chelsea, with a certain "special one", manager Jose Mourinho having an impact on his career.
"I was only about 11 or 12 when he (Jose Mourinho) use to come and watch some sessions and took a session one time. It was scary because no one wanted to make a mistake but we were very young, so I'm sure it wouldn't have made that much of a difference. I spent nearly eight years at the club and grew up there so I still follow the club and keep in contact with a few of my old teammates."
That is not the only major personality who has graced the 20-year-old's presence, with rival and legend of the sport Usain Bolt, was clear in praising Gemili after he pushed him at the World Championships telling the BBC "he's going to be great as long as you don't put pressure on him" for Gemili praise of such makes him want success just that bit more.
"It gives you a great confidence boost when anyone says anything nice about you, but for things to be said by the quickest man in the World gives me the extra drive to succeed. He's like most other sprinters who have advised me just to have patience with my development. I'm still young and hopefully going to have a long career so I make sure I'm enjoying the sport and progress steadily."
Despite still being so young, it is clear Gemili is level headed on his approach to the sport. Having won world junior titles and having finished fourth at last year's world championships he will now be seen as one of the favourites for this year's major competitions. This though is something that does not faze the Blackheath & Bromley athlete, with pressure seeming non-existent and only a positive.
"I have only really ever been the favourite to win a race at the World Juniors and European U23s championships, which I found an unusual yet reassuring feeling. I don't think it should make a difference as an athlete if you're expected to win or as you said go in with nothing to lose. You just have to be able to execute to the best of your ability and if you do that the results should come".
With the damning drug scandals in the sport last year, British sprinting could be seen as a forefront on rebuilding its image. Richard Kilty claiming world indoor success, James Dasaolu and Gemili himself pushing at major finals with such ambition, and Gemili follows this ideology with a clear message to his fellow athletes and on what matters to him in his career.
"In the sport we promote clean sport and want as many to take part in it. There is no greater feeling than representing your country at a champs whether that youth, junior or senior level and this is something everyone should strive to achieve.
"The main aim for myself is to be a role model for young athletes. I would love one day for a young athlete to say that he would love to get into the sport and try to become elite because of my influence. In terms of results every athlete dreams of being Olympic champion and as a sprinter I want to run to my full potential and walk away from the sport knowing I did my best and left everything on the track." Said Gemili.
Join our new commenting forum
Join thought-provoking conversations, follow other Independent readers and see their replies