All falling into place in Britton's world bid
Simon Turnbull
Monday 07 January 2013 00:27 Comments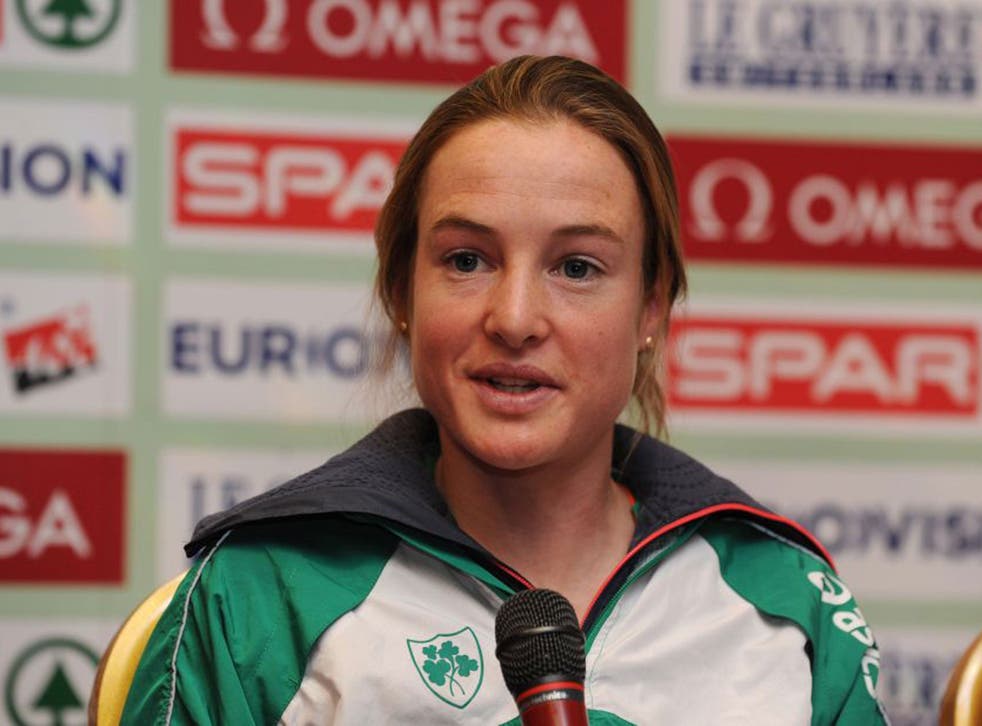 Britton's got talent. That much has been evident for some time now. Last winter Fionnuala Britton was a class apart on the continental cross country circuit. In the snow in Budapest last month she became the first athlete to retain the senior women's title at the European Cross Country Championships. In the mud at Holyrood Park on Saturday nothing could stop the 28-year-old slip of an Irishwoman in the 6km international race at the Bupa Great Edinburgh Cross Country meeting – even a fall halfway round the last of three laps.
"It was kind of embarrassing," Britton confessed. "I fell on my chin in a race before Christmas and I fell on my arse this time. It's the first time I've done it in a live televised race. I had to concentrate on getting back up because I felt kind of stupid."
The Wicklow woman still managed to win by 16 seconds, leading the European team to overall victory against Great Britain and the USA. This Saturday she runs in the international meeting in Antrim and the now biennial World Cross Country Championships are beckoning.
At Bydgoszcz in Poland in March might the burgeoning Britton become the third Irishwoman to make the world cross country podium, after the 1998 winner Sonia O'Sullivan and the four-time runner-up Catherina McKiernan? "It's hard to follow in their footsteps," she said. "I'll try."
They are fine footsteps in which to follow. O'Sullivan won world and European titles, plus Olympic silver on the track. McKeirnan became one of the world's leading marathon runners, winning in London, Berlin and Amsterdam.
"I have spoken to them both, on and off – Sonia more recently," Britton said. "Sonia was our chef de mission at the Olympics."
Britton finished 15th in the 10,000m at London 2012 and ran in the heats of the 5,000m.It was her second Olympic appearance, having run in the heats of the 3,000m steeplechase in Beijing in 2008.
"Even though I'm known as a cross country specialist, it's not really what I want to be," she said. "Track and field is where it's really at. For me, it's not really worked out yet."
Register for free to continue reading
Registration is a free and easy way to support our truly independent journalism
By registering, you will also enjoy limited access to Premium articles, exclusive newsletters, commenting, and virtual events with our leading journalists
Already have an account? sign in
Join our new commenting forum
Join thought-provoking conversations, follow other Independent readers and see their replies