Baku European Games 2015: Moldova's taekwondo star Aaron Cook has no regrets over switching allegiance
'The national anthem doesn't mean that much to me any more,' says fighter left out of Team GB for London 2012
Giuseppe Muro
Tuesday 16 June 2015 19:58 Comments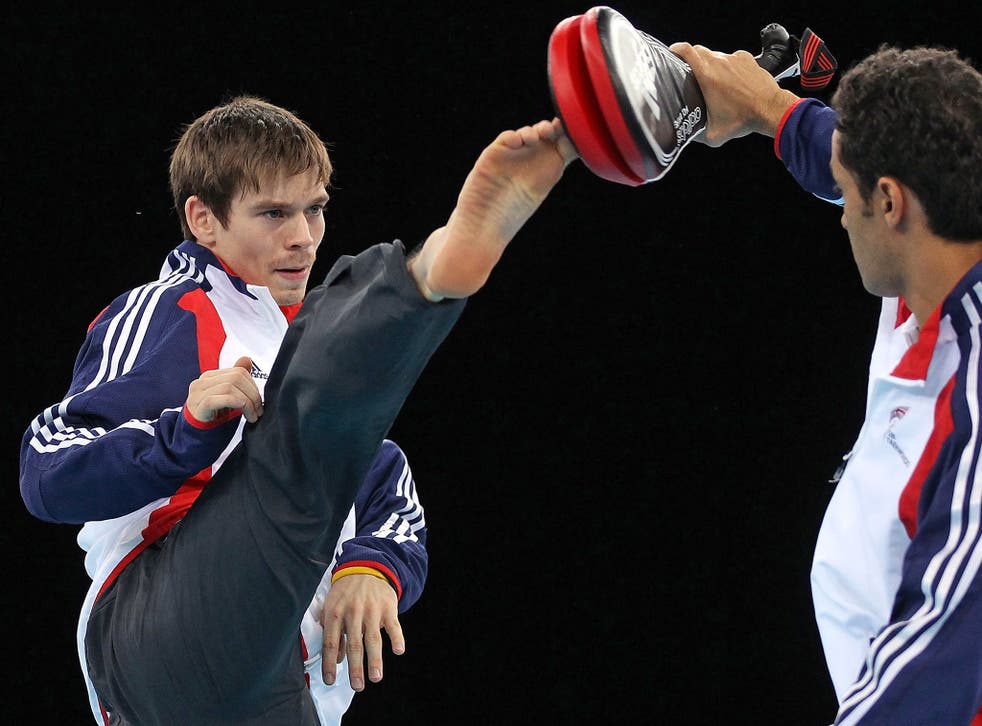 Taekwondo star Aaron Cook has spoken publicly for the first time since turning his back on Great Britain and switching his allegiance to Moldova.
The world No 2 left the British set-up after being controversially overlooked for London 2012 and is representing Moldova here after changing nationality.
Cook, who was born in Dorchester and has no previous links with the small eastern European state, has claimed the British national anthem "does not mean that much to me any more" as he prepares to compete in the 80kg division on Thursday.
"I am fighting for myself," he said. "It is exactly the same mat, the same arena. It is just that I have different letters on the back of my suit. Moldova have given me all the support I need, so I am extremely grateful for everything they have done. The national anthem does not really mean that much to me any more."
Cook fought for Team GB at Beijing 2008 but, despite being world No 1 at the time, was reportedly left out of the team at London 2012 because he decided to quit the British programme in 2011. GB Taekwondo has always denied this but the 24-year-old has refused to compete under the British flag since his Olympic snub.
He had fought for the Isle of Man since 2013 but was cleared to switch nations this year after receiving funding from a Moldovan billionaire, Igor Iuzefovici.
Cook could now find himself fighting against Lutalo Muhammad, the British athlete who was selected in his place at London 2012 and went on to win a bronze medal.
Register for free to continue reading
Registration is a free and easy way to support our truly independent journalism
By registering, you will also enjoy limited access to Premium articles, exclusive newsletters, commenting, and virtual events with our leading journalists
Already have an account? sign in
Join our new commenting forum
Join thought-provoking conversations, follow other Independent readers and see their replies