Bolt: no problem with one-strike-and-out rule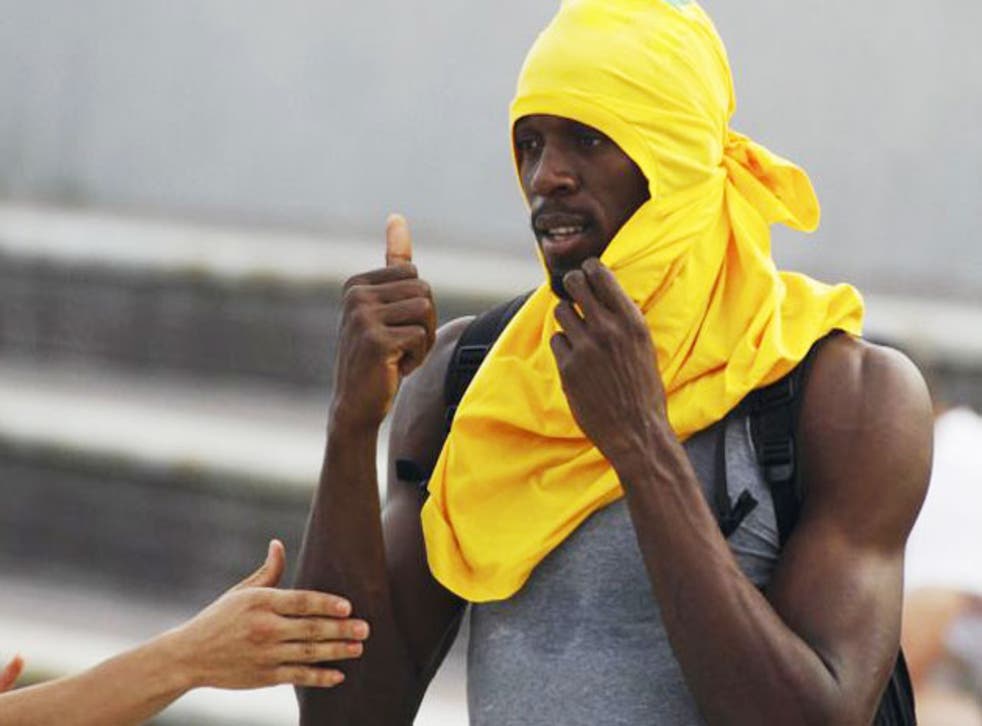 They were talking about the twitch in Daegu yesterday but there was no sign of a knee-jerk reaction. The morning after Usain Bolt's disqualification from the World Championship 100m final, close scrutiny of the replay showed a momentary twitch in the "set" position by Yohan Blake immediately before Bolt blatantly false started.
Blake's left knee and foot clearly quiver in the adjacent lane to Bolt – but ever so slightly, not enough to trigger the electronic reaction mechanism, as Dwain Chambers did with a more pronounced flinch in the semi-finals. Had Bolt lodged an appeal rather than ripping off his vest and accepting his fate, Blake's movement might have been deemed sufficient grounds to declare a faulty start rather than a false one and allowed the favourite to line-up for the re-start of the race – which was won by Blake, his Jamaican team-mate and training partner.
As it was, Bolt told The Gleaner newspaper yesterday that he had "no problem" with the controversial one-strike-and-out false-start rule which came into force last summer. He added in a statement: "Of course I am extremely disappointed not to have had the chance to defend my title due to the false start. I was feeling great through the rounds and was ready to run fast in the final. However, I have to move on now, as there is no point dwelling on the past. I have a few days to focus and get ready for the 200m on Friday."
At the same time, Lord Coe, a vice president of the International Association of Athletics Federations, spoke out against a knee-jerk change of the false-start rule.
"The start's not a technical nicety," he told Channel 4. "It's a skill set in the race. You've got to be really careful about playing fast and loose with rules just because your highest profile competitor falls foul of them."
Join our new commenting forum
Join thought-provoking conversations, follow other Independent readers and see their replies