Dame Kelly Holmes Trust: Their lives changed forever
Matt Majendie meets three young people who were supported by the Dame Kelly Holmes Trust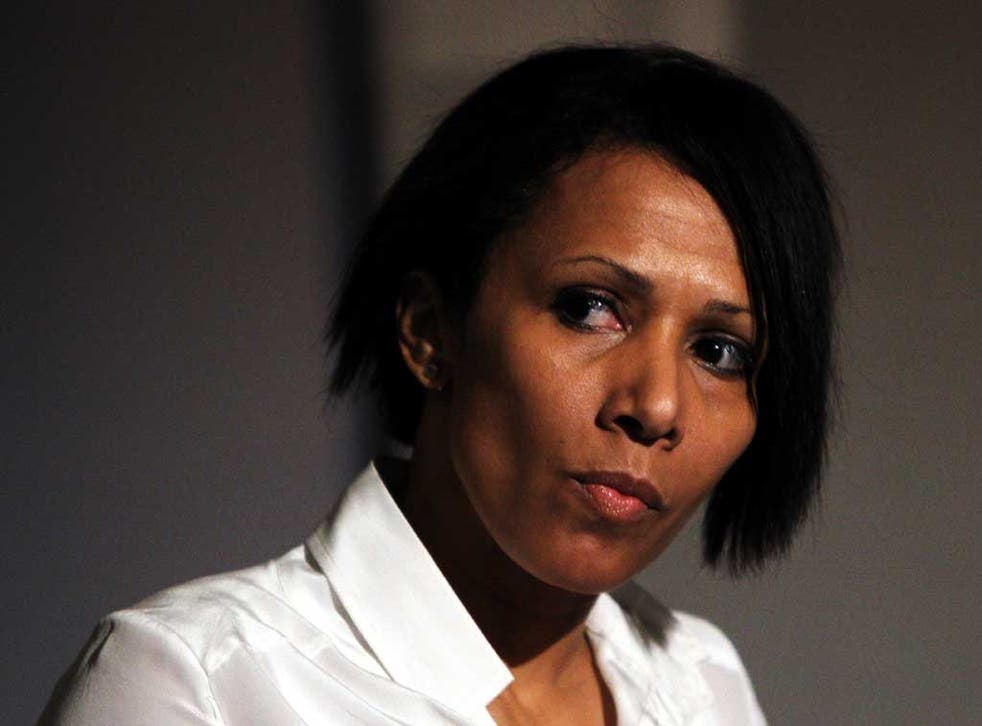 'My past stopped me getting a job'
A criminal record meant that Nick from Rochdale struggled to get anywhere in life. The 26-year-old fully admits he had a troubled past, but with the help of the Dame Kelly Holmes Trust, Nick has turned his life around and gained full-time employment, something he thought impossible not long ago.
"When I was younger I used to get into trouble and ended up with a criminal record, because of a string of driving offences," Nick says. "Then, when I tried to get a job, I found it hard, because my past got in the way." He was in the process of signing on for unemployment benefits when he heard about the trust's Get On Track programme, which benefits from the support of Sport England funding.
Nick was given the opportunity and was put together with his mentor Charlotte Hartley, a former hockey player who won Junior Olympic gold with Great Britain and Commonwealth bronze with England.
It has been a partnership that has reaped rewards. Nick participated in a project the trust delivered in Rochdale in partnership with Greater Sport and Link for Life.
"I'm so happy that someone has given me the opportunity," adds Nick, who has always been a keen sports fan. "Working with athletes such as Charlotte and seeing and hearing about how hard they've worked to get to where they are is such an inspiration." Hartley, meanwhile, was similarly impressed with her protégé. She says: "He was always on time and when we did our community project in a local primary school, he really shone as a leader. His confidence grew massively and from then on we just knew that he would be such an asset to anyone who would give him a job."
'She's just gone from strength to strength'
For as long as she can remember, 16-year-old Haleemah has aspired to become a costume designer. Visually impaired from birth, she is adamant that it will not hold her back in her life-long quest. That's where the Dame Kelly Holmes Trust's Unlocking Potential programme was able to help.
Where Haleemah had previously been worried about her life after school, during the programme her teachers, friends and family saw a noticeable rise in her confidence.
The trust uses former athletes to help guide youngsters. In Haleemah's case she had the support of Claire Bennett, a former Team GB foil fencer and a Commonwealth Games gold medallist. Bennett was a part of Great Britain's fencing team until August 2012 and had represented her country since the age of 14. She turned to working with the trust to help encourage young people such as Haleemah to achieve their dreams. "She's just gone from strength to strength, she's grown in confidence, her self-esteem is higher. I'm really proud of her – she can achieve whatever she wants to achieve."
Haleemah's teaching assistant, Vanessa Crouch, says: "The fact she has been able to achieve what she has done is phenomenal." Her older sister Iqra is similarly in awe of the results of her labour. She says: "Me and my family are very proud of Haleemah and the hard work that she's been doing." The Unlocking Potential programme, run with support from AQA, culminated with the schoolgirl from Baylis Court School in Slough putting on a fashion show at school.
Haleemah's show had three elements to it: fairytale, Bollywood and evening wear. Haleemah, who was inspired by Disney films, such as Snow White, in her creations and used solely recyclable materials, explains: "I made all the clothing for the fairytale category." In addition, the fashion show helped raise funds for the two charities of her choice. Haleemah is just one of the 170,000 young people the Dame Kelly Holmes Trust has impacted on since it was founded six years ago.
'It's the best thing I have ever done'
When Antony left school two years ago, he had no qualifications to his name and nothing to lean back on as he battled to enter the workplace. The 19-year-old from the Shetland Islands struggled to get anything but the odd bit of part-time work and, as he struggled to make inroads in employment terms, he became increasingly disillusioned about the rest of his future.
But the teenager was fortunate enough to be selected to be part of the BP Young Leaders Programme 2014, an initiative that uses athlete mentors from the Dame Kelly Holmes Trust to work with young people such as Antony, aged 16 to 25, to help them with their goals, whether that is getting a foothold in the workplace or simply to improve their team work, communication, skills and confidence building. This programme is also run in partnership with Inspiring Scotland.
For the Scot, the climax was to work as a volunteer at the Commonwealth Games, where he played a role at a number of sporting events, including the athletics finals at the centrepiece of the entire event, Hampden Park.
"This has been the best thing I have ever done," says Antony, who was even interviewed about the whole project by BBC News alongside Dame Kelly Holmes. "All the things I learnt during the programme came in so useful. I was able to communicate better, talk about teamwork skills I'd learnt from the athlete mentors. Just the whole programme has been a real eye-opener.
Volunteering at the Games was absolutely incredible. Just to be part of such a big event here in Scotland is something I'll never forget." That experience gave him the confidence to apply for several jobs and he has now secured his first full-time post with the NHS.
Register for free to continue reading
Registration is a free and easy way to support our truly independent journalism
By registering, you will also enjoy limited access to Premium articles, exclusive newsletters, commenting, and virtual events with our leading journalists
Already have an account? sign in
Register for free to continue reading
Registration is a free and easy way to support our truly independent journalism
By registering, you will also enjoy limited access to Premium articles, exclusive newsletters, commenting, and virtual events with our leading journalists
Already have an account? sign in
Join our new commenting forum
Join thought-provoking conversations, follow other Independent readers and see their replies