Paula Radcliffe calls on Laura Muir to prove dominance and win gold in 1,500m European Championship final
Muir is aiming to become the first British woman to ever claim the outdoor European 1,500 metres title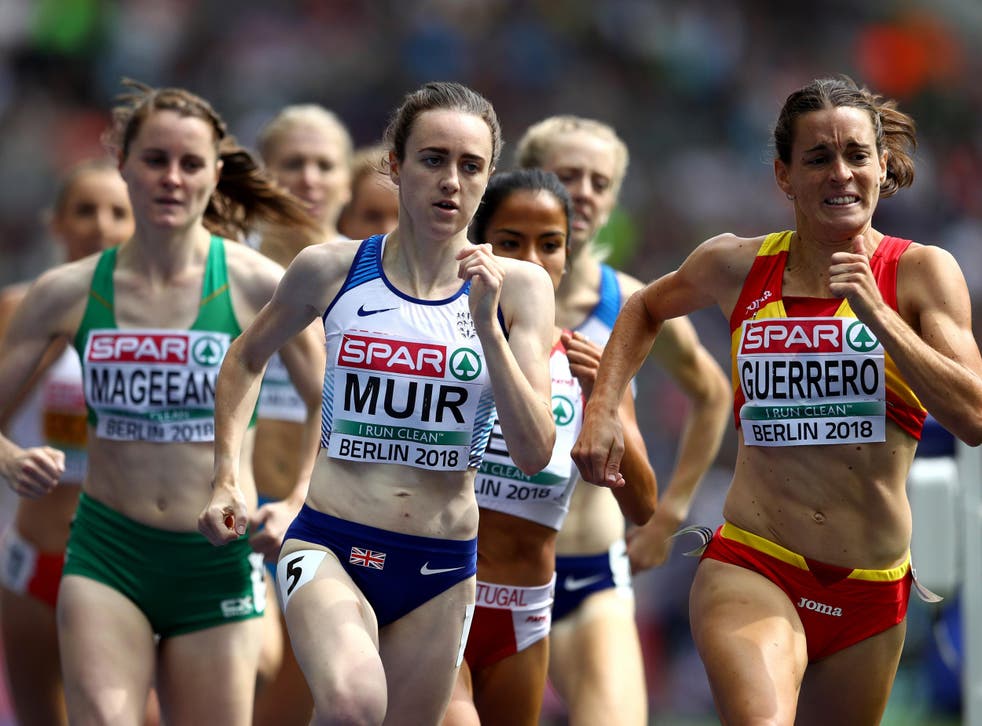 Paula Radcliffe has urged Laura Muir to prove her dominance at the European Championships on Sunday.
Muir is aiming to become the first British woman to ever claim the outdoor European 1,500 metres title.
She is the overwhelming favourite in Berlin and has admitted anything less than gold - which would be her maiden outdoor title - would be a disappointment.
Muir, a double European indoor champion, has spoken about wanting to live up to Dame Kelly Holmes, who won 800m and 1,500m gold at the 2004 Olympics, and marathon world record holder Radcliffe.
And Radcliffe believes she has the perfect chance to show how good she is in Germany.
Radcliffe told Press Association Sport: "She's the one everyone is watching and expecting to do things in races. It's being able to live with that and build on to where she wants to go to.
"She's in a great place and she has a really good opportunity to stamp down how good she is and then go on to Doha (for the World Championships) next year.
"She has only just finished her studying (to become a vet) and was already trying to manage that. The biggest thing is her mentally adjusting to the fact she's not the new kid on the block.
"Her first major medals at world level in March (at the World Indoors) gave her a lot of confidence. That will mean she is a little bit more relaxed in Berlin and not thinking 'I need to get a medal.' She's already got them."
Last month Radcliffe coached children at St Joseph's School in Highgate at the London Stadium as part of the Nike and Discovery Education's Active Kids Do Better programme.
It provides resources to help teachers increase activities for children and has encouraged over 12,000 pupils to get active from over 1,000 schools.
Radcliffe said: "Let them find that passion, whether they just enjoy it or take it to elite sport level. It's a health thing and trying to give the opportunity.
"If I think back, I only had athletics, football rugby, netball and swimming to try. Now they have such a wide range - my kids are trying to choose between sailing and water polo."
PA
Join our new commenting forum
Join thought-provoking conversations, follow other Independent readers and see their replies