IOC members accused of taking bribes in exchange for votes
Former athlete Frank Fredericks has been implicated in the allegations
Friday 10 March 2017 18:54 Comments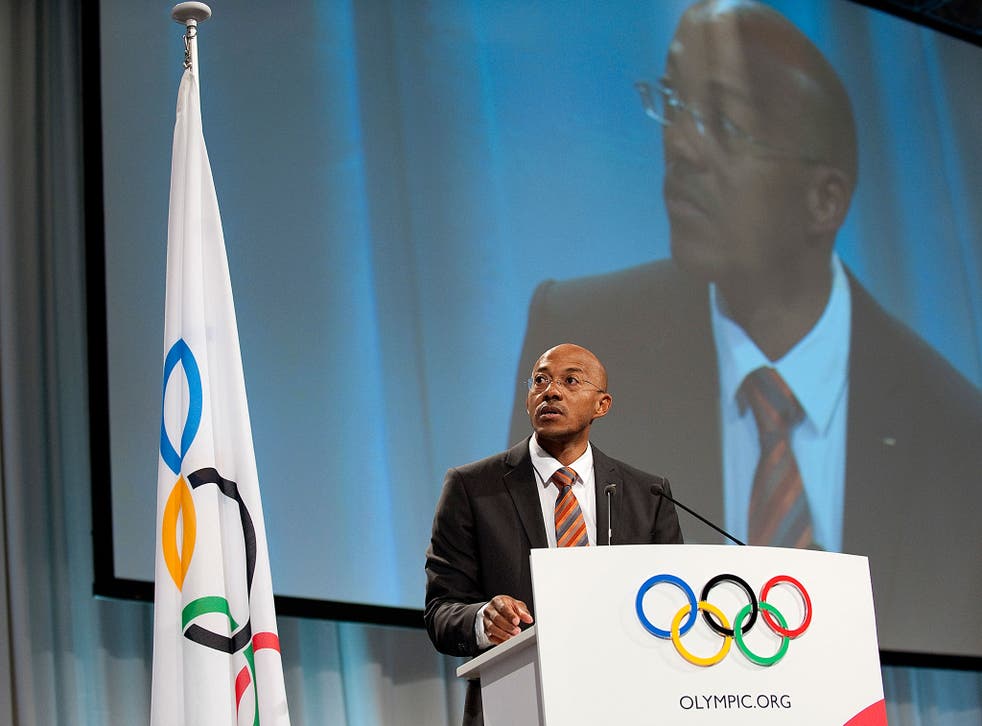 Six current or former members of the International Olympic Committee have been accused of receiving bribes in exchange for votes in the awarding of sports events.
The allegations have emerged from an on-going French investigation into accusations surrounding the awarding of flagship athletics events, such as the world athletics championships and Olympic Games, to major cities across globe.
The inquiry is looking at decisions by the International Association of Athletics Federations (IAAF) to give their blue riband event to Doha (2019), London (2017), Beijing (2015) and Moscow (2013).
Other investigations already under way include two into the Olympic Games held at Rio de Janeiro in 2016 and due in Tokyo in 2020.
Reuters reports that a "source" close to such investigations told the agency that six current or former members of the IOC were suspected of bribery.
The six reportedly include Namibian Frank Fredericks, who stepped down on Tuesday as head of a team evaluating bids for the 2024 Olympics, and former IAAF president Lamine Diack, who is already under investigation for corruption after allegations that he received bribes for suppressing positive doping tests of Russian athletes.
It's alleged the investigation goes back to Stuttgart, in reference to the World Athletics Final, the discontinued end-of-season finale which the German city hosted in 2006, 2007 and 2008, while Diack and his son, Papa Massata Diack, have both fallen under question.
Fredericks said this week that a $300,000 payment he received from Papa Massata Diack on the day of the vote to choose the 2016 Olympics was for promoting athletics in Africa and the former sprinter has denied any wrongdoing.
This follows reports from French newspaper Le Monde that Papa Massata Diack had been paid $1.5m dollars by a Brazilian businessman three days before the 2009 vote to award the 2016 Olympics to Rio.
Both Diacks have repeatedly denied taking any bribes.
Additional reporting by Reuters.
Register for free to continue reading
Registration is a free and easy way to support our truly independent journalism
By registering, you will also enjoy limited access to Premium articles, exclusive newsletters, commenting, and virtual events with our leading journalists
Already have an account? sign in
Join our new commenting forum
Join thought-provoking conversations, follow other Independent readers and see their replies