Doctor that provided Sir Mo Farah with controversial infusion called to give evidence in doping hearing
Dr Robin Chakraverty, who now works with the England football team, gave Farah an infusion of a controversial supplement before the 2014 London Marathon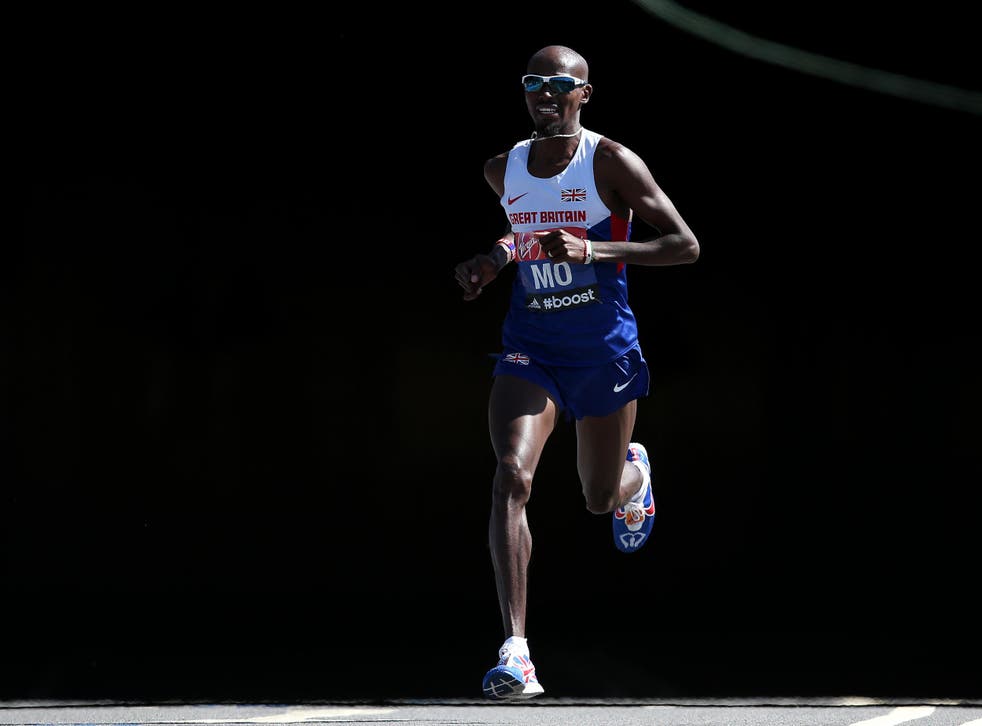 The doctor who gave Sir Mo Farah an infusion of a controversial supplement before his London Marathon debut has been summoned to give evidence to MPs.
A leaked report from the United States Anti-Doping Agency revealed the four-time Olympic champion received an infusion of L-Carnitine, administered by Dr Robin Chakraverty on the instruction of Farah's American coach Alberto Salazar, before the race in 2014.
Chakraverty is the former UK Athletics doctor who now works with the England football team.
A spokesman has confirmed that he had been summoned to appear before the Culture, Media and Sport committee on Wednesday April 19 as part of its ongoing probe into doping in sport.
MPs have also asked to speak with UKA's head of endurance Barry Fudge, who works closely with Farah and Dr John Rogers, a medic for the British athletics team who reportedly raised concerns about Salazar's methods.
The USADA report, which was leaked to the Sunday Times, describes some of Salazar's techniques as "potentially unlawful" and alleges that Salazar gave six leading American runners intravenous drip infusions which "almost certainly" broke anti-doping rules.
It has been reported that USADA has been unable to ascertain if the infusion given to Farah was legal or not because UKA failed to properly record the amount infused.
L-carnitine is legal provided it is not infused in a quantity greater than 50 millilitres every six hours.
UKA has strongly denied breaking any rules. It has also said it has provided information to USADA about Farah's infusion, "including the specific measurement", and has not been asked by the American agency or any other anti-doping authority to clarify that information.
Salazar and Farah have both strenuously denied any wrongdoing.
Join our new commenting forum
Join thought-provoking conversations, follow other Independent readers and see their replies