Mo Farah stands by coach Alberto Salazar despite allegations of doping
Farah believes evidence given by Salazar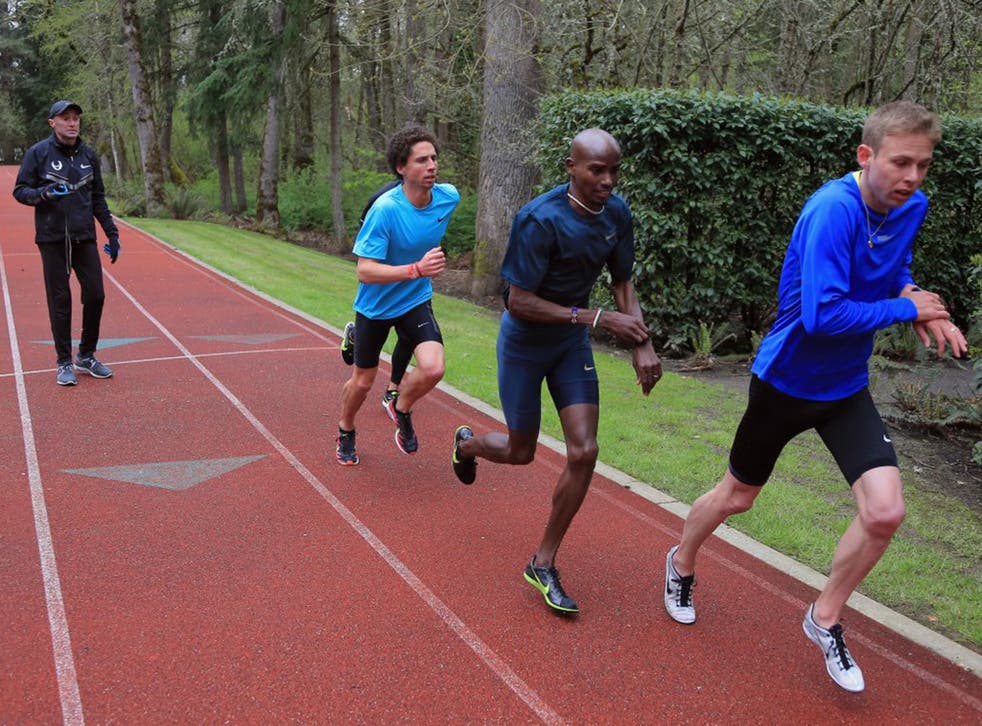 Mo Farah has given his backing to coach Alberto Salazar and will continue training under him following his response to doping allegations.
The British double Olympic champion says he believes in the evidence provided by Salazar and will continue to work with him.
Salazar issued a lengthy rebuttal of almost 12,000 words denying the claims made by BBC Panorama and US investigative website ProPublica that he violated several anti-doping rules, including using testosterone medication on Farah's training partner Galen Rupp when he was 16 in 2002.
Farah said in a statement: "Following all the speculation I want to make it clear where I stand. Although it's been a difficult time, I asked Alberto to respond to the allegations made against him and he has now done so in full.
"As someone I've worked with for many years, I feel I have to believe in Alberto and the evidence he has provided. Based on that evidence, I will continue to work with him and hope now that I can focus on what I do best - training hard to win medals for my country."
Farah is expected to return to the track on July 9 for the first time since the allegations broke. Organisers of the Diamond League meeting say Farah will compete in the 5,000 metres. He is also due to run in the Diamond League meeting in Monaco on July 17.
Meanwhile, Rupp has insisted he is "100 per cent" behind Salazar following the doping allegations.
Rupp, who won silver behind Farah in the 10,000m at the London 2012 Olympics, said he believed in "clean sport".
"I think the truth will prevail. I stand behind him [Salazar] 100 per cent," Rupp said in quotes on NBC Sports' official website. "I believe in clean sport."
The allegations against Salazar included a claim by United States distance runner Kara Goucher that in 2011 he recommended she take the thyroid medication Cytomel in order to lose weight.
In his response, Salazar insisted he had never criticised Goucher's weight and that Goucher's own endocrinologist had directed him to give her Cytomel.
Goucher responded on Friday saying she and her husband Adam had approached the US Anti-Doping Agency (USADA) with their concerns.
She said on Twitter: "Unfortunately, Alberto's false statements and one-sided, partial stories don't tell the truth. Adam and I went to USADA in February 2013 when we had concerns about what we had experienced at the Oregon Project."
USADA is reportedly still investigating the case.
PA
Register for free to continue reading
Registration is a free and easy way to support our truly independent journalism
By registering, you will also enjoy limited access to Premium articles, exclusive newsletters, commenting, and virtual events with our leading journalists
Already have an account? sign in
Register for free to continue reading
Registration is a free and easy way to support our truly independent journalism
By registering, you will also enjoy limited access to Premium articles, exclusive newsletters, commenting, and virtual events with our leading journalists
Already have an account? sign in
Join our new commenting forum
Join thought-provoking conversations, follow other Independent readers and see their replies