Mo Farah uses Taylor Swift to take dig at rival in Twitter row with fellow athlete Andy Vernon
Star of the 2012 Olympics retorts to accusations he is racing against mediocre opposition
Simon Rice
Tuesday 17 February 2015 20:46 Comments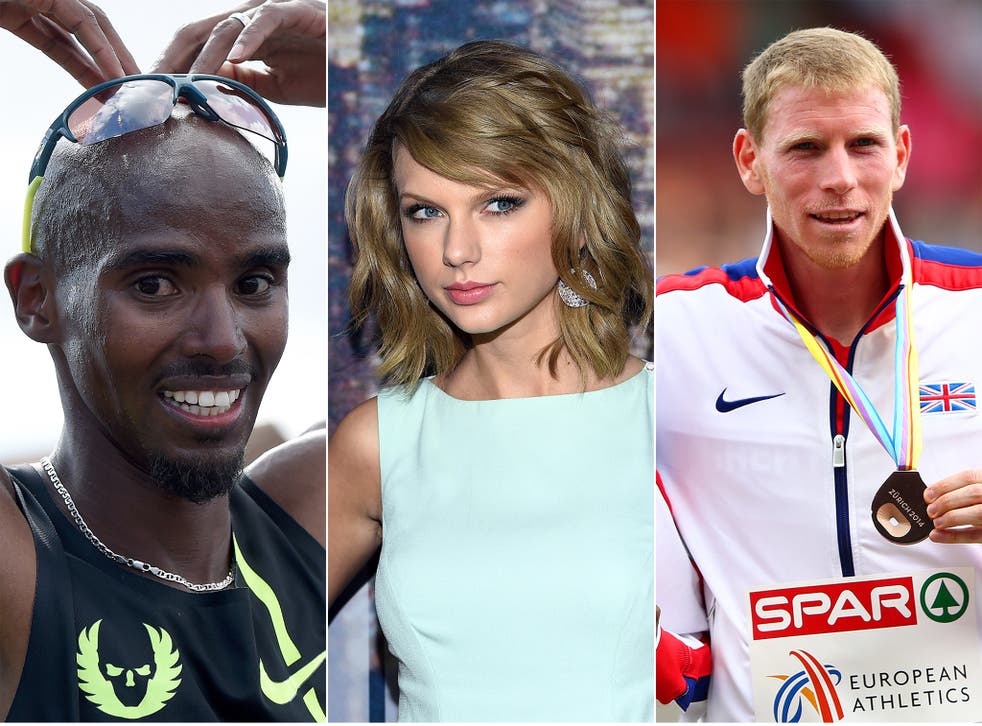 Mo Farah has said Taylor Swift can "probably run faster" than a fellow athlete after becoming embroiled in a Twitter row.
The star of the 2012 Olympics was responding to suggestions that he is running against a weakened field when he races at the Sainsbury's Indoor Grand Prix in Birmingham this month.
Andy Vernon, a British long-distance runner who won a silver (behind Farah who won gold) and bronze medal (behind Farah who won gold) at the 2014 European Championships, started the Twitter spat.
"Another stellar field against @Mo_Farah on home turf this weekend at Birmingham. #joke"
A couple of hours later, a clearly disgruntled Farah retorted.
The row continued when Vernon wrote...
"Lol @Mo_Farah I think even you can work out that I can make the cut to the Indoor Grand Prix. Lets hope no one loses their shoe..."
Farah responded again...
Then Taylor Swift became a part of the conversation...
"@Mo_Farah. 1) stop quoting Taylor Swift. 2) I don't hate you Mo. I would just rather watch a race than the the Mo Show. #playersgonnaplay"
Which cued Farah up for his ultimate put-down...
Farah is competing in the 2-mile event at the Barclaycard Arena on February 21.
Register for free to continue reading
Registration is a free and easy way to support our truly independent journalism
By registering, you will also enjoy limited access to Premium articles, exclusive newsletters, commenting, and virtual events with our leading journalists
Already have an account? sign in
Join our new commenting forum
Join thought-provoking conversations, follow other Independent readers and see their replies