MPs demand private Lord Coe emails and accuse him of breaking promise to help doping inquiry
Coe's credibility as the president of the IAAF is now under question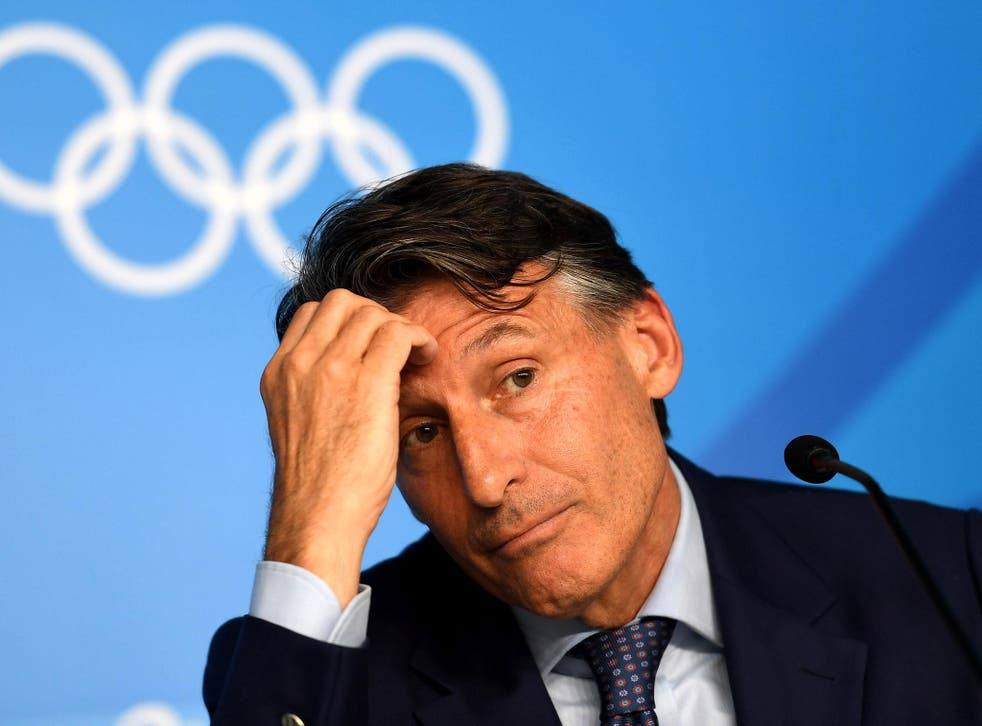 Lord Coe has received a formal written request from MPs investigating drugs in athletics to reveal a full email exchange which could deliver conclusive evidence of whether he knew that members of his organisation were involved in an extortion racket, covering up Russian doping.
Coe's credibility as the president of the IAAF is in question following his refusal to provide further evidence to the culture, media and sport select committee, after his associate David Bedford contradicted him by detailing how he had told him about the corruption allegations.
With the select committee chairman Damian Collins MP claiming that Coe has now reneged on an initial promise to provide further evidence, the inquiry's focus must instead shift to a potentially significant email exchange between Coe and Michael Beloff QC, the head of the IAAF ethics commission. The exchange is understood to have been taken place before Coe received an email from Bedford, detailing how senior figures close to the former IAAF president Lamine Diack had forced the Russian marathon runner Liliya Shobukhova to pay £360,000 to conceal a positive drug test.
Coe claims that he forwarded the Bedford, unopened, to Beloff, ten days after receiving it, and knew nothing of its contents until weeks later. This was despite Bedford's evidence that Shobukhova's name was in the header of his explanatory email and that he had provided a verbal summary to Coe when the peer of the realm was walking with his son in the Swiss Alps.
Since Bedford told MPs that he followed up his email with a text message to Coe - both of which Coe did not reply to - the select committee will be looking for evidence within the email exchange with Beloff which might suggest that he knew the core allegation and privately discussed it with Beloff.
The culture, media and sport select committee believe they were sent an incomplete copy of the exchange between Coe and Beloff, after Coe gave evidence to MPs in December 2015.
"I've written to Lord Coe asking him to release the full exchange of emails with Michael Beloff," Collins said on Wednesday. "Clearly he contacted Michael Beloff by email before he forwarded the Bedford email and it would be interesting to know if he discussed the allegations with him before sending it."
Though it is rare for a select committee's request for evidence to be turned down, the manner of Coe's doing so was even more surprising. The select committee discovered he would not be testifying again via a press release issued by the IAAF on his behalf. There is not thought to have been any direct contact from him to the committee, explaining his unwillingness.
"I think Lord Coe would be well advised to address the issues that have arisen from the Bedford evidence," Collins said. "It's not true that there was nothing new in it. He should now explain what he said to the committee little over a year ago."
There is further evidence to suggest that Coe might have known about the Russian doping scandal as early as July 2013, when he was one of four vice-presidents of the IAAF and not involved in the organisation on a day-to-day basis.
Telephone and email records show that in that month, the IAAF was contacted about the scandal several times by British journalists and did not respond to any of the attempts to contact them.
A direct approach was then made to Coe's long-term right hand man Nick Davies, who also failed to respond, even to indicate there was no comment.
Coe's apparent unwillingness to tackle the issue when Bedford flagged it up appears to have stemmed from a reluctance to jeopardise his presidential election campaign, in which he needed Diack and his allies. There has been an almost pathological reluctance from some at the top of the sport to act in a way that might irritate or offend Russia or its president Vladimir Putin.
UK Athletics chairman Ed Warner said Coe and Collins should look to resolve the situation privately.
"It would be helpful for the pair to get in a room together privately and thrash out what they need to do to take it away from the showboating of these Parliamentary hearings," he said.
Join our new commenting forum
Join thought-provoking conversations, follow other Independent readers and see their replies