New Wada chief Olivier Niggli: 'This goes to the darkest side of the human being'
Wada's new director general feels the responsibility of the fight against drugs
Matt Majendie
Tuesday 01 December 2015 19:47 Comments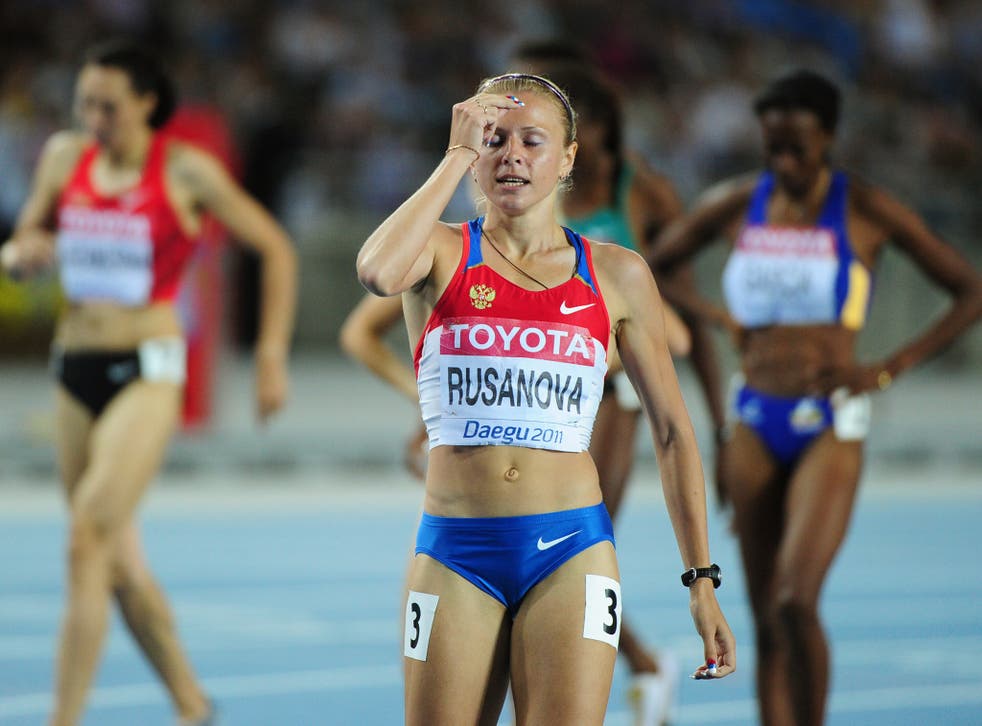 It was the Festina Affair of 1998 that first paved the way for the formation of the World Anti-Doping Agency the following year and the introduction to anti-doping for Olivier Niggli, a Swiss lawyer trained in London.
Niggli, whose first sporting legal case was when Mats Wilander tested positive for cocaine at the 1995 French Open, was appointed director general of Wada last month, replacing David Howman. He officially takes up the role in six months' time.
For Niggli, the crisis in athletics surpasses anything that has gone before – including that cycling scandal, which first led to his involvement as an external lawyer for the formative organisation.
"This is beyond doping and for the first time it looks like we're facing corruption at the highest level of a federation that impacts directly on the game, and that impacts the results," he tells The Independent from Wada's Montreal offices.
"That those at the top of the federation could be so devious and take advantage of athletics that politically – to me, that goes to the darkest side of the human being. That's really dreadful."
The revelations of the past few weeks mean that never before has the spotlight been more firmly on Wada. Its new director general, who says his approach compared to that of Howman will be one of "evolution rather than revolution", is relishing that aspect.
"It's good because people now know it's not all rosy, people realise there's a challenge there," he explains. "With this role I think I feel the responsibility very heavily, not so much because of the challenges that lie ahead for Wada but because I feel the responsibility of the clean athletes.
"I have a nine-year-old who loves his tennis. We want kids and parents to be sure they'll be playing in a clean environment. It's my job to try to do as much as I can."
Wada deserves praise for the formation of the independent commission and the $1m (£660,000) spent on divulging the extent of cheating in Russia and more widely within the International Association of Athletics Federations. The IAAF is being investigated by the French authorities and the extent of its involvement will be revealed in part two of the commission report next month.
But Wada has not been without its critics, namely from the commission itself, which called on it to move quicker in cases – a recommendation Niggli fully agrees with – and do more to protect the whistleblowers, who were singled out for praise by commission president Dick Pound.
Russian husband and wife Vitaly and Yuliya Stepanov were among the leading lights who paved the way for the commission investigation into Russian doping and are currently seeking asylum in Canada. In telling their story over the weekend, Wada president Sir Craig Reedie was castigated for not having made contact with the pair.
Niggli hit back at such criticism: "The fact that the Wada president has not met them doesn't mean they've been let down. That's not the role of the Wada president. They're where they are today because they've had support and they were certainly in regular contact with the independent commission. These whistleblowers weren't let down."
Under its first president, Pound, Wada was more combative but Niggli denies that it has lost its direction. "We don't have to fight every time we want to achieve something. Dick Pound was a pioneer and then there was a need for it. It was a war in some ways and we've had that now. Now we need to be more clever in the way we do things."
Like Pound, he is frustrated when each cheat is exposed but he has learned to take it less personally. "If I got mad at every doping case, I'd have a bad day every day," he says. "I'm always disappointed."
Further disappointment is looming in the second commission report in the new year. But Niggli insists: "I'm impatient for that to happen."
For a figure who is relatively unknown on the world stage, he knows that, regardless of the report's content, he has to make his mark when he takes over the post at the end of June. At the start of the journey towards that handover, how does he want his tenure to be remembered? "I don't expect any glory," Niggli concludes. "All I want is to feel like we made more progress in the fight against doping."
Register for free to continue reading
Registration is a free and easy way to support our truly independent journalism
By registering, you will also enjoy limited access to Premium articles, exclusive newsletters, commenting, and virtual events with our leading journalists
Already have an account? sign in
Join our new commenting forum
Join thought-provoking conversations, follow other Independent readers and see their replies