Paris Marathon cancelled: Rescheduled November race called off due to coronavirus
Event had been postponed from April until November but with coronavirus cases on the rise across France, a decision has been taken to cancel the race until 2021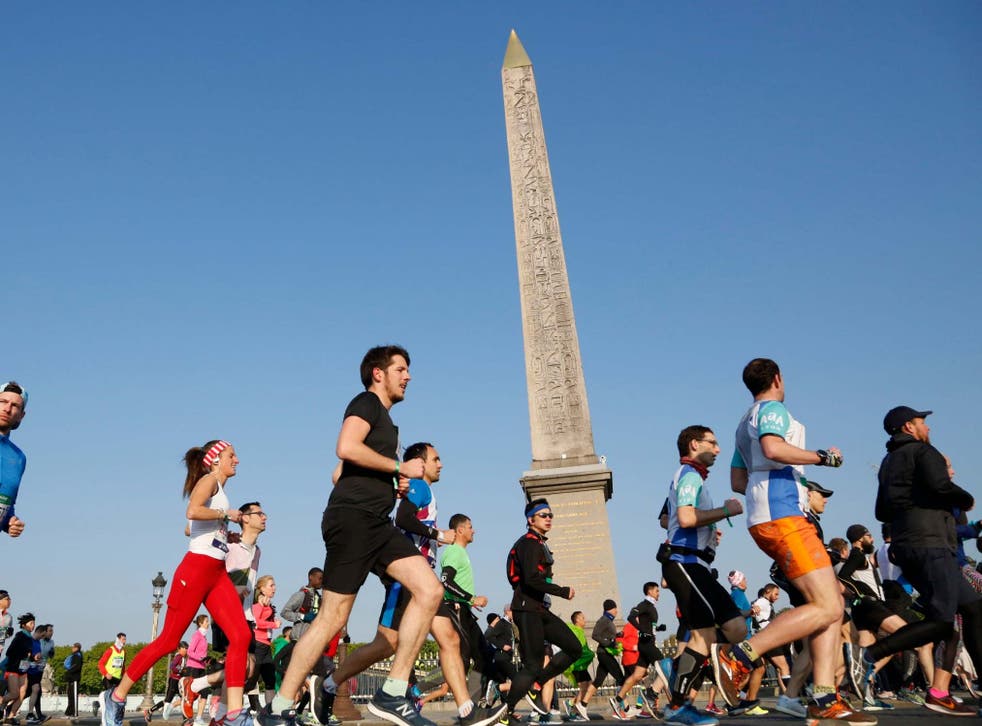 The rescheduled Paris Marathon on 15 November has been cancelled due to the coronavirus pandemic.
The race was originally scheduled to take place on 5 April, but was postponed at the start of the coronavirus crisis and moved to the end of the year in the hope that conditions would improve sufficiently to a level where the mass participation event could take place.
But with cases in France on the rise once again, a decision was taken to cancel the full event, meaning there will be no race for professionals or for the thousands of amateur runners who take part.
"Faced with the difficulty that many runners, especially those coming from abroad, had in making themselves available for the 14th/15th November, it was decided that it would be better and simpler for those concerned if we organised the Schneider Electric Marathon de Paris in 2021," organisers said in a statement.
"There will be great disappointment among those who have sacrificed time training for what had become an autumn marathon.
"We will be working side by side with the city of Paris to put on a 2021 edition that brings together the most passionate runners on the most beautiful streets in the world."
The decision follows similar ones made for the Berlin and New York street races, while the London Marathon will go ahead in October for elite-athletes only on a new route of 19.8 laps of St James' Park before finishing on the Mall.
Runners who were registered for the 2020 Paris Marathon will be automatically entered into the 2021 event, which is expected to revert back to its April standing.
Register for free to continue reading
Registration is a free and easy way to support our truly independent journalism
By registering, you will also enjoy limited access to Premium articles, exclusive newsletters, commenting, and virtual events with our leading journalists
Already have an account? sign in
Register for free to continue reading
Registration is a free and easy way to support our truly independent journalism
By registering, you will also enjoy limited access to Premium articles, exclusive newsletters, commenting, and virtual events with our leading journalists
Already have an account? sign in
Join our new commenting forum
Join thought-provoking conversations, follow other Independent readers and see their replies