Paula Radcliffe statement: Marathon record holder 'categorically denies' cheating during career and says doping links left her 'devastated'
Radcliffe has issued a strong statement to reject claims of doping after her name was 'effectively implicated' during a Culture, Media and Sport committee hearing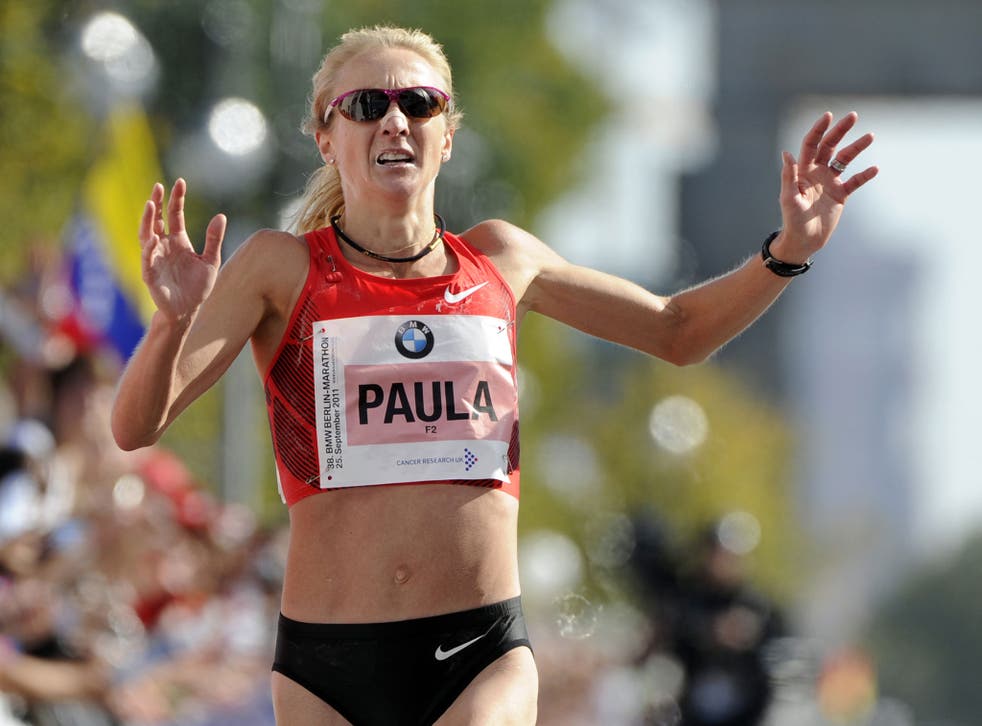 Paula Radcliffe has released a statement to "categorically deny" cheating at any time in her career after the former London Marathon winner claimed she had been "effectively implicated" by the Sunday Times' allegations of blood doping in athletics during a Culture, Media and Sport committee hearing.
Radcliffe has said that she is "devastated" that her name has even cropped up in the same sentence as the doping allegations after battling throughout her professional career and beyond to keep the sport clean.
Radcliffe still holds the marathon world record of 2 hours, 15 minutes and 25 seconds set back in 2003, which remains nearly three minutes faster than any other female athlete has clocked.
Speaking in a statement, Radcliffe said: "I categorically deny that I have resorted to cheating in any form whatsoever at any time in my career, and am devastated that my name has even been linked to these wide-ranging accusations.
"I have campaigned long and hard throughout my career for a clean sport. I have publicly condemned cheats and those who aid them. These accusations threaten to undermine all I have stood and competed for, as well as my hard earned reputation. By linking me to allegations of cheating, damage done to my name and reputation can never be fully repaired, no matter how untrue I know them to be."
Radcliffe added that if innocent athletes are caught up an implicated in the Sunday Times and ARD's investigation into alleged widespread doping in athletics, then the validity of the results will come under scrutiny.
"The investigation by ARD and the Sunday Times may have been a perfectly valid enterprise if the goal was to expose cheats, their supporters, and, their infrastructures," Radcliffe added.
"If, however, innocent athletes, as in my case, are caught up in the desire to sensationalise and expand the story, then that goal loses a lot of credibility, and indeed, opportunities to catch the true offenders.
"As the journalists themselves state, abnormal readings are not proof of guilt, yet many innocent athletes are being implicated and tainted due to the distorted interpretation of a limited historic dataset. The Anti-Doping system cannot be manipulated in such a way that innocent athletes are no longer protected from the misuse of stolen and leaked incomplete data, the misinterpretation of that data, and, sensationalist newspaper exposés."
Join our new commenting forum
Join thought-provoking conversations, follow other Independent readers and see their replies