Police and security stepped up for London Marathon following Boston bombings, confirm Home Secretary and organisers
Increased screening at the registration points for the 37,500 runners have been introduced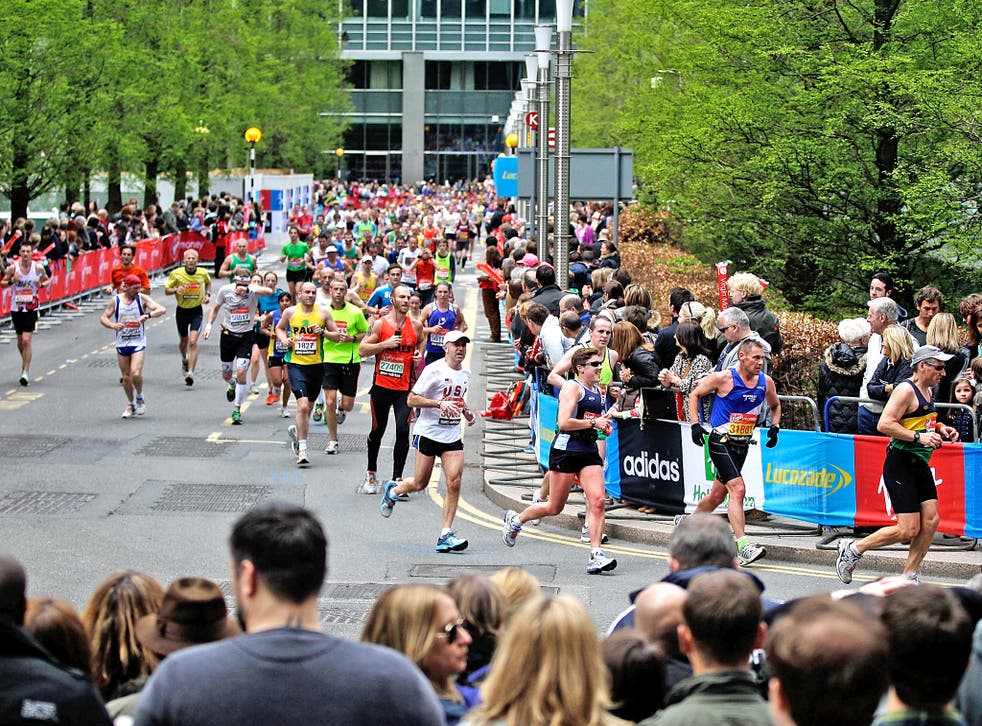 Extra police and security personnel will be stationed along the route as one of a number of extra measures being put in place by the organisers of Sunday's London Marathon following consultations with the Metropolitan Police and the Mayor's office.
Increased screening at the registration points for the 37,500 runners has also been introduced in the wake of the bombings that killed three people at the Boston Marathon on Monday, according to Nick Bitel, the London Marathon's chief executive.
The Home Secretary Theresa May told MPs today there would be an increased police presence at the London Marathon this weekend and that adjustments to security arrangements had been made.
The Deputy Prime Minister Nick Clegg today insisted everything possible was being done to ensure the London Marathon passes off safely. In his weekly LBC 97.3 radio phone-in, Mr Clegg said police had been "double, triple, quadruple checking" arrangements for this weekend's event.
"I have spoken to the Met Commissioner himself (Sir Bernard Hogan-Howe) about this yesterday, and I have a huge amount of confidence in the police and security services of this country. They do an amazing job keeping us safe all the time."
Bitel was reluctant to reveal any further details but he has been assured by Boris Johnson, London's mayor, that budgetary concerns will have no bearing on the extra measures deemed necessary.
Bitel will also have been buoyed by the support of a number of the elite runners who will race on Sunday. Wilson Kipsang, the defending champion, said he believed they would run with "no fear".
"One of the founding principles of the London Marathon was to show that at least on one day humanity can be united," said Bitel. "We are taking every reasonable step to ensure the race is as safe as possible. Considerable extra police and our own security resources will be employed. The Mayor made it clear to the commissioner [of the Metropolitan Police] that it is about putting out the right number to send the right message. It is not about money, it is about ensuring the police are able to do as they do every day and keep London safe and secure."
Kipsang of Kenya said: "I would like to send our condolences to those people who lost loved ones in Boston. We know they are going through a hard time," he said. "We are sorry for what happened but we should have no fear during the race because security matters will be put in place. We are going to run feeling free because something of that kind rarely happens."
A former winner of the Boston Marathon, Geoffrey Mutai, urged security to be stepped up at the finishing line. "They have taken our freedom which we normally have in races," the Kenyan said. "When you are in a race you are relaxed and you are enjoying yourself and free to go anywhere. But now there must be watertight security, they cannot be having as many people at the end of the race."
Register for free to continue reading
Registration is a free and easy way to support our truly independent journalism
By registering, you will also enjoy limited access to Premium articles, exclusive newsletters, commenting, and virtual events with our leading journalists
Already have an account? sign in
Register for free to continue reading
Registration is a free and easy way to support our truly independent journalism
By registering, you will also enjoy limited access to Premium articles, exclusive newsletters, commenting, and virtual events with our leading journalists
Already have an account? sign in
Join our new commenting forum
Join thought-provoking conversations, follow other Independent readers and see their replies