Female athletes dismayed at the sport's deepening relationship with Qatar
Olympians are being asked to compete in a stadium named after a ruling family that believes women's role is to 'look after the household'
Barney Cullum
Friday 27 April 2018 13:54 Comments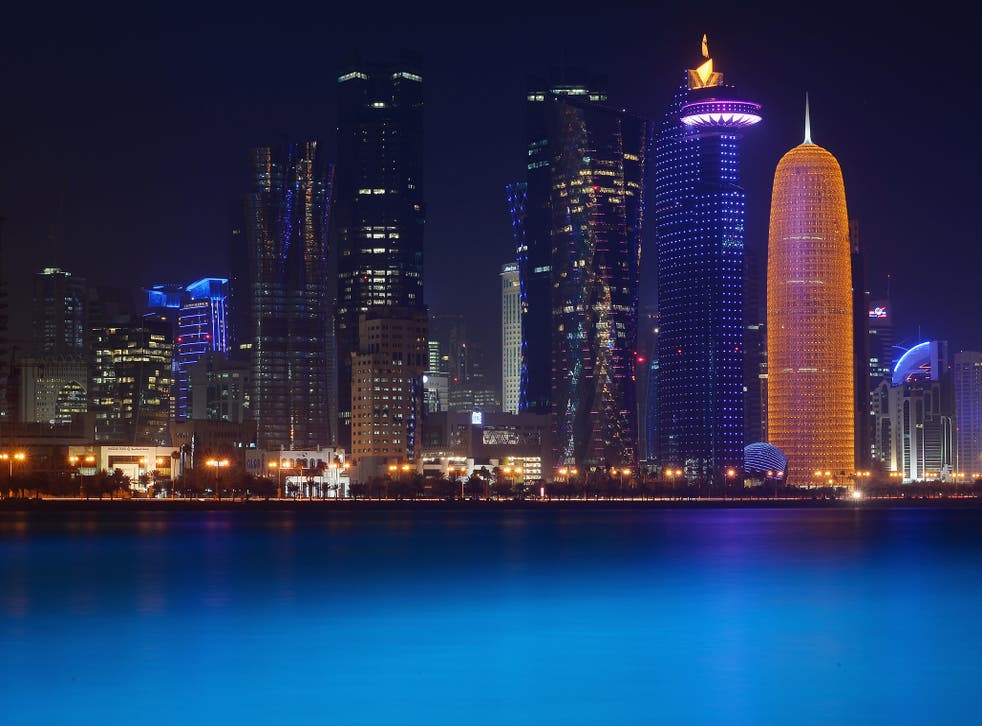 Athletics prides itself on being the most inclusive sport. But it has become embroiled in a love affair with Qatar that is embarrassing stars of track and field that blazed a trail for gender equality.
Next summer's world championships in Doha will be held in a stadium named after Sheikh Khalifa, an Emir who collected four wives. Polygamy, marital rape and domestic violence are all legal. One of the most recent pieces of family law passed by the Khalifa dynasty enshrined a woman's responsibility 'to look after the household'.
The capital of the Arab state has also been given the honour of opening the sport's diamond league season next weekend. It's been awarded the prestige event nine years in a row.
"To see women be limited to certain roles by the male counterpart is disheartening," Stacy Dragila, who won gold for America at the Sydney Olympics and went on to play a vocal role in securing equal pay across genders in athletics, told this writer. "As a female athlete I was able to be exposed to so many great things. There needs to be opportunities for everybody."
"When you have people hosting who don't comply with equal rights it doesn't make any of us look credible as athletes. To go into a country where they have this thinking, this closed-mindedness? It really needs to be brought to their attention that it needs to change. It's not right for this to happen."
The former world champion admits that western countries have skeletons of their own. "In the United States back in the 1950s and 60s women were asked to stay home and be the caretakers too. Women were told to cook the meals and welcome the husbands home from work and their place was in the home."
"Even in the pole vault, people didn't think that women would have the upper body strength to withstand this event." Officials claimed the pole vault would harm women's reproductive systems.
The event only became an Olympic sport for women at the Sydney Games in 2000. It was Dragila who took home the gold. Now she wants to raise the bar for others.
Qatar wants to be less dependent on oil but diversifying its economy in ways that could empower women is considered unimportant. Hosting global competitions in athletics, football, cycling and gymnastics is enabling tax revenues to go primarily towards construction contracts, enabling state wealth to be retained by government cronies.
The country already has the most uneven gender ratio in the world at 3:1, but the migration of manual labourers means it is getting wider. It ranked 117th out of 122 nations listed in business school INSEAD's Gender Progress Index in 2017, the lowest in the region.
There is widespread distaste that the IAAF, the sport's world governing body, has got into bed with a patriarchal society in the era of MeToo and gender pay gap protests.
"We have to respect Qatar's cultures and beliefs and adhere to its rules when events are there, but at the same time the world has moved on and we need to respect women as equal," says Donna Fraser, equality, diversity and engagement lead at UK Athletics.
The backlash both the IAAF and FIFA – in soccer – have faced since awarding their flagship competitions to Qatar may mean no more sporting carnivals like the 2022 World Cup being sent to human rights hotspots in the future. Both are changing their tendering criteria.
One female athlete thinks this is a mistake. Triple jump world champion Yulimar Rojas' sexuality could potentially land her a prison sentence when she defends her triple jump world title in Doha next September. However, the softly spoken bleach blonde 22-year-old views holding events in countries with poor human rights records such as Qatar as an opportunity to promote rights, not an event to reject.
"Sports bring values to people," the Venezuelan says. "I respect the investment Qatar makes to allow important sporting events to take place as sport is the way to unite people from different areas."
Register for free to continue reading
Registration is a free and easy way to support our truly independent journalism
By registering, you will also enjoy limited access to Premium articles, exclusive newsletters, commenting, and virtual events with our leading journalists
Already have an account? sign in
Join our new commenting forum
Join thought-provoking conversations, follow other Independent readers and see their replies