Revitalised Holly Bleasdale is focused on medals and that five-metre mark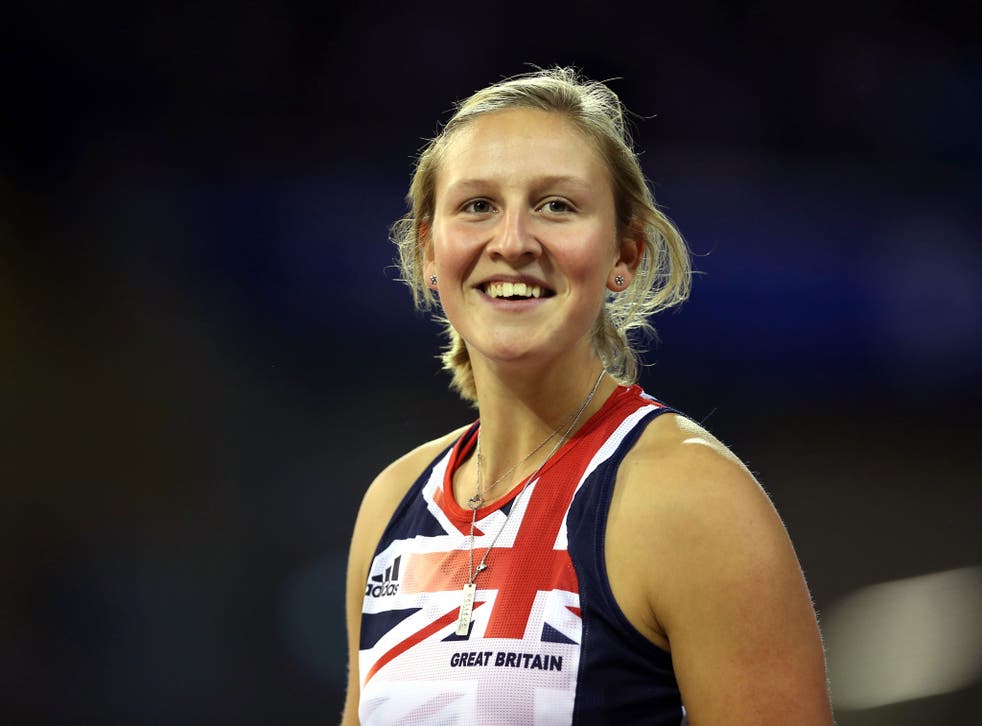 For most, it has proved unattainable. Only two athletes have ever achieved such lofty feats: one is the current Olympic champion, American Jennifer Suhr, the other the greatest female vaulter of all time, Yelena Isinbayeva.
And only that pair have cleared higher than Britain's Holly Bleasdale indoors, but the 22-year-old is all too aware she has not got close to her best of 4.87 metres since setting it two years ago and has struggled to translate such heady heights to outdoors.
A season of upset in 2012, when she struggled with the windy conditions in the Olympics and could not make it into the medals, was followed in 2013 by a year of injury – back and Achilles problems effectively denying her an outdoor season and forcing her to watch Isinbayeva's world title win from her Cardiff home.
But the ever-positive Bleasdale is now injury-free and has ironed out her previous technical faults.
"I'm not afraid of the five-metre barrier," she says ahead of her first major event of the season, the Glasgow International Match tomorrow. "A lot of girls think it's five metres and think it's hard and out of reach and unachievable because only two girls have done it. But I don't want to make it a barrier.
"Once I start doing 4.80-4.90 it's only 10 centimetres so I don't see why I can't jump it in the next couple of years."
Three indoor meetings in the coming weeks lie ahead for Bleasdale: Glasgow, Sheffield and Birmingham before a stab at the World Indoor Championships in Sopot, Poland, in March. "It's hard to really put a colour on it," she says. "I'd just like to go there [the Worlds] and vault really well and pick up a medal. If I don't, I will be really disappointed. I know if I vault as well as I can I'll probably pick up a medal, which is what I'm aiming for."
The targets for the outdoor season are also medals at both the Commonwealth Games and Europeans in August. She adds: "My ultimate goals are to win the Commonwealth Games and go to the Europeans and be up among the medals.
"In my head, I feel like I have not been competing for a while so I just need to get back into the routine again and get back into the psychology of competing."
The past injuries have been blamed on an increased volume in training but that has been pegged back this winter to involve a process of what she calls "one impact day, one not impact day... so I'm not pushing my body every day".
Despite admitting watching the Worlds at home was painful, she believes that may yet prove to her advantage. "It made me even more hungry to get that rehab in and that's why I think I trained so well this winter because I had so much hunger to get back," she says. The five-metre bar awaits...
The Sainsbury's Glasgow International Match will be live on BBC 1 from 1.45pm tomorrow.
Register for free to continue reading
Registration is a free and easy way to support our truly independent journalism
By registering, you will also enjoy limited access to Premium articles, exclusive newsletters, commenting, and virtual events with our leading journalists
Already have an account? sign in
Register for free to continue reading
Registration is a free and easy way to support our truly independent journalism
By registering, you will also enjoy limited access to Premium articles, exclusive newsletters, commenting, and virtual events with our leading journalists
Already have an account? sign in
Join our new commenting forum
Join thought-provoking conversations, follow other Independent readers and see their replies