Gay Olympic athlete Tom Bosworth told 'f**s aren't welcome in athletics' by volunteer
Racewalker previously reported an incident in 2018 with officials in Yorkshire and claimed that someone from the same country has sent him a homophobic message on social media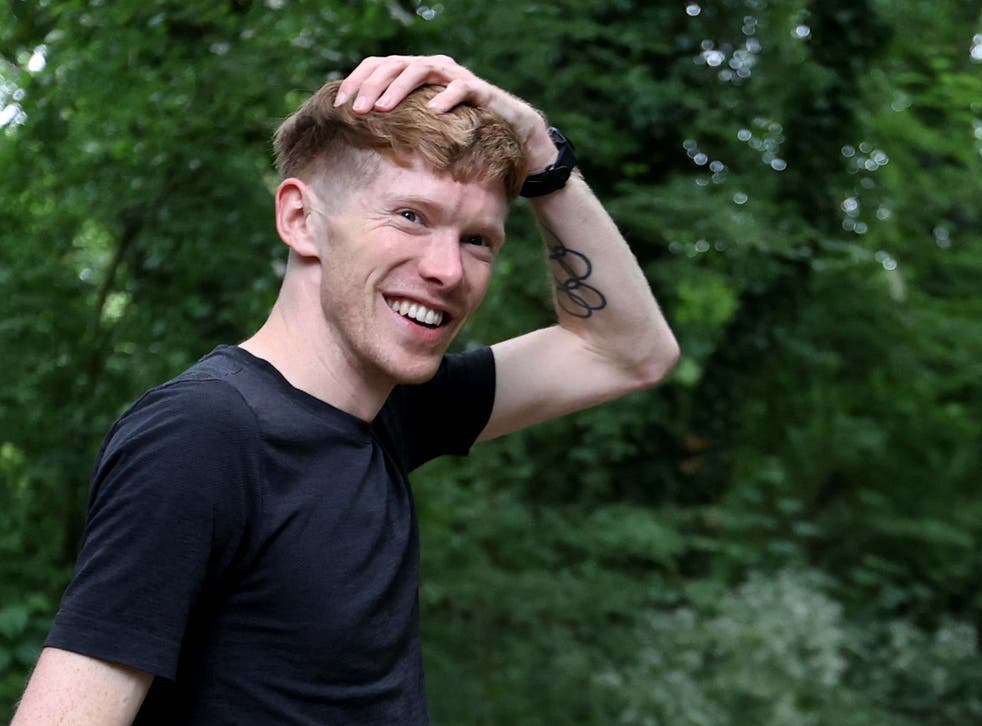 British Olympic athlete Tom Bosworth has claimed that he was subjected to homophobic abuse from a volunteer on social media, who told him that "f**s aren't welcome in athletics".
UK Athletics have contacted racewalker Bosworth, who is gay and an ambassador for Stonewall, the campaign for equality for lesbian, gay, bi and trans people.
Writing in a series of tweets on Sunday, Bosworth alleged that he received an abusive message on Twitter, which followed a previous incident when he reported bullying in 2018 from an official in Yorkshire.
The 30-year-old explained that the social media message he received came from a "athletics volunteer" from the same county.
"I've once tweeted about an athletics official bully, and I was accused of being in the wrong," Bosworth wrote.
"So I'm going cautiously but, I'll call them an athletics volunteer from the same county messaged to let me know, 'f**s like me aren't welcome within athletics'. 2020 fills me with hope."
Bosworth added: "I've reported to the relevant social media platform. I get the impression they wouldn't have the guts to say anything in person but will keep an eye out.
"I laughed (to myself) and blocked them. Won't engage with that any more. I'm only in the mood to spread joy."
UK Athletics have confirmed that they are aware of the incident, and Bosworth posted again on Twitter on Sunday afternoon to say that the governing body had been in touch, along with a number of supportive responses from social media users.
"Thanks for all the lovely messages, so much love and solidarity," he said. "Thanks to @BritAthletics for reaching out.
"On this occasion I decided not to take it further. Any repeat, that won't be the case. I'm confident in my own skin and will protect those who aren't."
Bosworth finished sixth in the Rio 2016 20km race and is a medal hope heading to Tokyo next year for the rearranged 2020 Games.
Register for free to continue reading
Registration is a free and easy way to support our truly independent journalism
By registering, you will also enjoy limited access to Premium articles, exclusive newsletters, commenting, and virtual events with our leading journalists
Already have an account? sign in
Register for free to continue reading
Registration is a free and easy way to support our truly independent journalism
By registering, you will also enjoy limited access to Premium articles, exclusive newsletters, commenting, and virtual events with our leading journalists
Already have an account? sign in
Join our new commenting forum
Join thought-provoking conversations, follow other Independent readers and see their replies