Meet Christian Coleman: The 21-year-old sprinter who is already faster than Usain Bolt was at the same age
Competing for the University of Tennessee in the NCAA Outdoor Championships, the youngster smashed the collegiate record on Wednesday when he ran 9.82secs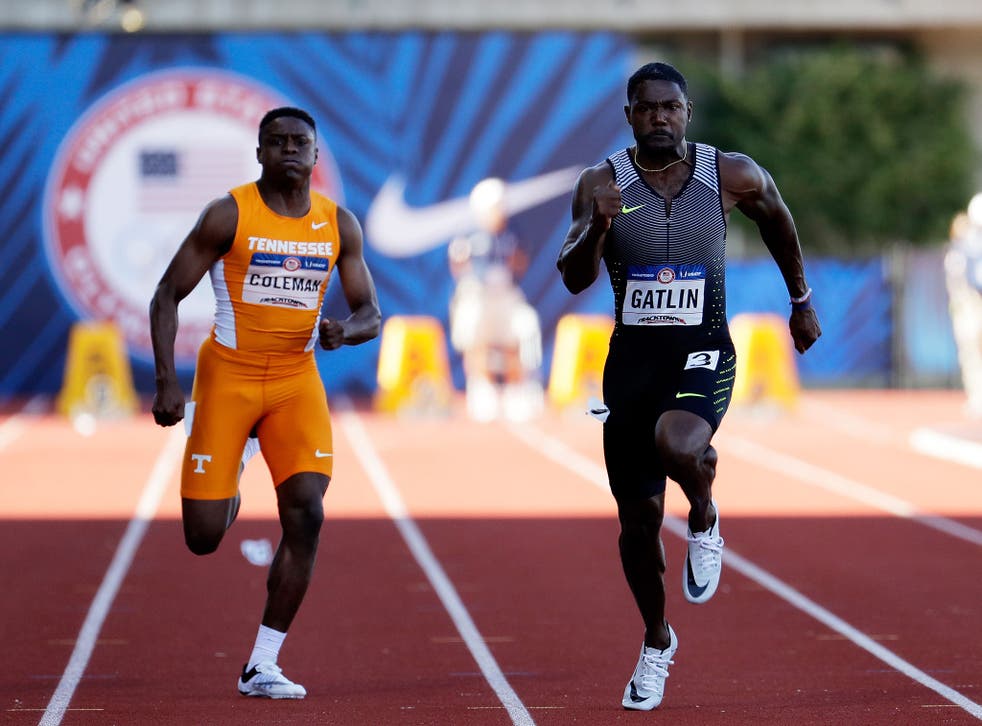 Usain Bolt's sparkling career may be drawing to a close but the sport looks to have already found its next 100m superstar.
America's Christian Coleman has already been making waves on the track at the tender age of 21.
Competing for the University of Tennessee, the youngster smashed the collegiate record on Wednesday when he ran 9.82secs in the first heat of the men's 100m semi-final at the NCAA Outdoor Championships in Eugene.
To put that into perspective, only three other Americans have ran faster than that: Tyson Gay, Justin Gatlin and Maurice Greene, all of whom have won gold at the Summer Games.
Perhaps more impressively, Coleman's run means he is faster than Bolt who first broke the 10-second barrier when he hit 9.76secs three months before his 22nd birthday.
Gay currently holds the US record with a run of 9.69secs and is the joint second fastest athlete ever, behind Bolt. Coleman's run on Wednesday was a matter of milliseconds behind the Olympian and at 21, the Tennessee sprinter has years ahead of him with which to increase his speed on the track.
The youngster's PB already betters Linford Christie's 9.87secs, which remains the fastest time ever set by a British athlete.
Coleman also jointly holds the 60m indoor record at college level, and became the first person to win both the 60m and 200m at the NCAA's Indoor Championships since Gatlin in 2002.
His feats have already earned him a call up to the USA Olympics team. The 21-year-old headed to Rio last summer, running the second leg in the men's 4x100m relay qualifying heat.
"The sky's the limit as fast as I can ever run," Coleman said after Wednesday's race. "I just wanted to come out here and make it to the final, really. That was the plan.
"I felt like I got a pretty decent start, I separated and got on top of it and I just wanted to finish to the line and make sure I made it to the final. It felt pretty good."
Coleman also revealed that Gatlin has become a mentor for him in recent months as he's worked on improving his time.
"He came through the collegiate ranks like me, and he went through the same kind of things that I'm going through right now, as far as what to do with my career and the pressure of being one of the best sprinters in college," Coleman added. "He's given me a lot of advice."
Join our new commenting forum
Join thought-provoking conversations, follow other Independent readers and see their replies