Victorious Farah plans deserved break
Saturday 15 September 2012 20:54
comments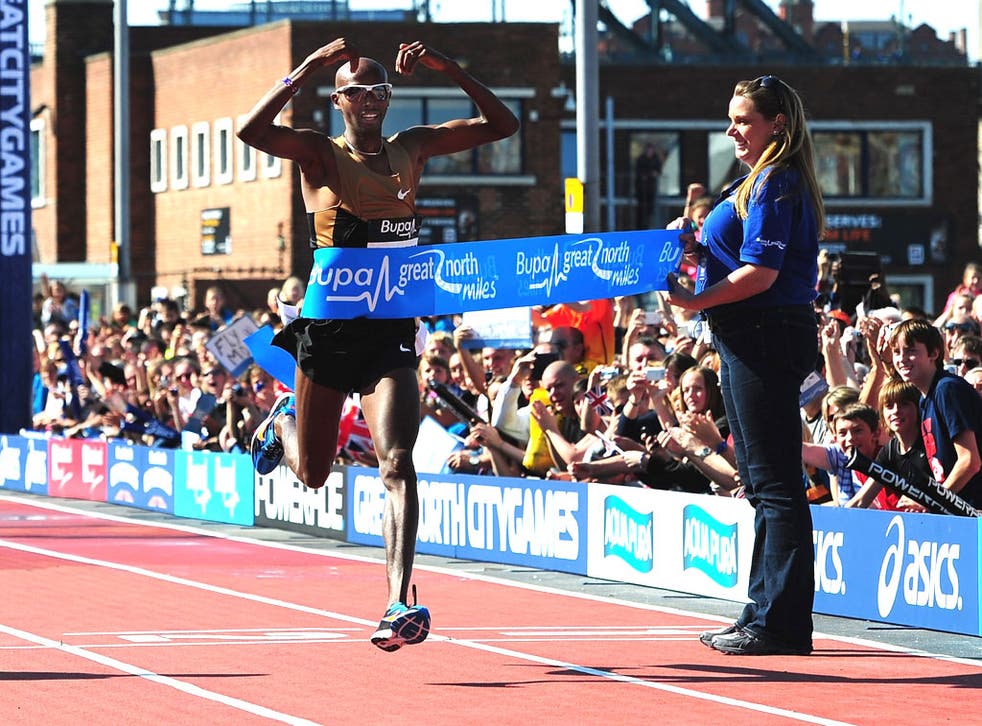 Mo Farah plans to reward himself with a two-week break from running after rounding off his historic season with victory in the two-mile event at the Great North City Games on Gateshead quayside yesterday.
The double Olympic gold medallist burst past Australia's Collis Birmingham to cross the finish line in a winning time of 8min 40.04sec in bright sunshine at the event, part of a weekend of athletics culminating in today's Great North Run.
"I won't be thinking about any running in the next two weeks," the 29-year-old said after his victory. "I will go out for a couple of meals with my friends and family.
"It's important that I enjoy it and take a break and take my mind off running."
Farah conceded that the pressure of a whirlwind month since his London 2012 heroics had started to take its toll despite the apparent ease of his win, with Bobby Curtis catching Birmingham at the last gasp to clinch second place in 8:42.80. Farah, who also recently became the father of twins, added: "My lungs were on fire. Seriously, I was blowing for the first mile because it was pretty quick and I was thinking, 'I hope it's not going to carry on at this pace'.
"It slowly eased off, but I still had to work for it. It wasn't as easy as I thought. I've done a lot of stuff since becoming Olympic champion – I've had my two girls and done other stuff as well."
Farah's fellow Olympic gold medallist Greg Rutherford had to settle for second place in the men's long jump behind his Great Britain team-mate Chris Tomlinson, who triumphed with a City Games record leap of 8.18 metres.
Dwain Chambers rounded off a season of personal redemption with an impressive time of 10.04sec to win the men's 100m.
Join our new commenting forum
Join thought-provoking conversations, follow other Independent readers and see their replies