World Athletics Championships 2017: Usain Bolt confident of victory ahead of final race in glittering career
The Jamaican sprinter - an icon of his sport - says nothing will change his mind on retirement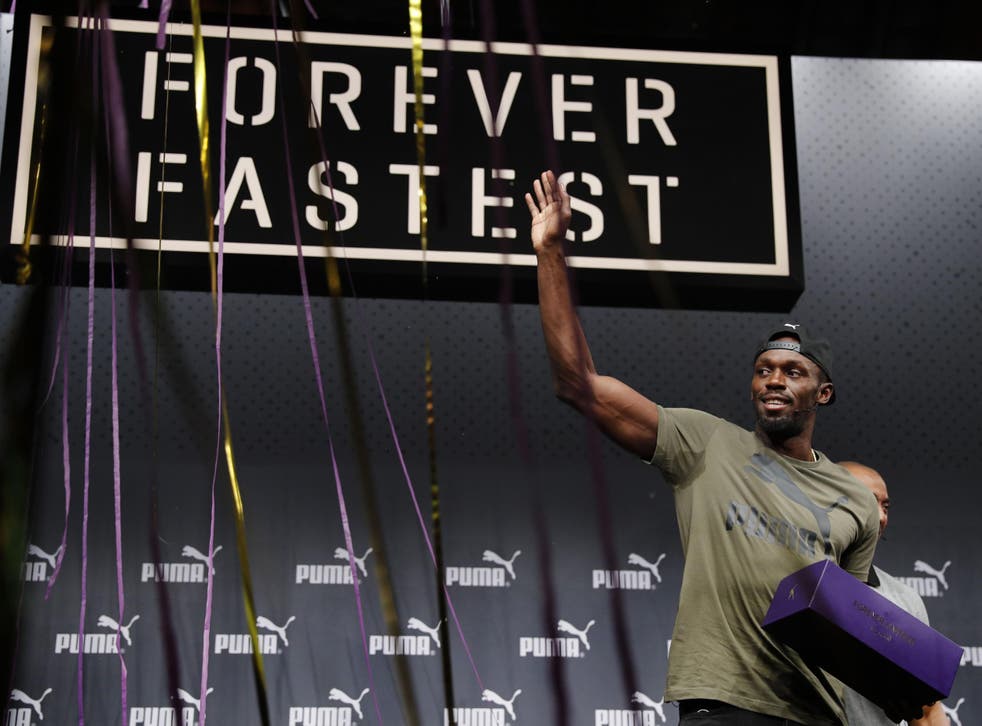 Usain Bolt has claimed that nothing will change his mind on retirement, not even defeat in the upcoming World Athletics Championships in London.
Speaking at a press conference in the capital on Tuesday evening, the eight-time Olympic gold medallist admitted that he was looking forward to calling time on his glittering career.
"I'm looking forward to [the next race without me]," he said.
"I'm sure I'll be betting on someone. There'll be no pressure. The next championship should be fun."
After choosing not to defend his 200m title, traditionally his preferred distance, the 30-year-old was questioned whether defeat in the 100m or 4x100m final could cause a re-think on retirement.
"You guys know if I show up for a race that means I'm 100 per cent confident," Bolt said.
"[Losing is] not going to happen so we won't have that problem.
Usain Bolt's best moments

Show all 10
"The last race I ran was a 9.95, so that shows I am going in the right direction. After the two rounds leading up to the 100m final, which always help me, it's all about who keeps their nerve.
"I have been here many times. I know I am ready."
Lord Coe, the president of the sport's governing body the IAAF, admitted this week that athletics will face a "transition period" after the retirements of Bolt and British long-distance runner Mo Farah, who is also set to hang up his spikes after the Worlds.
"We shouldn't be sitting there saying you are suddenly going to find another Usain Bolt any more than boxing suddenly found another Muhammad Ali," Coe said.
"What we will miss is the personality. We do want athletes with personality. It's nice to have someone who has a view and fills the room and fills a stadium."
Bolt explained that after discussions with Lord Coe he has decided the next part of his career will involve travelling the world and inspiring the next generation to take up the sport.
"I've discussed it with Mr Coe," the Jamaican said.
"I'd like to travel around and inspire the kids, try to explain to them what I've been through throughout my career.
"If I can do that that'd be great. Travel to all corners of the world and try to get people into the sport."
The reputation of athletics has been tarnished following revelations of widespread doping at recent Olympics.
Bolt was stripped of one of his own gold medals after Jamaican relay teammate Nesta Carter tested positive for a banned substance at the Beijing games in 2008, a decision Carter has appealed.
And Bolt admitted the problem of doping in athletics is a "frustrating" one for those who are clean.
"Hopefully athletes will see what's going on and understand that if they don't stop what they're doing the sport will die," he added.
"Hopefully understand what the sport is going through and what they need to do as athletes to help the sport moves forward."
Bolt will begin the defence of his 100m crown at the London Stadium on Friday where he will compete in purple and gold spikes presented to him by his parents: purple for the colours of his school and gold because he is "the golden boy".
Join our new commenting forum
Join thought-provoking conversations, follow other Independent readers and see their replies