World Athletics Championships 2021: Why did Eugene overtake a potential host city that was already up and running?
Gothenburg had funding in place and had been encouraged to bid by the IAAF
Ian Herbert
Chief Sports Writer
Friday 29 January 2016 00:57 Comments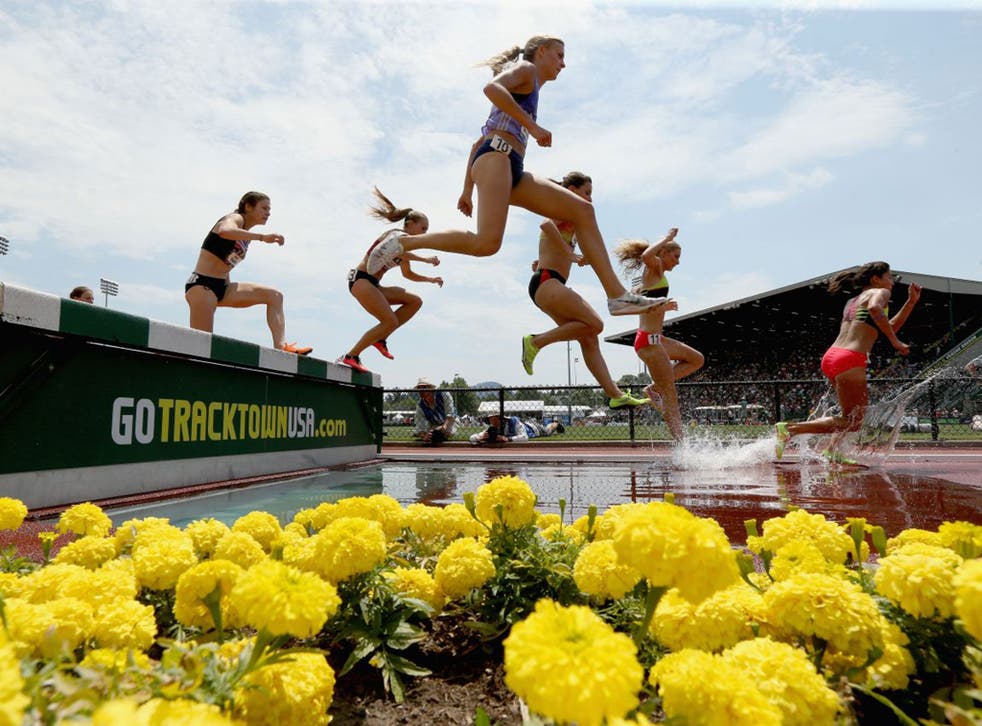 Sebastian Coe will tell you, in that articulate and erudite way of his, that it was perfectly acceptable to award the 2021 World Athletics Championships – his organisation's blue riband event – to Eugene: the town synonymous with the sportswear company which until recently paid him £100,000 a year for a "social engagement" role which he has not been terribly specific about.
A new cache of emails made available through Freedom of Information legislation reveal what a catastrophe the decision was, though, and nowhere is the lack of rigour more visible than in the letter sent by the Oregon state Governor, Kate Brown, to the then International Association of Athletics Federations (IAAF) president, Lamine Diack, in advance of Eugene, home of Nike, getting the nod. "I give you my personal commitment to apply all my powers and means to obtain the financial and legislative support in order to provide the funding necessary for the championships' success in Oregon," she writes. "Oregon is a state that believes in and shares your vision of Athletics for a Better World in the summer of 2021. Our Oregon state motto is 'She flies with her own wings.' May your athletes soar and find their own wings in Oregon, we hope and believe."
Baseless, sentimental nonsense. Oregon has not found the necessary legislative support, despite a scramble behind the scenes to do so – of which Coe was supposed to have played a part, before the conflict of interests which his Nike sinecure represented became a controversy and his visit to Oregon this month was called off. To read all this and then speak with Camilla Nyman this week was to understand the travesty of Coe being allowed to waft away objections to the Eugene decision as if we had no right to lodge them.
Nyman heads the group of decision-makers in the city of Gothenburg, Sweden, who thought the World Athletics Championships in 2021 might well be worth making a bid for. They knocked the notion around in a lot of detail and it was not just sport for sport's sake which led them to investigate the idea further and carry out the necessary economic assessments. It is the city's 400th anniversary in 2021 and they were looking for something with a "family-orientated" association which embraces "both male and female" as Nyman described their thinking. And Gothenburg had hosted the 2006 European Championships for athletics, so they had the experience and awareness of what such an event entailed.
"There was an open-minded understanding of the cost and the need to invest," Nyman explained, her immaculate spoken English and willingness to take our conversation right up to the moment that she stepped on to a stage to deliver a speech, two days ago, underlining how impressive the people of that city have seemed throughout this attempt to find out more.
In Sweden, the hard yards had been done to establish what the costs might be. The politicians had been briefed and their necessary support secured, with the caveat that the IAAF rules governing what costs host cities must cover could change, adding perhaps £2m to the budget. "We had very open eyes. We knew for a fact that public funding needed to be a large part of the overall budget," said Nyman, chief executive of the Gothenburg tourism board Goteborg & Co. "The politicians said let's take it forward."
And now Diack, Coe's predecessor, enters the picture, because Nyman met him and his staff too – on three occasions – to establish precisely how the bidding process might work and how they could be best placed to compete on their own merit. "Yes, you should bid," Diack told them in a letter. "You will be ideal," he said in one meeting, according to Nyman. "He told us: 'I won't be present when the decision is made but you go ahead.' He was extremely interested."
So Gothenburg carried on working and planning and waited on news from an IAAF conference for national federations. It was from there, "at just before midnight" on the eve of the event, as Nyman recalls it, that she received an email from a Swedish Athletic Federation representative to say that "something is going on," that "the rules have changed" and Eugene may be gifted it. No one at the Swedish end knows whether money or personal connections brought the sudden change in the picture. None of the Swedes we have spoken to were asked to provide brown envelopes, though the bidding process had not even started at that stage.
Within 24 hours it was being announced that Eugene had been awarded the 2021 event and that there would, indeed, be no bidding process. Gothenburg were advised by some of their associates to find lawyers to prove that the IAAF's actions had been constitutionally illegal but they decided against it, for fear of "making enemies everywhere", as Nyman puts it. Ironic, in the light of what we now know about Diack.
Nyman has had no subsequent contact from Diack, needless to say, to explain why the IAAF had wasted the Swedes' time, effort and industry. Neither has she had any correspondence from Coe, apologising for the way that the professionalism and endeavour of a country serious about putting together a strong, financially sustainable bid, was subjected to such disrespect. No doubt, if the BBC's Sportsweek radio programme – the one media outlet Coe consistently appears on, and tweets news of his presence beforehand – were to ask him why he had not, he would talk about the need for due legal process, a time and a place for everything, and all the usual piffle.
Well, Coe does not seem quite so reluctant to be in contact with Oregon. They say that emails from him are very few and far between in the public domain, yet the cache which has been released do include his personal note to Governor Brown, on whom the Eugene championships organisers – Track Town USA – were depending to secure public taxes to finance their event.
Written in the early hours of 6 October last year, Coe offers his sympathies to her for the shootings at Umpqua Community College, where nine people were killed before the gunman shot himself. "I am sending my deepest sympathies on behalf of the Athletics family and my thoughts go out to all of those who were effected (sic) in this tragic event," he writes.
Oregon's desperation to get him involved in the lobbying efforts is also revealed by the volume of missives which are fired back and forth, simply in an attempt to marry up Governor Brown's diary with the Coe three-day schedule.
Eugene continues to make big pronouncements about 2021, despite failing to raise the taxes they wanted politicians to approve. Local media in Oregon have pointed out the "expansive" nature of the organisers' promotional material, which predicted a media audience of six billion to eight billion. "Given the world population of 7.2 billion, that number seems unlikely," said one wry local commentator.
Gothenburg and Nyman are bemused because they feel they could have done a job. "We only wanted 2021 – that was the symbolic year for us," she says. "We want to lose in a race, not because the rules change."
Register for free to continue reading
Registration is a free and easy way to support our truly independent journalism
By registering, you will also enjoy limited access to Premium articles, exclusive newsletters, commenting, and virtual events with our leading journalists
Already have an account? sign in
Join our new commenting forum
Join thought-provoking conversations, follow other Independent readers and see their replies