Russia World Cup official blames 'political games' for World Athletics Championships ban
Nikolay Gulyaev, a former gold medallist and now Moscow's head of sport and tourism, said the ban imposed against Russia's athletes 'had nothing to do with sport'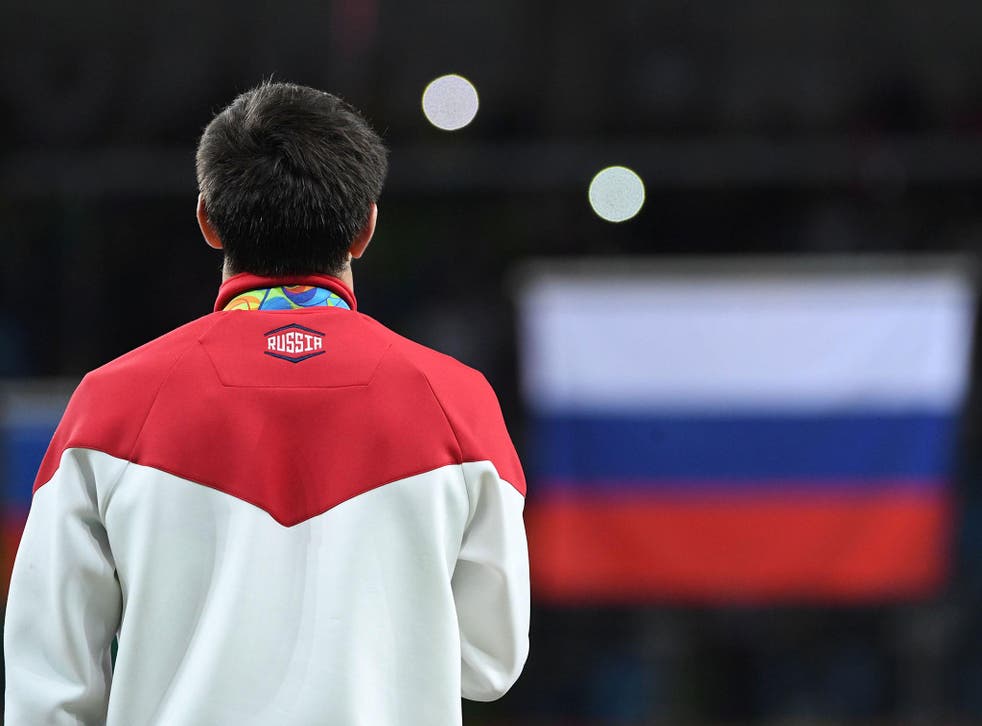 The ongoing ban preventing Russia from competing at London's World Athletics Championships this summer is due to "politics" not doping, the politician co-ordinating next year's World Cup Final in Moscow has told the Independent.
World Anti-Doping Agency (WADA) reports published last year claim 1000 Russian athletes committed state sponsored cheating between 2011 and 2015.
The sanction will remain in place for August's showpiece at the London Stadium, stage of the London 2012 Olympics.
"The great sports arenas need to stage sports competitions, not political ones," said Nikolay Gulyaev, a former gold medallist and now Moscow's head of sport and tourism.
"It's just political games. I know how it works. I used to be in certain situations in the Olympics that had nothing to do with sport."
One month prior to the 1988 Winter Olympics in Calgary, Gulyaev was charged with smuggling an anabolic steroid.
However, he never failed a drugs test throughout his career and went on to win Olympic gold at the Canadian games.
The former speed skating world record holder believes Russia is the victim of a smear campaign.
"I will never accept doping and I am for true sports. I am for clean and clear competition. This is a political case, nothing else."
The International Olympic Committee expressed "shock and rage" when WADA submitted its evidence last year.
Individual sports federations were left to decide what sanctions should be imposed ahead of the Rio Olympics.
Athletics' IAAF was one of just a handful of governing bodies that opted to ban Russia from competing at the Olympics.
Russian hacking group Fancy Bears have highlighted several instances of British and American athletes receiving legal therapeutic use exemptions for medical drugs known to boost performance.
There is no suggestion of any wrongdoing.
Gulyaev said he did not want to see athletes turn on one another but that the upcoming championship in London would be a poorer event without Russia.
"I agree with those who have said that the value of the medals will be lower than normal without Russia. Historically, we have been very strong in track and field and we [still] have a lot of high level athletes."
Gulyaev was speaking at the Confederations Cup, Fifa's test event for next year's football World Cup in Russia.
Join our new commenting forum
Join thought-provoking conversations, follow other Independent readers and see their replies