World Championships 2013: 'Crazy, crazy, crazy, crazy' – Adam Gemili breaks new barrier
Gemili became only the second Briton, after John Regis, to run under 20sec for the 200m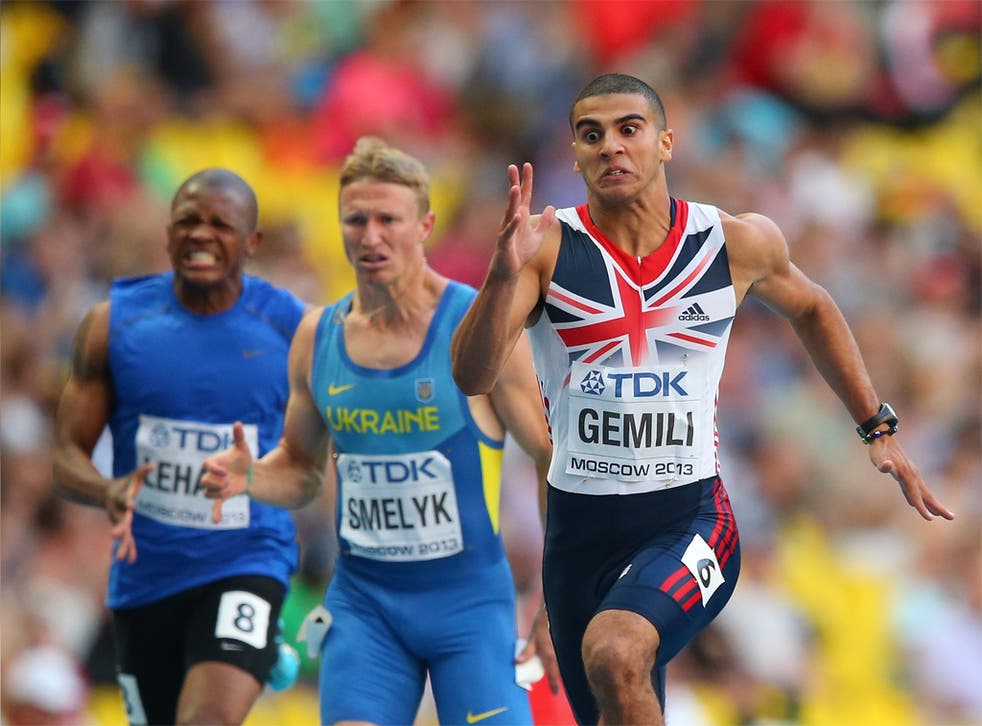 Adam Gemili, who yesterday went under 20sec for the 200 metres, is destined to break both the 100m and 200m British records, according to the British 200m record holder John Regis.
Regis's best time of 19.87sec, set in 1994, has stood for all of Gemili's life but the 19-year-old edged ever closer with his personal-best time of 19.98sec in yesterday's semi-final round of the World Championship. It was a time that even topped that set by Usain Bolt in another semi-final.
As Gemili became only the second Briton, after Regis, to run under 20sec for the 200m, the performance put him comfortably into today's final with the second-fastest time from the semis – by just 0.01sec.
"I can't believe it," he said afterwards. "Honestly, that's the best feeling in the world. To beat 20 seconds. I didn't realise the time was me – I didn't know if I'd qualified. I've made the final, I've run a PB, and I'm so grateful. But I've still got the final, so must get back and get some rest. I'm happy with that performance, so whatever happens now... I've put myself in with some of the fastest men in the world. Crazy. Crazy, crazy, crazy. I'm speechless."
But Regis is confident Gemili can go even faster: "I don't think his true talent has yet been tapped. He's definitely a sub-10-second [100m] athlete in the making. He should be the first British athlete to break both 10 seconds and 20 seconds for Great Britain. He's that talented. Really, he should take the British record to places I would only dream – both in the 100m and 200m he's that good."
Gemili was overlooked for the 100m in the British team at the World Championships, solely selected for the 200m. But he has taken 0.32sec off his personal best over the course of the two rounds in Moscow.
Regis feels that Gemili can go faster than James Dasaolu, who got the nod for the individual 100m following his 9.91sec run in the British trials in Birmingham last month. "Absolutely," he said in reference to Dasaolu's best and Linford Christie's British record of 9.87sec. "If [Gemili] was American, we would call him phenom. He is that type of athlete. I think he's opened his own eyes to how good he can be."
Moscow must-sees: Weekend times
* Saturday
3.20pm Women's 100m hurdles semi-final (T Porter)
3.55pm Women's 5,000m final (M Defar)
4.30pm Women's 4x400m final (Great Britain & Northern Ireland)
4.50pm Women's 100m hurdles final
5.10pm Men's 200m final (A Gemili, U Bolt)
* Sunday
1.50pm Men's 4x100m heats (Great Britain & Northern Ireland)
2.25pm Men's 1500m final (C O'Hare)
2.50pm Women's 800m final
3.10pm Women's 4x100m final
3.40pm Men's 4x100m final
TV BBC/Eurosport
Join our new commenting forum
Join thought-provoking conversations, follow other Independent readers and see their replies