Great Britain's relay teams enjoy successful Sunday on final day of the World Championships
The women's team won a silver, followed by the men who won bronze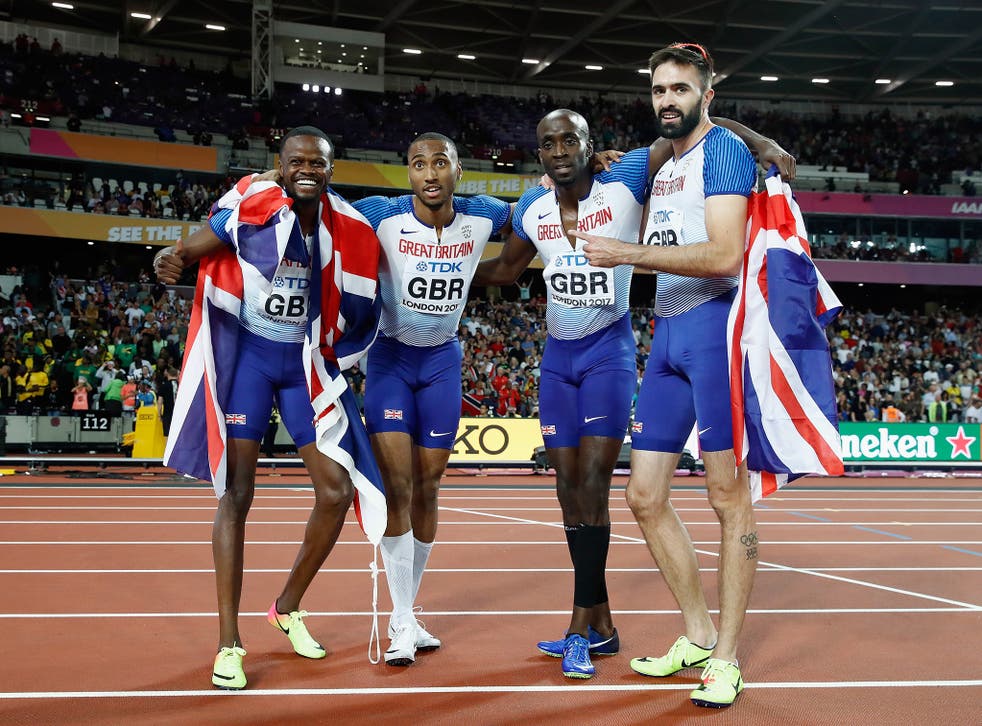 Great Britain claimed bronze in the men's 4x400 metres relay to add to the women's silver medal at the World Championships.
The squad, Matthew Hudson-Smith, Martyn Rooney, Rabah Yousif and Dwayne Cowan, clocked a season's best of two minutes 59 seconds behind winners Trinidad and Tobago and second-placed the United States.
Trinidad and Tobago denied United States a seventh successive world 4x400 metres relay title when they won a breathtaking final.
The U.S led for most of the race until Lalonde Gordon ran a superb final lap for the Caribbean islands to overhaul Fred Kerley on the home straight and give Trinidad their first world title in this event.
Martyn Rooney put up a brave chase for Britain but was unable to haul in the leading pair and the hosts took bronze.
Trinidad's time of 2:58.12 was the fastest this year.
Jamaica and Bahamas, Olympic silver and bronze medallists respectively in Rio de Janeiro last year, both failed to qualify for the final as did Botswana, another of the favourites.
Moments earlier, Zoey Clark, Laviai Nielsen, Eilidh Doyle and Emily Diamond ran home in three minutes and 25 seconds, 0.41 seconds to claim silver ahead in the women's event.
Olympic champions the United States reclaimed their world title as Jamaica suffered more injury heartbreak in the World Championships final on Sunday.
Twenty four hours after Usain Bolt sensationally pulled up in his relay event, Anneisha McLaughlin-Whilby slowed down clutching her leg 20 metres into her second leg and went to ground, ending Jamaica's reign as world champions.
Jamaica had been in the lead, but American Allyson Felix surged clear of the field to open up a 15-metre gap in a superb split of 48.7 seconds.
Team mates Shakima Wimbley and individual 400m champion Phyllis Francis duly extended the gap to win gold in a world leading time of 3 minutes 19.02 seconds.
Felix enhanced her record as the most decorated athlete in World Championships history by winning her 11th gold to equal Bolt's haul. It was her 16th medal overall.
The 60,000 spectators inside the London Stadium were on their feet as Britain finished second in 3:25.00 to clinch silver, an upgrade from their bronze at the Olympics last year. Poland came third in 3:25.41 to claim bronze.
McLaughlin-Whilby had to be taken off the track in a wheelchair and her withdrawal meant there was no farewell run for Novlene Williams-Mills.
The 35-year-old, who made her debut in this event at the 2004 Olympics in Athens where Jamaica won bronze, overcame breast cancer in 2013 and won six World Championship medals overall.
She was due to take the baton from McLaughlin-Whilby for her final run but was left stranded on the start/finish line due to her team mate's misfortune.
Join our new commenting forum
Join thought-provoking conversations, follow other Independent readers and see their replies