Jose 'Chema' Buceta: The coach behind the unfinished story of a fearless GB basketball team
Chema Buceta is the head coach of the GB Women's Basketball team, and along with England Basketball's CEO Stewart Kellett is aiming to grow the sport in the UK and spring a few surprises in the international sphere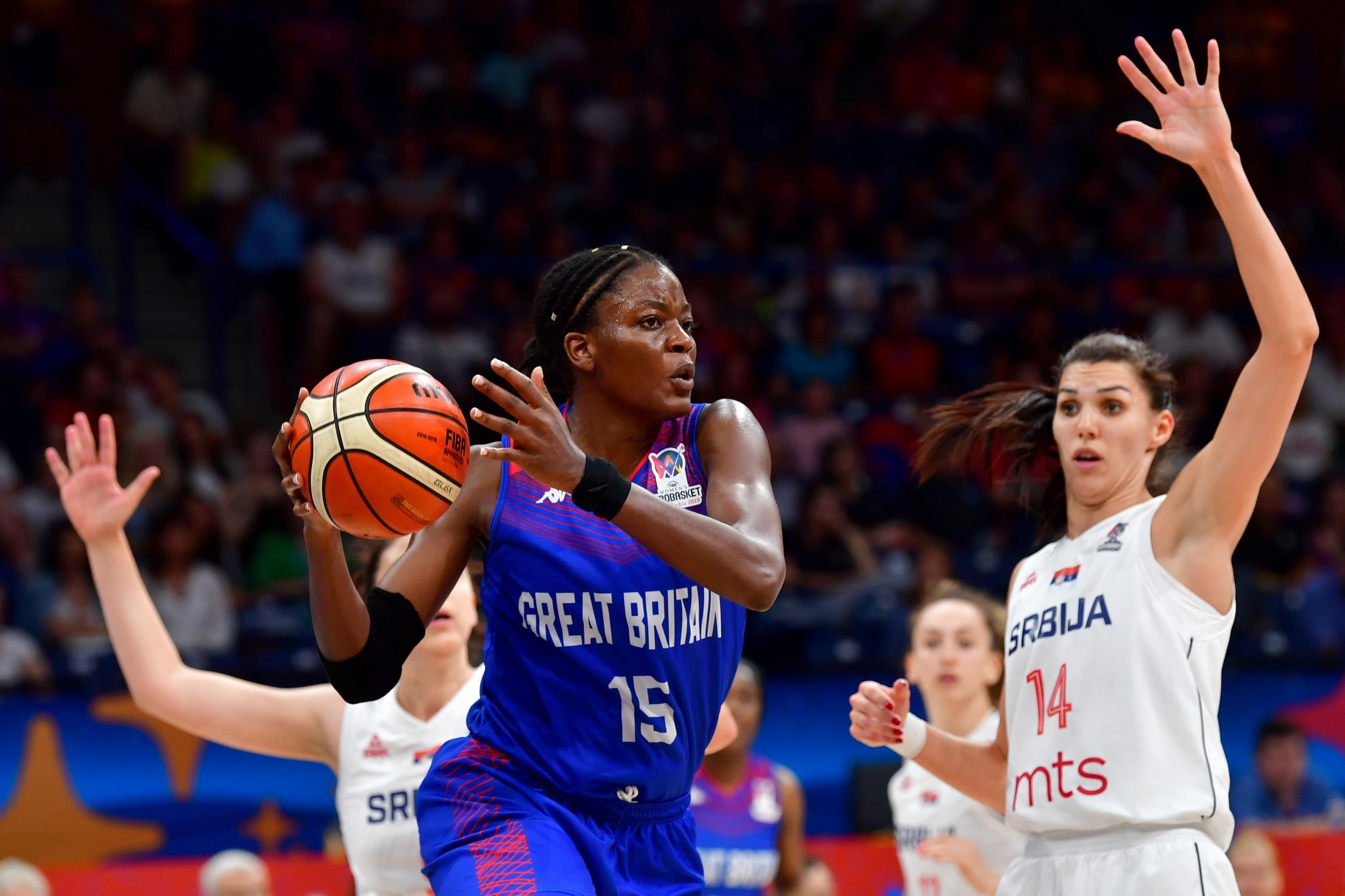 "You don't coach for your ego, or for what you like to do. Maybe you would like to see the players playing your ideas? No. You have no ideas; you have to have empathy and understand what the team needs."
Sitting in the drawing room of a London hotel, Jose 'Chema' Buceta exudes passion when talking about his basketball coaching philosophy and team, a mark of a man who cares more about nurturing his players than about results.
This is perhaps surprising, given the achievements of Chema's team. With the Spaniard at the helm, the Great Britain Women's Basketball team have defied expectations in recent years, finishing fourth at the 2019 EuroBasket (a 20 team European tournament with a rigorous qualification process) and second when competing as England at the 2018 Commonwealth Games.
The development of the team is extraordinary, considering they had the worst record of all teams at the last EuroBasket tournament just four years ago. Now, thanks to their remarkable performance earlier this year, the team will unexpectedly have a shot at qualifying for the 2020 Olympic Games in Tokyo.
Chema is assured when talking about his team's impressive performance and prospects, but in keeping with his character deflects praise on to his players at every opportunity.
"What I found here was a very good group of players who wanted to achieve something," he recalls. "They needed to believe it was possible, but they wanted to do it. Some players refused part of their [club] contracts to go to the Commonwealth Games. That was amazing. This is the main strength of the team – its attitude."
Chema is keen to highlight the attitude of star player Temi Fagbenle – the centre averaged the most points (20.9) at the 2019 EuroBasket – who in the past took time off from the WNBA to play for the team. He also speaks highly of Johannah Leedham, who used her off-season from her club in Poland to train with the team, sacrificing time that could have been spent with her husband in America.
His players have clearly bought into the system, and it is no surprise as to why. Alongside coaching basketball, Chema is a professor of psychology and his understanding of the human psyche is evident in the way he talks about coaching.
"You need to have some room for the players to input their ideas and participate," he stresses. "I think this is important for everyone to commit, and commitment is key – commitment and trust.
"Understanding the importance of commitment and trust is the difference between being good and being excellent. You have to understand which players you have and what their needs are. After that you have to adapt. The coach has to be the person who adapts to the talent that he has."
In their monumental run during the last few years, the GB team have gained a bit of a reputation for playing what is viewed as unattractive basketball, but Chema is unconcerned.
"Maybe it's not the ideal basketball but it doesn't matter," he says. "It doesn't matter what your needs are as a coach, what is important is what the players need."
Clearly, this style is working for the team. In February, they will play pre-Olympic qualifiers for the chance to feature at an Olympic Games for the first time since 2012. Chema knows the team must stay true to themselves to have a chance at qualification.
"If we want to fight at this level, we cannot forget what our weapons were. We cannot forget the spirit that we created. This is key," he emphasises.
"Now we are talking about playing the top teams in the world. That was unbelievable a few months ago. We are the underdogs in this group, but we were also the underdogs at the EuroBasket and we were able to achieve something."
A Spanish coach revolutionising a sport and getting the absolute best from his players is not an unfamiliar sight to us in England, and a smile breaks out on Chema's face when comparisons are made between himself and Pep Guardiola.
"I would like to have half of his salary, or at least 10 per cent! I was teaching at a football course for former players getting into coaching and he [Guardiola] was one of the students. He was very clever, and everybody knew he would be a great coach."
Chema recognises some similarities between himself and his compatriot, in at least the philosophical sense rather than the financial. "He also has this philosophy of empowering the players. I'm not surprised that he's so successful wherever he goes."
The achievements of Chema, through empowering and trusting in his players, are impressive in isolation but carry significance beyond Tokyo 2020 and the next EuroBasket tournament. Basketball England are aiming to vastly expand the women's game and hope to use the performance of the national team as a springboard to achieve this.
Basketball England are launching their All Girls campaign, an initiative designed at promoting female involvement in basketball and closing the gap between male and female participation. Stewart Kellett, CEO of Basketball England, is confident that now is the time for this campaign to gain real traction.
Although he is 'just' the coach of the team, Chema is equally as keen to see the sport develop in the UK. He too recognises the fact that the success of his team is a potential game-changer.
"This is a great opportunity for not only women's basketball, but for women's sport to grow. This is what's important – when you are able to show the things that are possible when many young girls are looking.
"The organisers have to understand; it's not just funding one team to go to the pre-Olympic, it's much more than that."
The job that people like Kellett and Chema have done is outstanding, especially given the relative lack of funding they receive to do their job.
"We've never once criticised the funding, but the one thing that is starting to inhibit our potential is the fact that we do think we're perhaps not recognised for our achievements," Stewart attests.
"Compared to other sports with tens or hundreds of millions of pounds, pound for pound we're really punching above our weight. We are hard earning every lottery pound that we can get a hold of, and it isn't easy."
Kellett and Chema have lofty ambitions for women's basketball in the UK, but both appear realistic about how those ambitions might be achieved. Stewart points to the rise of women's football since the turn of the century as an example of how a sport can grow.
"If you look at women's football 15 years ago you wouldn't see two column inches in a newspaper about women's football. Now, it was bigger than any other sport for two weeks during the summer."
Both men acknowledge that football is far more popular than basketball in general, but the point remains that with the right tools in place, development for women's sport is certainly possible.
The team are back in action next month, with a home game in Manchester on 17 November against Belarus following an away match in Poland to start their 2021 EuroBasket qualifying campaign. Their Olympic qualifiers have not yet been drawn, but to keep an eye on the team, or to get involved in any way, visit http://www.gbbasketball.com/.
Join our commenting forum
Join thought-provoking conversations, follow other Independent readers and see their replies