British snowboarder performs 'impossible' 1800 Quadruple Cork trick - video
Morgan completed the manoeuvre while snowboarding in Livigno, Italy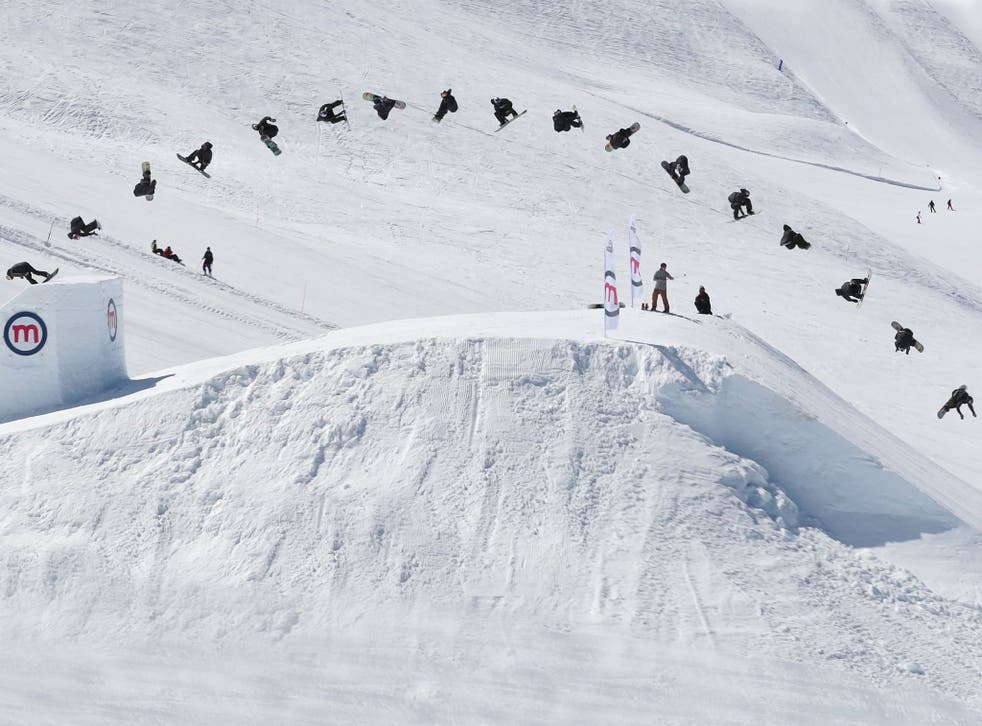 A British snowboarder has created snowboarding history by landing the sport's first ever backside 1800° quadruple cork, a manoeuvre that many in the sport considered "unachievable".
Billy Morgan, 26, who represented Great Britain in last year's Sochi Winter Olympics, was boarding on the slopes of Livigno in Italy when he completed the move that requires spinning a total of five times while on a downward-facing axis.
The creation of longer and higher jumps in the last few years has meant that snowboarders many of the tricks that once seemed unachievable are now regularly being achieved.
The jump on which Morgan completed his manoeuvre was built by Red Bull and took almost 40 hours to build.
Speaking after the jump, Morgan said he was relieved to finally have achieved the jump after spending a long time preparing for the jump.
It is not the first time Morgan has broke new ground in the sport either.
In 2011, Morgan caught the attention of the snowboarding world when he successfully performed "triple backside rodeo".
Register for free to continue reading
Registration is a free and easy way to support our truly independent journalism
By registering, you will also enjoy limited access to Premium articles, exclusive newsletters, commenting, and virtual events with our leading journalists
Already have an account? sign in
Register for free to continue reading
Registration is a free and easy way to support our truly independent journalism
By registering, you will also enjoy limited access to Premium articles, exclusive newsletters, commenting, and virtual events with our leading journalists
Already have an account? sign in
Join our new commenting forum
Join thought-provoking conversations, follow other Independent readers and see their replies