Australian makes history as first woman to win round-the-world yacht race
Skipper Wendy Tuck who clinched overall victory on board Sanya Serenity Coast, followed closely by female British skipper Nikki Henderson on Visit Seattle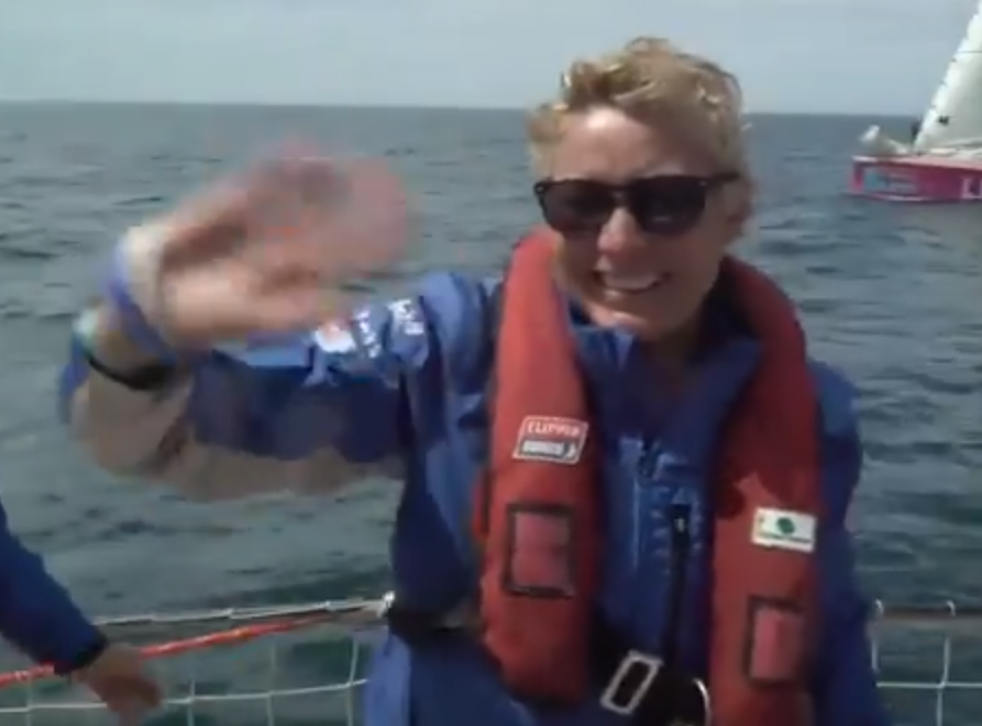 A female skipper at the helm of a Clipper Round The World yacht has sailed into the history books after becoming the first woman to win the race.
More than 11 months after leaving Liverpool's Albert Dock, a fleet of 11 Clipper Race vessels returned to the North West city having completed their full circumnavigation.
It was Australian sailor and skipper Wendy Tuck who clinched overall victory on board Sanya Serenity Coast, followed closely by female British skipper Nikki Henderson on Visit Seattle.
Co-founder of the Clipper Race and the first person to sail solo and non-stop around the world, Sir Robin Knox Johnston, said it was a "brilliant finish" to the Clipper 2017-2018 race.
Asked how momentous the win by a woman is, he said: "It is not just this race, it is any around-the-world race - it is the first time ever a female has won.
"It is bigger than people think. The fact we have first and second with both lady skippers is quite remarkable."
Asked what message it sends, he said it shows that it is a "level playing field", adding: "They got no favours because they were ladies.
"They had battles with extremely capable male sailors and they beat them. I think it says to any lady, any girl, you can do it if you want to."
The 70ft Clipper yachts were raced across the planet by 712 amateur sailors - led by professional skippers - in what is the 11th edition of the biennial race.
Split into eight legs, the first was from the UK to Punta del Este, Uruguay, which was the longest opening leg in the 21-year history of the race, at more than 6,400 nautical miles.
Across the total 40,000 nautical miles, the race also visited other cities around the world, including Seattle, Cape Town, Sanya and Qingdao.
The race officially ended on Saturday with a sprint finish up the River Mersey to the Royal Albert Dock, with throngs of spectators lining the waterside to welcome the fleet home.
With 53-year-old skipper Tuck finishing on 143 overall points, 25-year-old skipper Henderson, the daughter of Conservative MP Anne Milton, was hot on her heels with 139 points overall.
Register for free to continue reading
Registration is a free and easy way to support our truly independent journalism
By registering, you will also enjoy limited access to Premium articles, exclusive newsletters, commenting, and virtual events with our leading journalists
Already have an account? sign in
Register for free to continue reading
Registration is a free and easy way to support our truly independent journalism
By registering, you will also enjoy limited access to Premium articles, exclusive newsletters, commenting, and virtual events with our leading journalists
Already have an account? sign in
Join our new commenting forum
Join thought-provoking conversations, follow other Independent readers and see their replies