Diane Abbott: Bookmaker refuses to apologise after posting picture of darts fan in blackface dressed as Labour MP
Exclusive: 'We tweeted it and it has had an unprecedented response in terms of retweets and likes,' bookmaker says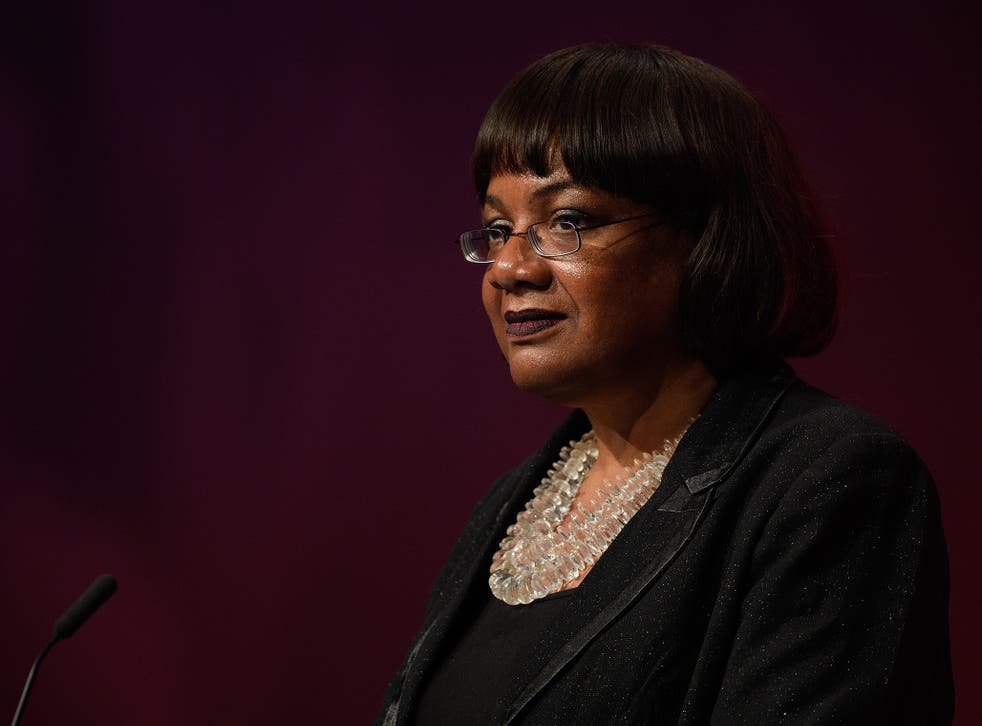 A bookmakers has defended posting a picture of a blacked-up darts fan dressed up as Shadow Home Secretary Diane Abbott, by claiming: "You're not going to please everybody all the time."
Star Sports Bookmakers shared a picture of a fan attending the PDC World Darts Championship at Alexandra Palace.
The fan, who has not been named, covered their face and hands in black make-up. They were also wearing a black wig and glasses.
"An early contender for best fancy dress costume at the #PDC #WorldDartsChampionships tonight at #AllyPally," a caption next to the tweet reads.
It quickly went viral, receiving thousands of retweets and likes, but was criticised by a number of users including Abbott's fellow Labour politician Stella Creasy.
"Wow, guess it says what you really think of your customers that you promote this," she wrote. "Hoping Alexandra Palace expect better about those using their beautiful venue, as bookies or punters."
The Independent has contacted Alexandra Palace for comment.
When contacted by The Independent, the bookmaker was unapologetic about sharing the picture and claimed the post's wide social reach justified the fallout.
"We were at Cheltenham yesterday and we were also at the darts and there were people taking pictures with guys in Batman outfits and Superman outfits, and also this guy in a Diane Abbott outfit," a spokesperson said.
"We tweeted it and it has had an unprecedented response in terms of retweets and likes.
"Ultimately you're not going to please everybody all the time. We have never had anything on our social media that has had such a positive response."
The bookmakers then courted further controversy when they replied to Ms Creasy: "This wasn't some guerrilla marketing stunt Stella; one of our team attended on a social night out. We thought it was a very impressive attempt at fancy dress and merely shared it with our followers.
"Please stop taking things so seriously."
Amnesty International research revealed that Ms Abbott was the victim of almost half the abuse directed at women MPs on Twitter during the 2017 election campaign.
She received 10 times more abuse than any other individual MP in the six weeks before the June vote.
UK news in pictures

Show all 50
Human rights researcher Azmina Dhrodia, who published the report, looked at almost a million tweets sent in the first half of the year. She found Black and Asian female MPs were sent 35 per cent more abusive messages than white MPs.
Speaking during a Westminster Hall debate on the intimidation and abuse of candidates in elections in July, Ms Abbott said she had received rape and death threats, and had been described as an "ugly fat black bitch" and a "n*****".
Ms Abbott told the debate: "We are talking about mindless abuse, and in my case the mindless abuse has been characteristically racist and sexist.
"And just to outline I've had death threats, I've had people tweeting that I should be hung, if 'they could find a tree big enough to take the fat bitch's weight'."