Grand Slam of Darts match between Gary Anderson and Wesley Harms descends into farce over farting accusations
Two-time world champion Anderson beat the Dutchman 10-2 on Friday night before being forced to deny leaving a 'fragrant smell' at the oche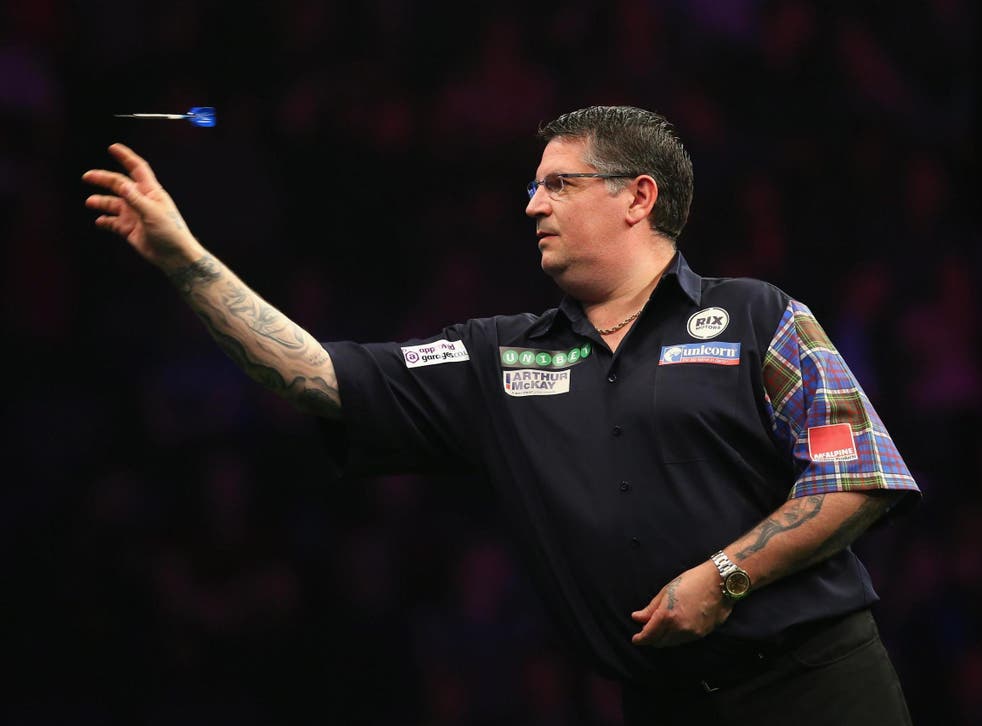 Gary Anderson and Wesley Harms both accused each other of breaking wind at the oche as the Grand Slam of Darts descended into farce.
Two-time world champion Anderson beat the Dutchman 10-2 in Wolverhampton on Friday night to progress to the quarter-finals before being forced to deny leaving a "fragrant smell" on stage.
"It'll take me two nights to lose this smell from my nose," Harms told Dutch TV station RTL7L.
However the world number four insists anything his opponent could smell had come "from the table side" at the Aldersley Leisure Village.
"If the boy thinks I've farted he's 1010% wrong. I swear on my children's lives that it was not my fault," he responded.
"I had a bad stomach once on stage before and admitted it. So I'm not going to lie about farting on stage.
"Every time I walked past there was a waft of rotten eggs so that's why I was thinking it was him.
"It was bad. It was a stink, then he started to play better and I thought he must have needed to get some wind out.
"If somebody has done that they need to see a doctor. Seemingly he says it was me but I would admit it."
Register for free to continue reading
Registration is a free and easy way to support our truly independent journalism
By registering, you will also enjoy limited access to Premium articles, exclusive newsletters, commenting, and virtual events with our leading journalists
Already have an account? sign in
Register for free to continue reading
Registration is a free and easy way to support our truly independent journalism
By registering, you will also enjoy limited access to Premium articles, exclusive newsletters, commenting, and virtual events with our leading journalists
Already have an account? sign in
Join our new commenting forum
Join thought-provoking conversations, follow other Independent readers and see their replies