PDC Darts will no longer use walk-on girls after pressure from broadcasters
Women have accompanied players onto the stage for some years - something which has been regularly criticised - and the PDC has decided to act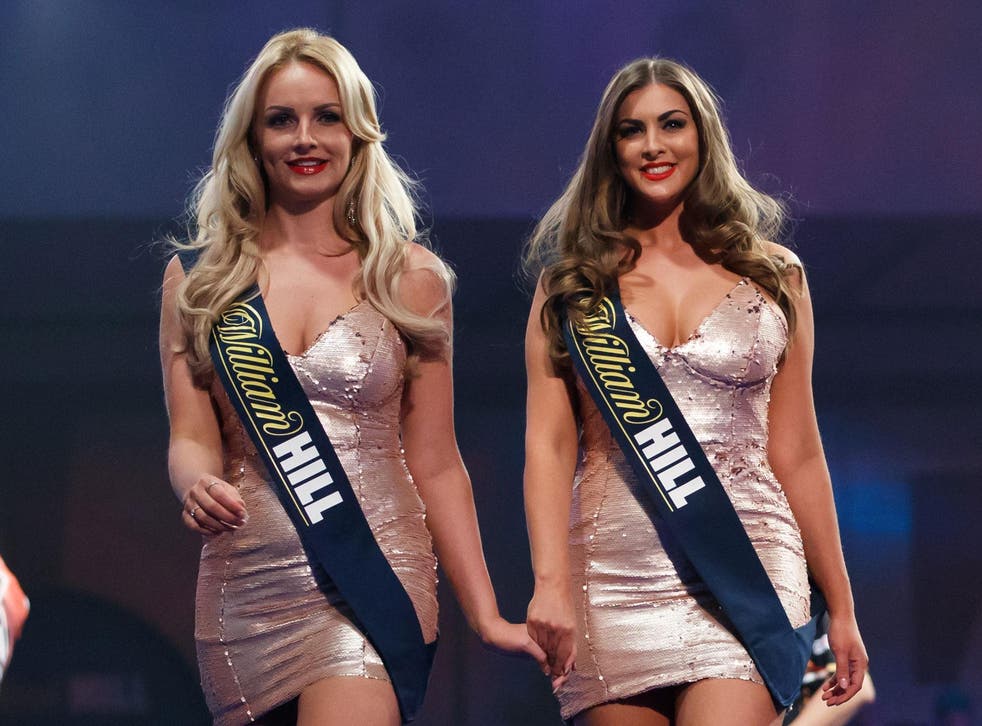 The PDC will no longer use walk-on girls after pressure from broadcasters and fans.
Women have accompanied players onto the stage for some years - something which has been regularly criticised - and the PDC has decided to act, starting at this weekend's Masters in Milton Keynes.
"We regularly review all aspects of our events and this move has been made following feedback from our host broadcasters," a spokesperson told the Press Association.
An ITV spokesperson added: "The decision was taken in consultation with ITV and we fully endorse this move."
Last year, world number one Michael van Gerwen predicted the move, saying in an interview with AD Sportwereld: "The PDC wants more people to see it as a sport. It does not interest me (walk-on girls). It is just a sport."
The move has triggered a petition to reinstate the girls. On Friday night it had over 3,000 signatures and was backed by former world champion Raymond van Barneveld. "I will really miss the girls !! For me they are a part of the darts," he wrote.
The PDC's move will likely increase pressure on other sports, such as boxing and F1, to review their use of ring and grid girls.
Join our new commenting forum
Join thought-provoking conversations, follow other Independent readers and see their replies