Iranian wrestler loses match on purpose to avoid facing Israeli in the next round
Ali Reza Karimi revealed that his managers ordered him to intentionally throw a bout so that he would not have to face an opponent from Israel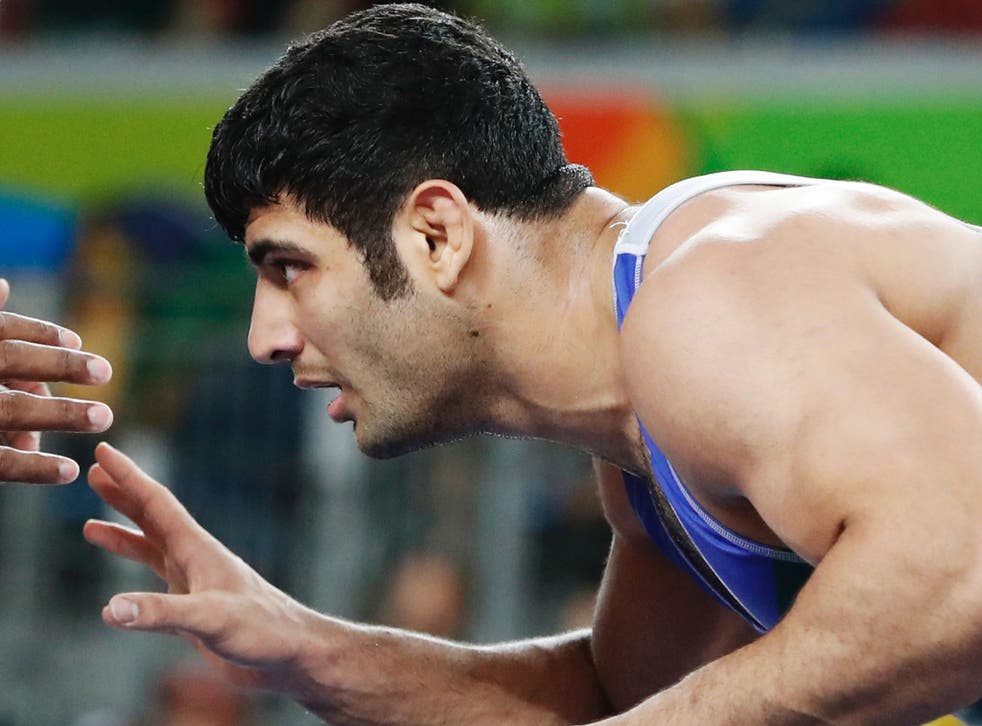 An Iranian wrestler intentionally lost a match at the Under-23 World Championship in Poland after his managers instructed him to do so that he would not have to face an Israeli opponent in the next round, he has claimed.
Ali Reza Karimi revealed the order came just one minute before the bout against Russia's Alikhan Zhabrailov began, and stemmed from the bad blood between the two nations that has spread to the sporting arena.
Karimi told the semi-official ISNA news agency late on Monday: "In a moment, my whole world seemed to come to an end."
Israel and Iran are bitter adversaries and Iranian athletes traditionally refrain from competing against Israelis. Iran's government usually rewards such behaviour, and a similar circumstance was seen at the Olympic Games in Rio de Janeiro last summer.
Karimi told ISNA that he was beating Zhabrailov when coaches told him to lose. "I tried hard for months to get the world gold medal," he said. "Achieving a world medal is the only happiness for any of us."
A statement from Iran's sport ministry praised Karimi for supporting "human values."
Iran has had a long-time policy of avoiding Israelis in athletic competitions, frequently at the expense of its own competitors. An Iranian swimmer refused to enter the same pool as an Israeli at the Beijing Olympics and in the 2004 Athens Games, an Iranian judoka refused to face an Israeli, resulting in his disqualification.
The last competition between Iranian and Israeli teams on the international level dates back to a wrestling match in 1983 in Kiev, Ukraine.
Occasionally, Iranian players who play for foreign teams have played Israeli teams. In August, Tehran criticised two Iranian football players who play for a Greek team for participating in a match against an Israeli team.
Iran does not recognise Israel, and supports anti-Israeli militant groups such as the Lebanese Hezbollah and the Palestinian Hamas.
Additional reporting by AP
Join our new commenting forum
Join thought-provoking conversations, follow other Independent readers and see their replies