Ireland captain Kathryn Mullan buoyant despite crushing defeat by Netherlands in Hockey World Cup final
Outsiders Ireland, the second lowest-ranked team in the competition, had enjoyed a remarkable run in the tournament, winning successive penalty shoot-outs against India and Spain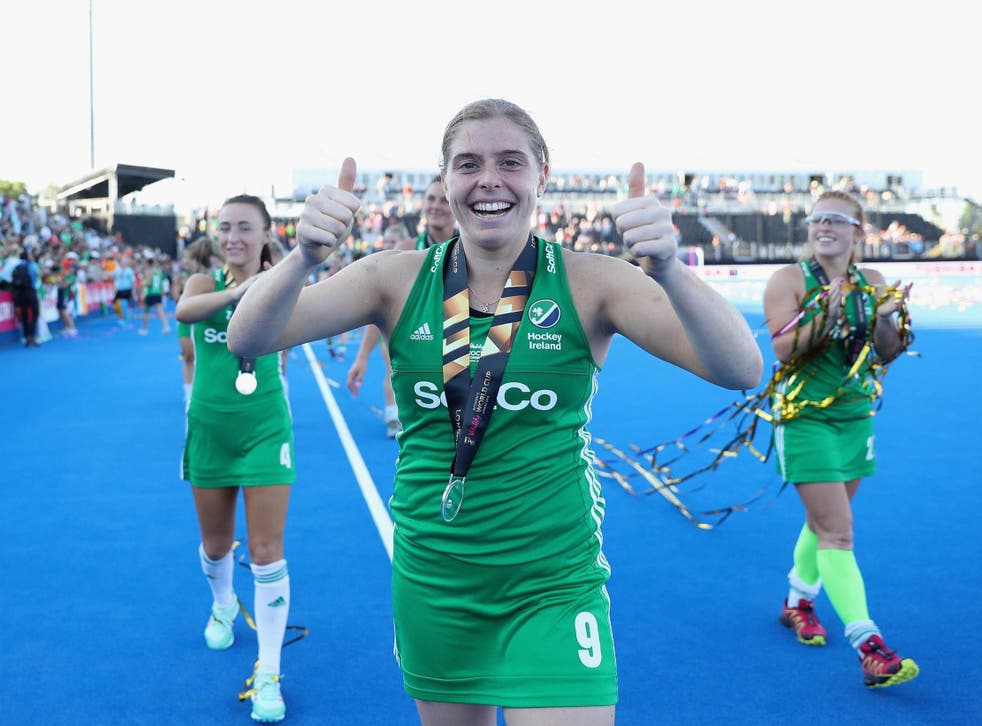 Ireland captain Kathryn Mullan believes her team "have put hockey on the map" in her home country following their silver medal at the World Cup. The Green Army, the second lowest ranked team in the tournament, upset the odds to reach the last two in London but were outclassed in Sunday's 6-0 loss to defending champions Holland.
Graham Shaw's side will receive a civic reception hosted by the Lord Mayor of Dublin on Monday evening in honour of their achievement.Ireland's previous best finish in the competition was 11th place in 1994, and Mullan feels the team have helped create a lasting legacy.
"We've been living in a bit of a bubble so I don't think we really realise what is going on at home so that's something really exciting to go back to," Mullan said. "I really think we've put hockey on the map and we've made a real difference.
"You always say at the start of each, you want to inspire the next generation and sometimes you don't really think about it but now I think we've definitely done that and it's more than we ever could have imagined. We wanted to come here and cause an upset, and flip me, we've caused an upset. All the girls have enjoyed every single second of it.
"It's stories like this, this is why we all play sport and it's amazing talking to people from other nations, literally everyone was behind us because we did something really, really special. I'm just so proud of the girls."
The free-scoring Dutch, who registered 29 goals in five matches to reach the final, retained the trophy won on home soil four years ago with ease and have now won the competition a record eight times. Goals from Lidewij Welten, Kelly Jonker, Kitty van Male, Malou Pheninckx, Marloes Keetels and Caia van Maasakker earned their emphatic win at the Lee Valley Hockey Stadium.
Dutch coach Alyson Annan said: "We played well, we did what we had to do and I'm just really proud of them. You always have to have respect for whoever you play against and if we were to go out there today and not play our game, we couldn't have had respect for our own game or Ireland's. You can't go out there and play half-hearted.
"The girls work really hard, the most difficult thing is to play simple hockey and our girls have done that throughout the tournament."
Earlier on Sunday, Spain beat Australia 3-1 in the bronze medal match.
Join our new commenting forum
Join thought-provoking conversations, follow other Independent readers and see their replies