Conor McGregor cancels UFC trilogy fight with Dustin Poirier over charity donation dispute
Poirier tweeted to suggest that McGregor had not followed through on his pledge to donate half a million dollars to his charity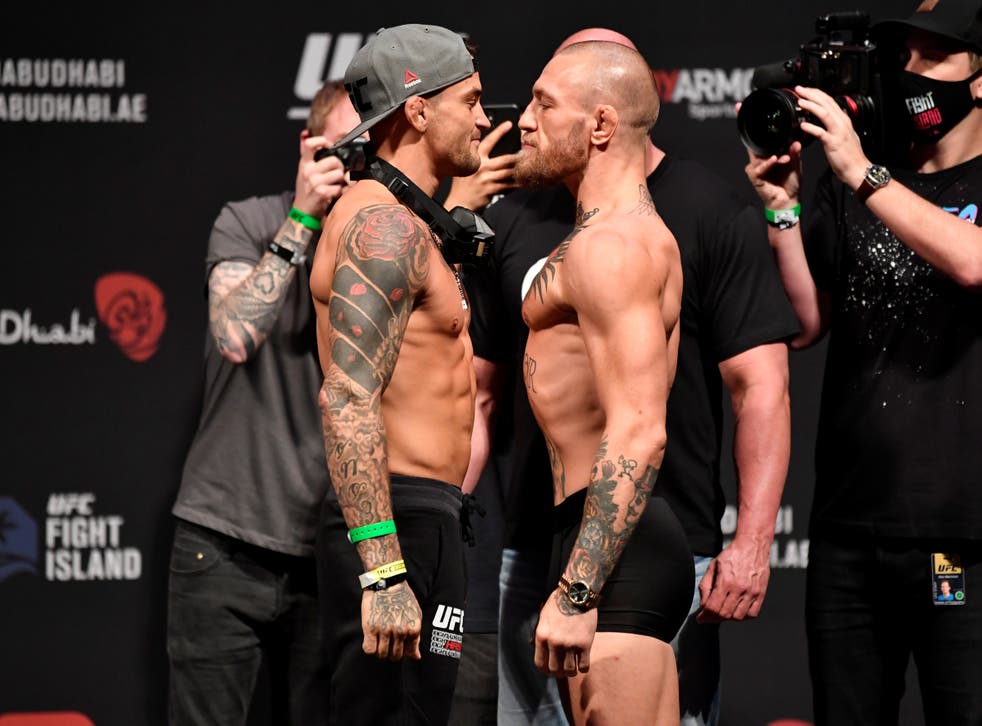 Conor McGregor has told Dustin Poirier their trilogy fight scheduled for the summer is off after an exchange of slurs on Twitter. 
Poirier beat McGregor at UFC 257 in January, and they were set to fight for a third time on 10 July after the pair claimed they had signed a contract. However, nothing was officially confirmed and now McGregor says he will find another opponent.
"The fight is off btw [by the way]. I'm going to fight someone else on the 10th," McGregor tweeted on Monday.
Poirier had accused McGregor of failing to deliver on his promise to donate to The Good Fight Foundation, with the UFC lightweights involved in a tense Twitter exchange.
In January Poirier knocked out former dual-weight champion McGregor in a bout at 155lbs, exacting revenge on the Irishman almost seven years after losing to 'Notorious' via first-round stoppage at featherweight.
Ahead of the pair's January main event, McGregor said he would donate $500,000 to The Good Fight Foundation, a charity set up by Poirier to help communities in need in his home state of Louisiana.
Poirier tweeted on Sunday, however, to suggest that McGregor had not followed through on his pledge.
McGregor claims he is still due to headline UFC 264, which set for Las Vegas. He has not won a bout since January 2020. 
Join our new commenting forum
Join thought-provoking conversations, follow other Independent readers and see their replies