Joao Carvalho death: Conor McGregor suggests fight could have been stopped earlier
MMA fighter Carvalho died following his fight in Dublin on Saturday night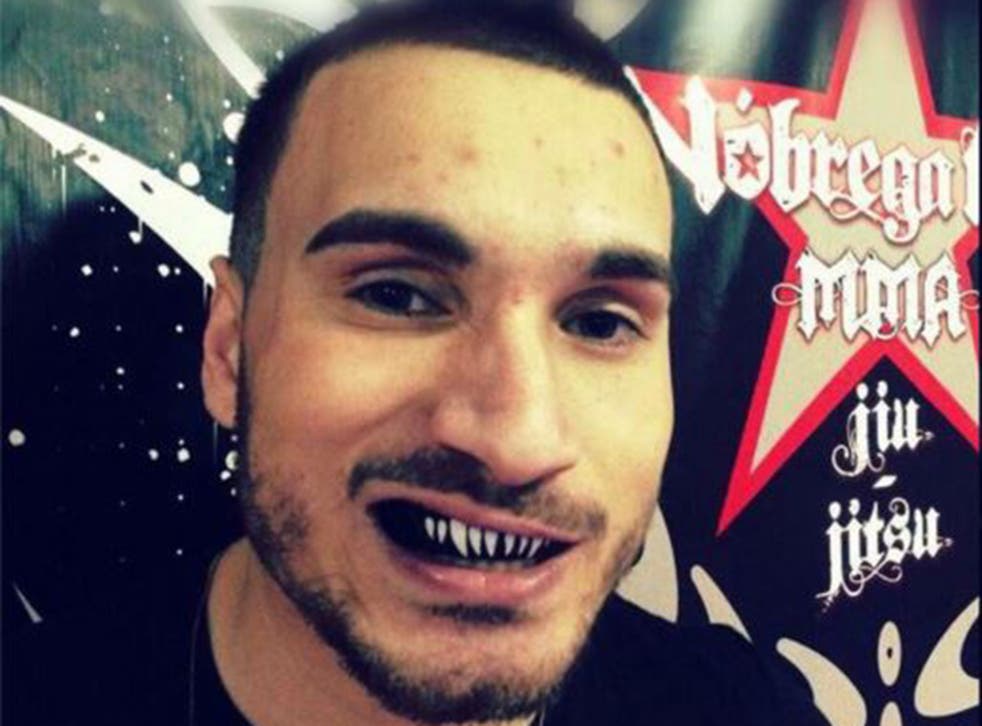 Conor McGregor has suggested the fight that led to the death of MMA fighter Joao Carvalho could have been stopped earlier by the referee.
It was announced today that the 28-year-old had died on Monday night after spending 48 hours in a critica Carvalho l condition due to the injuries suffered in his bout in Dublin.
Carvalho had competed on the card at the Total Extreme Fighting (TEF) event at the National Stadium in the Irish capital on Saturday, in which his fight with Irishman Charlie Ward was stopped by the referee in the third round.
Welterweight Carvalho was tended to immediately by medical personnel before being rushed to Beaumont Hospital.
Speaking after the fight, UFC featherweight champion McGregor said that the fight perhaps should have been halted earlier.
"My team-mate Charlie had a good win just there. Hell of a fight. Yer man [Carvalho] took some big shots," McGregor told MMAConnectTV. "Thought it could have been stopped a little earlier. I feel these referee's need to be on the ball a little bit."
Arguably the most recognisable face in UFC went on to say that the medical care received by Carvalho was first class.
"To see the way it's all progressed, the regulations and everything, all the medical staff and everything. It's proper now. To see this is great," said the Irishman.
Eventmed were at the National Stadium to respond to any medical issues that arose, with owner Katarzyna Michlic saying that full post-fight medical protocol was observed.
"The bout he was involved in was a three-round fight," explained Michlic to SevereMMA.com. "The first round was fought at a very fast pace, and at the end of it he was bleeding from the nose.
"The doctors checked him between each round and each time he gave a full response to them. He responded to each question. He was asked where he was, what round he was going in to and what day of the week it was, and all of his answers were perfect.
"When the referee stopped the fight in the third round, our team of doctors and medics looked after him as he was bleeding quite heavily from his nose. He was asked if he felt any pain or was suffering with any headaches directly after the fight, and he said he had no pain or headaches, but he did feel quite tired.
"It was explained to him that he had to visit the medical room that was set up in the venue and that he would have to go to the hospital afterwards, because the doctor recommended that he should have a CT scan after the fight. At this stage, the fighter was walking, talking and smiling. Everything seemed perfectly fine.
"After he walked back to the medical room the doctors did some tests backstage and there was nothing out of the ordinary about their results. They prepared the ambulance to take him to the hospital.
"Ten minutes later he started complaining that he was suffering from headaches. He felt a lot of nausea and he began to vomit. Five minutes later he was significantly worse so we got him into the ambulance and rang the hospital to let them know he was coming."
A statement by TEF's CEO Cesar Silva read: "We extend our most sincere condolences to the family of Joao Carvalho's and his team-mates in Team Nobrega. Our thoughts and prayers are with them. We'd also like to thank all sports fans for their concern and support.
"We will give whatever support we can to Joao's family. We have been in contact with his family and they have requested that we all understand their need for privacy at this difficult time."
Carvalho fought under the Nobrega team name, and they issued a statement of their own to say they were "deeply saddened and dismayed" after hearing of his death and passed on their condolences to his family.
The statement added that Carvalho was gaining recognition on both a "national and international level", having fought with the Nobrega team throughout his career.
Join our new commenting forum
Join thought-provoking conversations, follow other Independent readers and see their replies