UFC 206: Donald Cerrone surprised but committed to MMAAA
The UFC 206 open workouts took place in Toronto, Canada on Wednesday afternoon at the atmospheric Massey Hall theatre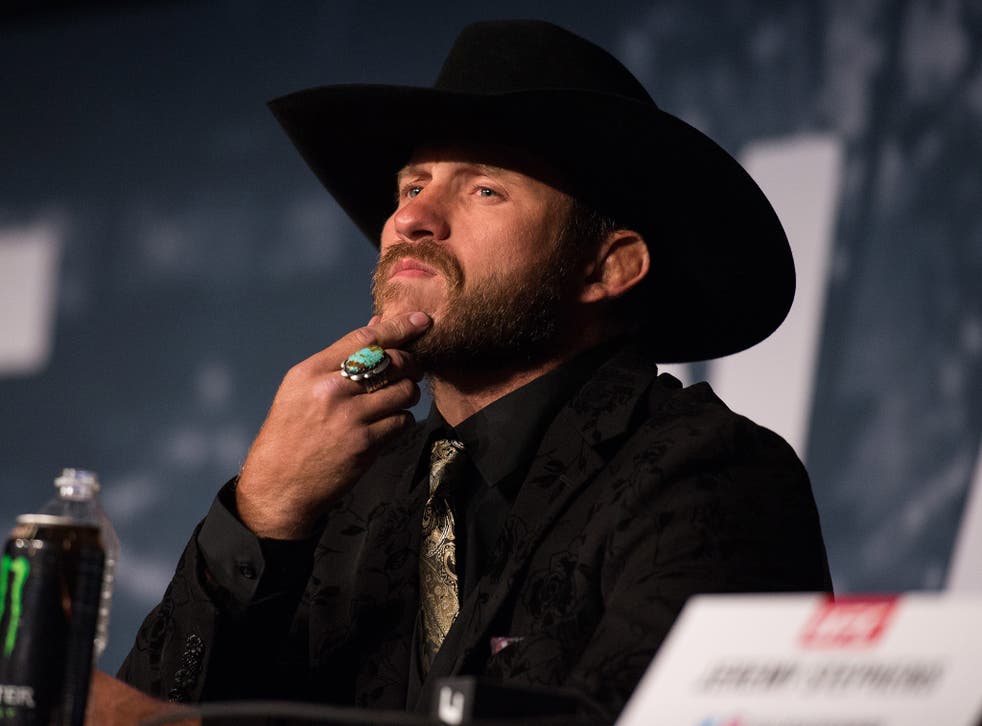 While most the fighters were allowed to focus on their task at hand on Saturday night, Donald 'Cowboy' Cerrone, one of the five men to be revealed as a board member of the newly established Mixed Martial Arts Athletes Association, had to field a number of questions related to the new group.
"As far as the Association goes man, Georges [St-Pierre] and Tim [Kennedy] called me and asked me to be part of it," Cerrone said. "I didn't know I was sitting on the board. That kind of took me by surprise, sitting there like, oh wow."
While most have welcomed the emergence of the MMAA, some have taken issue with the fact that Bjorn Rebney is acting as an advisor. During the scrum, Cerrone alluded to the fact he wasn't happy with all the members of the organization.
"There were a couple of people that were there that I don't plan on working with and being a part of, not mentioning any names," Cerrone said. "I was there mostly just, not saying I'm leading a board or I'm sitting on a board, but more voicing my opinion of what this sport needs."
Despite Cerrone being taken by surprise that he was sitting on the board, he said he would stand by his duties and continue to help the group achieve the things he believed most important.
"Moving forward, I'm still going to stand strong with those and say this is what I believe we need," Cerrone said. "I believe as a whole we need health care, we need some kind of pension for retirement.
"The UFC has been nothing but great to me. I can't complain, they give me what I want. And like Dana said, I called him and he helped me out. That's true, man. I was in a bind, he got the best lawyers you can pay, and saved my ass."
Cerrone then revealed that he'd been in contact with UFC President Dana White following the initial announcement. White had been on the UFC Unfiltered Podcast earlier this week and blasted Cerrone for his involvement, but he downplayed that there was any big rift between the two.
"I spoke to Dana [White] today on the phone," Cerrone said. "He's coming to town tomorrow, and we're going to go out to dinner and talk.
"There's a lot of things I think this sport needs, you know, retirement pension, health care, things I think we need."
When asked what words had been exchanged between the two so far, Cerrone wasn't giving much away.
"He said, listen kid, you can do anything you want," Cerrone said. "We have a good relationship him and I, and he's right I probably should have called him and said, "hey man, I'm going to do this," instead of getting back-handed in the face."
Join our new commenting forum
Join thought-provoking conversations, follow other Independent readers and see their replies