Anti-doping experts concerned at rise in number of amateur athletes turning to drugs to get ahead
Testers cannot keep pace with events due to limited resources that focus on professional competitors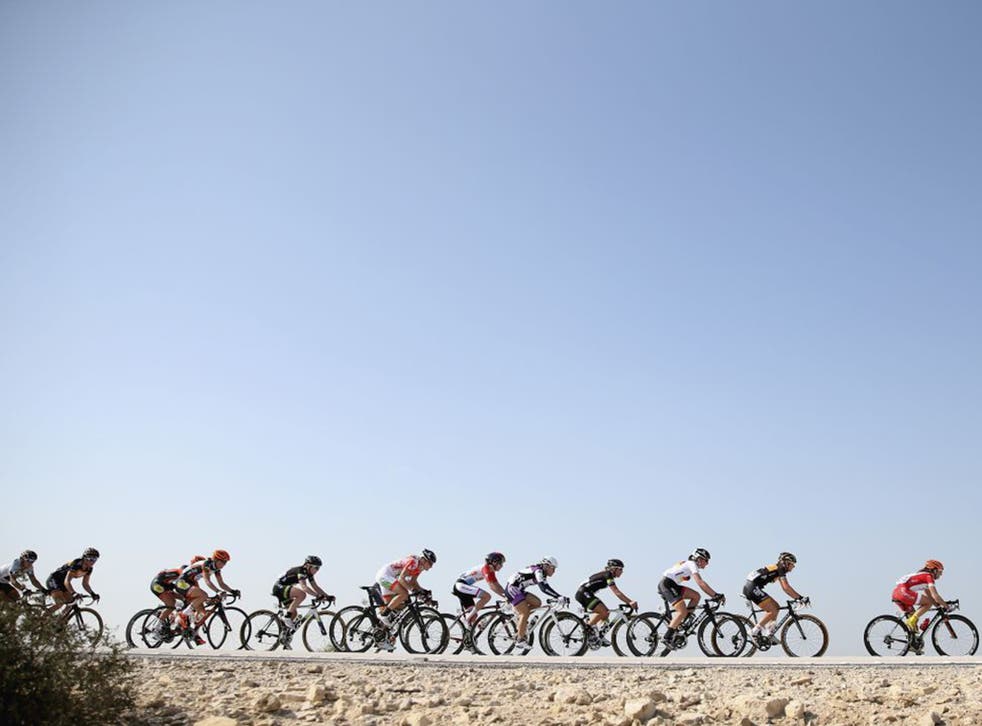 Anti-doping experts have voiced their concern that drugs cheats are going undetected in amateur sport because limited resources mean that the authorities' efforts are concentrated at the elite level.
The huge rise in amateur events in the UK, especially in cycling, has coincided with an increasing number of amateur athletes banned from competition, despite limited testing at lower levels. The former rugby coach for Surrey's U15s, a woman boxer, and a cyclist are among non-elite athletes recently banned for drugs violations.
The UK Anti-Doping (Ukad) carried out more than 5,000 tests last year. Its figures, just out, show there were 22 cases to answer, as more amateurs failed drugs tests. One cyclist, Jason White, who finished third in a 130km Eastern Road Race League event in September, was banned for two years after refusing to take part in a drugs test after the race.
Paul Dimeo, senior lecturer in sport at Stirling University, warned that amateur drug cheats mimicking the habits of professional cycling competitors such as Lance Armstrong are being tempted by the cheapness and ease of access to drugs over the internet.
"The conditions that led to [amateurs being caught] in the US are certainly emerging [here]," he wrote on the website The Conversation. "In parallel with the huge rise in cycling popularity in the US, cycling has risen to become the third most popular sport in the UK."
But the list of drug cheats on Ukad's website show the problem is widespread across many British sports at amateur level.
In August, the boxing coach Philip Tinklin, from Risca, South Wales, became the first person to be banned for life by the agency for supplying steroids to his daughter, Sophie, an amateur boxer who received a four-year ban. Tinklin was charged with three anti-doping rule violations after a Gwent Police investigation.
Lower-level rugby players dominate the list, with a growing number of teenagers being caught. Rising star Frankie Foster, 18, tested positive recently for clomiphene, a hormone used in fertility treatments, while playing for the University of Gloucestershire. He was banned until 2016.
Young players say they are coming under increasing pressure to add weight and bulk up. Sam Chalmers, 20, was banned for two years after failing a drugs test while training with Scotland U20s.
The most controversial sports autobiographies

Show all 10
Chalmers, the son of former Scotland and British Lions No 10 Craig Chalmers, took a prohibited substance after coaches told him to put on weight. He paid £27 online for a pack of Pro-SD; the manufacturer made no secret of the fact that it is an anabolic steroid.
Perhaps the most infamous drugs cheat of recent times is Clive Peters – handed an eight-year ban. He coached Surrey's U15 to U18 rugby union sides. Legal papers from last year's hearing show he spent almost £20,000 buying steroids from China, the US and Greece.
Dr Neil Chester, a sports scientist specialist at Liverpool John Moores University, said: "There's a lot of talk in the athletics press about doing more testing in road races, like fun runs, because generally you only test in IAAF events, which account for very few in the athletic calendar. There does appear to be an issue, but it's difficult to quantify.
"If athletes don't expect to be tested, then it's likely that they may be taking things for performance-enhancing purposes."
A Ukad spokeswoman said: "Steroid abuse is a concern for Ukad and we are seeing a worrying increase in its use by young people.
"Our focus in addressing such use must be where it impacts on competitive sport."
Register for free to continue reading
Registration is a free and easy way to support our truly independent journalism
By registering, you will also enjoy limited access to Premium articles, exclusive newsletters, commenting, and virtual events with our leading journalists
Already have an account? sign in
Register for free to continue reading
Registration is a free and easy way to support our truly independent journalism
By registering, you will also enjoy limited access to Premium articles, exclusive newsletters, commenting, and virtual events with our leading journalists
Already have an account? sign in