Book of the week: Alligator Blood by James Leighton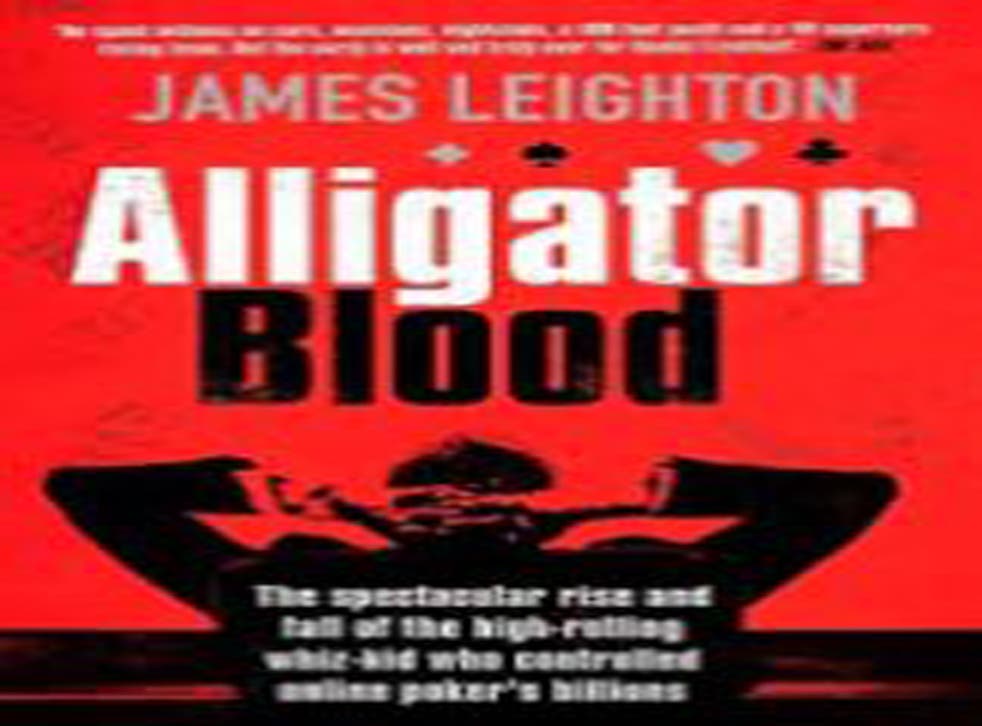 Is poker a sport? Well, like many of Great Britain's medal-winning disciplines at London 2012, it's done sitting down and there's a great deal of skill involved, so let's not quibble. Where it does differ, though, is that you can play it online for big money, which is where a teenaged Brisbane computer whizz named Daniel Tzvetkoff entered the picture.
Online gambling is a legal grey area in the US, but the demand is huge, especially for poker. The problem comes in processing the billions of dollars wagered via credit cards without falling foul of the authorities. This is where Tzvetkoff excelled, and soon he was raking in $3 million a week, living the champagne life in Las Vegas, buying yachts and investing in motor racing teams and nightclubs.
It couldn't last. By 2006, still in his 20s, he had been outmanoeuvred by a shady business partner, leaving him flat broke but owing millions, and with the FBI on his trail.
James Leighton has fashioned his material with great skill into a rip-roaring rollercoaster of a book, marshalling a large cast of characters and some necessarily complex technical detail while retaining an unerring grasp on the narrative thread. There are few heroes; even while portraying Tzvetkoff in a broadly sympathetic light, he doesn't gloss over the Aussie's staggeringly conspicuous consumption, and raises a quizzical eyebrow as to the exact source of the funds that maintain his and his family's current extremely comfortable existence.
Published in large-format paperback by Simon & Schuster, £14.99
Register for free to continue reading
Registration is a free and easy way to support our truly independent journalism
By registering, you will also enjoy limited access to Premium articles, exclusive newsletters, commenting, and virtual events with our leading journalists
Already have an account? sign in
Register for free to continue reading
Registration is a free and easy way to support our truly independent journalism
By registering, you will also enjoy limited access to Premium articles, exclusive newsletters, commenting, and virtual events with our leading journalists
Already have an account? sign in
Join our new commenting forum
Join thought-provoking conversations, follow other Independent readers and see their replies