Boxing: Carl Froch turns to Olympic psychologist for George Groves rematch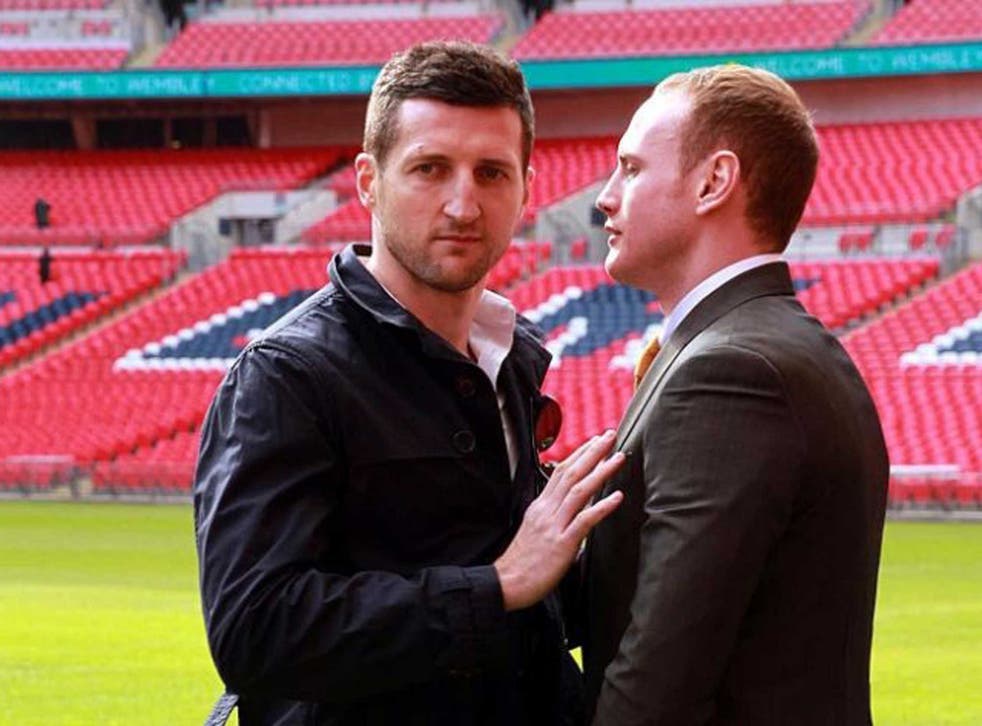 Carl Froch is to seek psychological help before his return world super-middleweight title fight with George Groves at an already sold-out Wembley Stadium on 31 May, a £20 million contest which he thinks could be determined by mind over matter.
The 36-year-old champion admits he lost the mind games in their fight four months ago, when he was floored, battered and trailed heavily on points before winning on a hugely controversial ninth-round intervention by British referee Howard Foster.
"Mentally I was not at the races," Froch said. "Physically I was in good shape but mentally I wasn't doing what I needed to do, I had let that idiot boy get under my skin."
Underdog Groves had "wound up" Froch by impudently pricking his renowned ego at every turn. He will consult the sports psychologist who assists Team GB's Olympic squad who, like him, are coached by Robert McCracken.
"Rob thinks it a good idea so I'm certainly going to have a chat with him," he says. "There are questions to be answered about why I let Groves get inside my head. I am so annoyed with myself for letting it happen because I studied sports psychology as part of my sports science degree at uni.
"He did a good job on me because when I got into the ring after listening to his rubbish, all I wanted to do was punch his face in instead of boxing him. I'm not going to let it happen again."
This blockbuster return, ordered in a rare judgement by the US-based International Boxing Federation after Groves successfully appealed, has created a post-war record, the initial allocation of 60,000 tickets (from £30 seats in the Wembley gods to £1,500 ringside VIP packages) going within an hour and being three times over-subscribed.
The findings of the IBF's appeal panel make uncomfortable reading for the British Boxing Board of Control and the much-respected referee. Criticised for "inappropriate conduct", the Yorkshireman Foster has since resigned from officiating in IBF bouts.
We can reveal that the full IBF judgement reads: "The panel felt that in the ninth round Groves should have been allowed to continue as he did not appear to be seriously hurt and was counter-punching and attempting to move the action away from the ropes at the time of the stoppage.
"In addition, the referee waved off the fight from behind Groves instead of in front of him and did not look into his eyes. Groves showed no signs of being hurt after the stoppage. The panel felt it was an improper stoppage... it has been determined that there was inappropriate conduct by the referee that affected the outcome of the fight."
Groves maintains it was a "stonewall robbery," adding: "I'd like Howard [Foster] to tell me whether he made a mistake. I don't know if it was sinister or not. Maybe he got drawn into the hype and just had a bad night."
Join our new commenting forum
Join thought-provoking conversations, follow other Independent readers and see their replies