Boxing: Ken Norton, heavyweight icon who 'beat' Muhammad Ali three times
Series of epic fights with The Greatest went to split decisions – and he reckons he won them all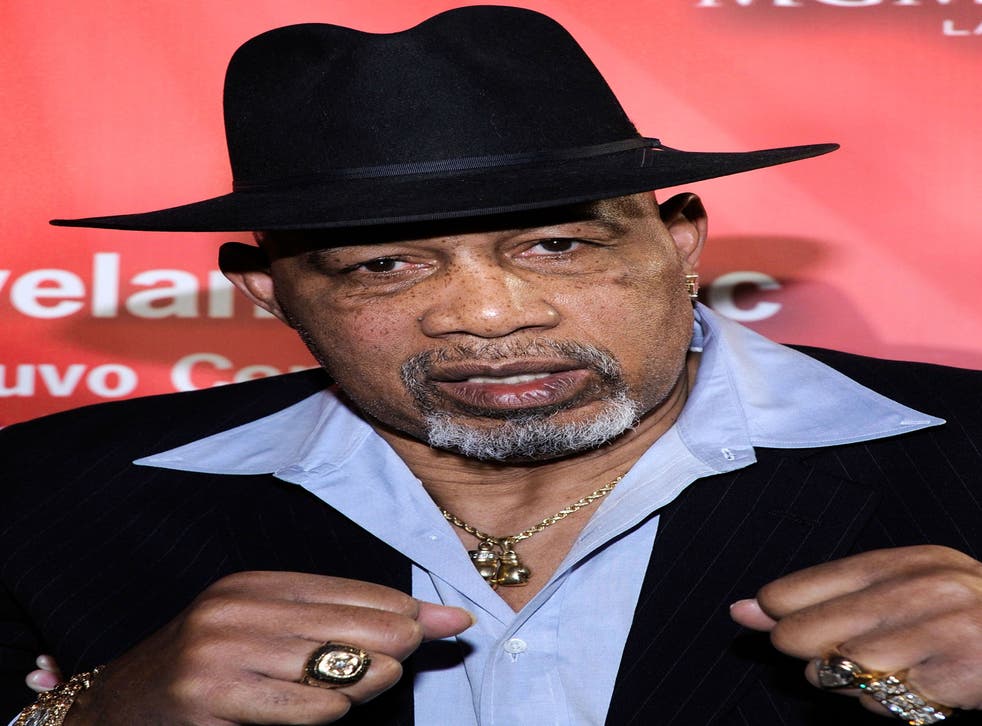 Ken Norton was convinced that he won all three of his fights against Muhammad Ali in the Seventies when the Marine veteran and screen actor was the fourth member of boxing's finest quartet of heavyweights.
Norton, who died on Wednesday in Arizona aged 70 after a long illness, sparred hundreds of rounds with Joe Frazier, met George Foreman for the world title and shared the spoils 2-1 in Ali's favour in their trilogy of fights, which were decided by slender margins like the truly great bouts.
The first was for the North American Boxing Federation title in San Diego in 1973, which took place just seven weeks after Foreman had won the world title from Frazier.
It was a routine fight for Ali to keep him busy before a contest with Foreman could be agreed. However, in the last round Norton, who in his previous fight had been paid just $300, continued to push Ali back with big jabs and clubbing shots to the body. A split decision denied Ali – whose jaw was later revealed to be broken – his belt by one and two rounds. One judge went for Ali, who had not prepared, by one round.
They were back in the ring six months later for the same belt and after a repeat of the hostilities over 12 rounds it was down to another split decision. Ali won by one and two rounds and once again the contrasting vote was by one round, this time in Norton's favour.
Ali had taken the rematch very seriously and for good reason. "My guy had to win the second fight," insisted Angelo Dundee, Ali's trainer, who only ever called his boxer "my guy".
"If he had lost it would have been all over. Forget it. We knew that going in." A defeat would have been the third since Ali had ended his exile two years earlier and there were many in the boxing business prepared to gleefully dismiss him.
The following year it was Norton who somehow got a world-title fight with Foreman; it was an ugly night in Caracas with Norton down three times and beaten in five minutes. A few months later in 1974 Ali went to Zaire and knocked out Foreman. "I softened him up," Norton told me in 2000.
Norton had to wait two years for his world-title fight with Ali, keeping busy with knockouts and Hollywood films. The third contest was in August 1976 at Yankee Stadium, New York, and once again Norton walked through Ali's feints, punches and moves to build a big early lead; it was close going into the 15th and final round.
"It was all down to the last round," recalled the referee, Arthur Mercante. "I went to Ali's corner and Dundee was screaming at him to fight like hell. I went to Norton's corner and they were telling him he had the fight won and to just move." The advice, as Norton acknowledged, cost him the title. It was a tight unanimous decision for Ali but had Norton won the 15th he would have been crowned champion on a split decision.
"Ali and his people tried to call me awkward," said Norton. "It makes me sound like I didn't know what I was doing. I was more than that and I just had the style, with the jab, to beat Ali. It's that simple." The pair became great friends in retirement.
In 1977 Norton won a split decision over 15 rounds against Jimmy Young, who a few months earlier had beaten Foreman into retirement. The fight with Young was an eliminator for the WBC title but when Leon Spinks signed for an Ali rematch, instead of fighting Norton, the title was given to Norton.
In his first real fight as champion he lost yet another split decision over 15 rounds to Larry Holmes in a fight that many consider a classic. Norton was part of an iconic generation of truly great heavyweights.
Register for free to continue reading
Registration is a free and easy way to support our truly independent journalism
By registering, you will also enjoy limited access to Premium articles, exclusive newsletters, commenting, and virtual events with our leading journalists
Already have an account? sign in
Register for free to continue reading
Registration is a free and easy way to support our truly independent journalism
By registering, you will also enjoy limited access to Premium articles, exclusive newsletters, commenting, and virtual events with our leading journalists
Already have an account? sign in
Join our new commenting forum
Join thought-provoking conversations, follow other Independent readers and see their replies