Cycling: Former editor - It was a cover-up – and I was part of it
Ex-Cycling Weekly head says doping was an 'open secret' and regrets not trying to expose it
Ally McKay
Friday 12 October 2012 23:21 Comments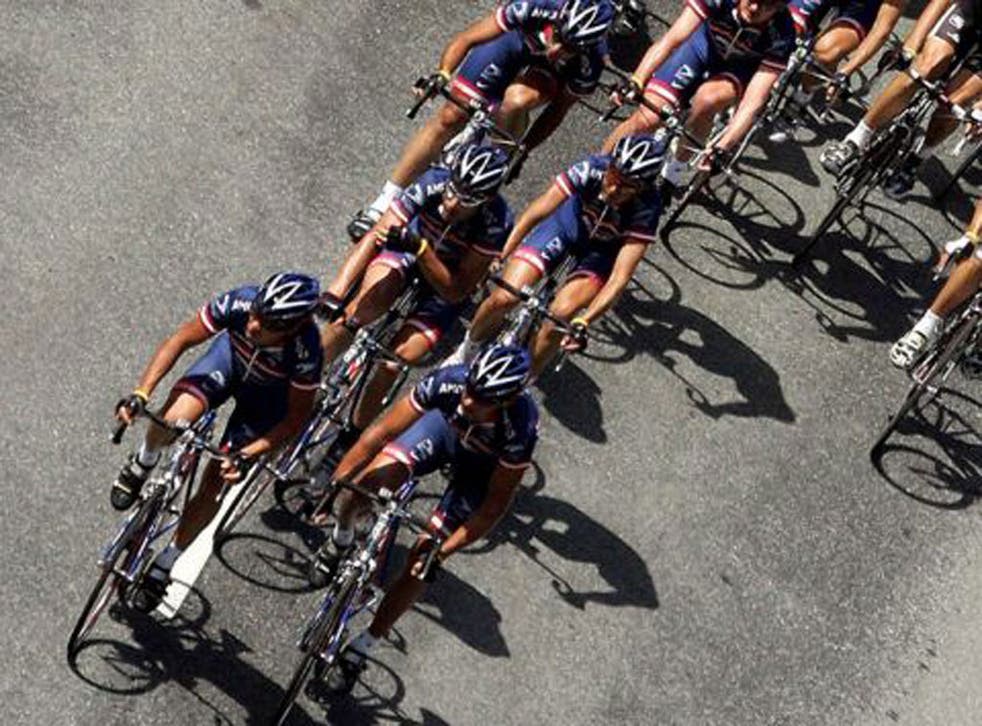 The former editor of Cycling Weekly has spoken of his shame at not doing more to expose the culture of doping at Lance Armstrong's US Postal team, which he described as an "open secret" in the sport.
Andrew Sutcliffe, who edited the prestigious title from 1991 to 1998 and worked in cycling journalism until 2002 – the height of Armstrong's reign – said he regretted "100 per cent" not using his position of influence to clean up the sport and suggested that many other prominent people in the sport knew what was going on but did not act on the information.
"The use of drugs in cycling has been a well-known open secret for decades and decades and decades," Sutcliffe told BBC Radio 4.
"There was not that much of a hiding of this situation because in a sense why would you hide things if there is a cover-up going on? Because you don't particularly have to hide things because if somebody sees something they are not going to write about it." He added: "I've been very surprised by some of the reactions of people saying they don't know.
"I cannot believe that as editor of Cycling Weekly and then editor-in-chief of the main cycling magazines in the UK that I was the only one who had any insight into this – it seems incredibly unlikely."
Asked why he did not do more, Sutcliffe said that he had been warned bluntly by riders and race officials not to intervene.
"I had been taken aside by a number of riders and race organisers in the UK and abroad and had it explained to me in the clichéd words of one syllable why it was not in my interests to report certain things," he said. "In the sharing of that information you were told how it worked, how dope tests could be got around, who was complicit in this sort of cover-up. And I think that cover-up went on and perhaps to some extent is still going on."
He also said the fear of legal action by Armstrong's lawyers dissuaded him from revealing what he knew, and he paid tribute to those who did try to expose the doping culture of the American team.
"A number of people I think should be name-checked – particularly Paul Kimmage [who is currently being sued for defamation by cycling's governing body, the UCI] and The Sunday Times' David Walsh, but then also Emma Riley, who was Lance's masseuse. They did try to do this and felt the full force of Lance's lawyers and lost.
"So the idea of the rest of us doing our jobs, knowing this was going on, the idea of some small cycling journalist thinking they'll go up against Lance Armstrong when News International [the owner of The Sunday Times] had lost became very unlikely."
Asked if he had any regrets about not speaking up sooner, Sutcliffe said: "100 per cent. I thought long and hard about doing this interview [with Radio 4] and I suppose it's an element of a mea culpa on my behalf. And if other people won't admit it, it's a mea culpa on their behalf."
Register for free to continue reading
Registration is a free and easy way to support our truly independent journalism
By registering, you will also enjoy limited access to Premium articles, exclusive newsletters, commenting, and virtual events with our leading journalists
Already have an account? sign in
Join our new commenting forum
Join thought-provoking conversations, follow other Independent readers and see their replies