How Ridiculous set new World Record for longest basketball shot after hitting from 126.5m
The shot went in from the top of a dam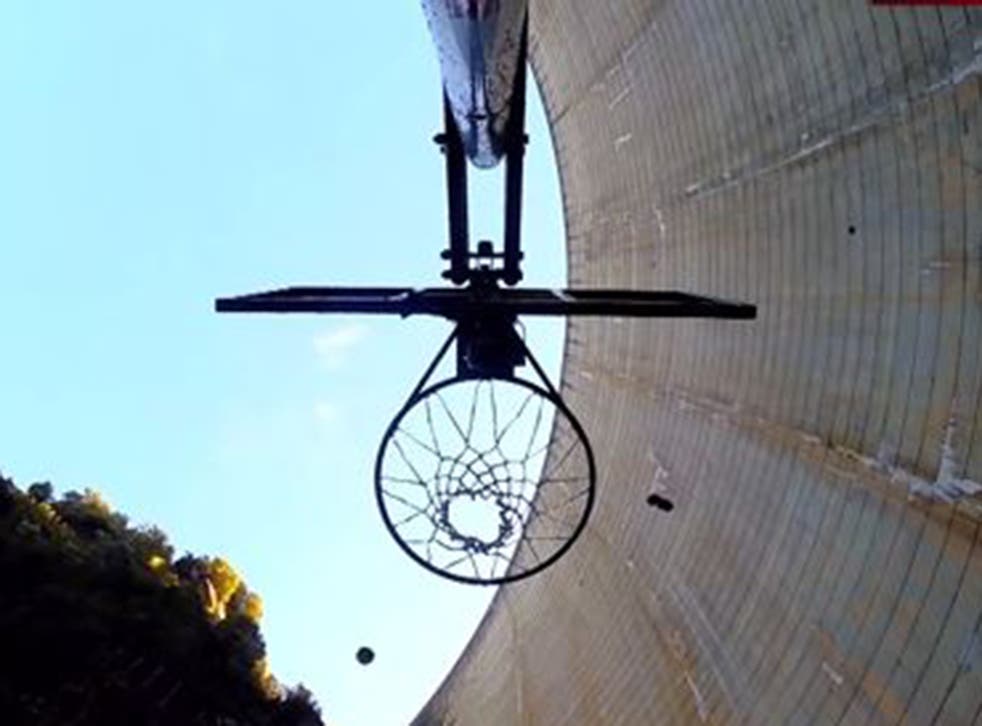 A group of YouTubers, known as 'How Ridiculous' made an incredible world record basketball shot from Tasmania's Gordon Dam.
Team member, Brett Stanford, already held the Guinness World Record for longest basketball shot after hitting the back of the net from the EuroMast tower in the Netherlands at 91m in 2013.
This time they took it even further, with Stanford attempting the shot from a whopping 126.5m (415ft).
Heavy rain fall and strong winds failed to dampen the group's motivation.
The impressive feat was finally achieved after many failed attempts over the course of three days.
Register for free to continue reading
Registration is a free and easy way to support our truly independent journalism
By registering, you will also enjoy limited access to Premium articles, exclusive newsletters, commenting, and virtual events with our leading journalists
Already have an account? sign in
Register for free to continue reading
Registration is a free and easy way to support our truly independent journalism
By registering, you will also enjoy limited access to Premium articles, exclusive newsletters, commenting, and virtual events with our leading journalists
Already have an account? sign in
Join our new commenting forum
Join thought-provoking conversations, follow other Independent readers and see their replies