Inside Lines: Cooks in a stew as 2012 selection rows boil over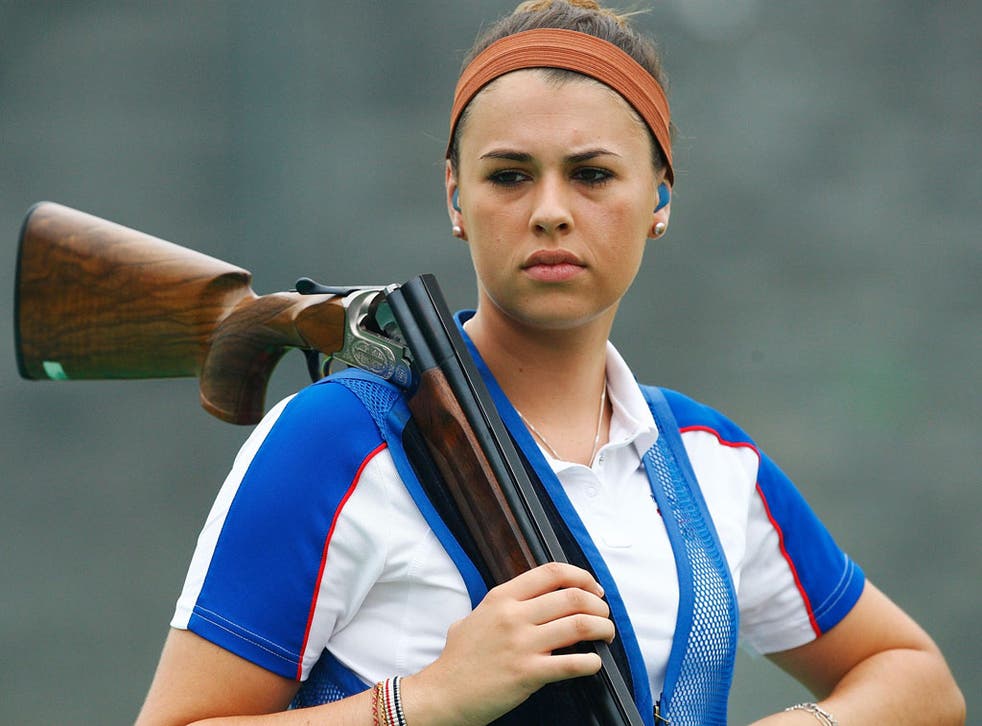 Aaron Cook is going to law and now two crack Army marksmen are going to war after being left out of the London Olympics. And more selection storms are on the way as the British Olympic Association prepare themselves for protests when GB's athletics team is announced on 3 July.
The anticipated inclusion of Plastic Brits will be the signal for m'learned friends to have a track-and-field day, with more QCs than PBs. One of them, Michael Beloff, who persuaded an arbitration panel to overturn a ban on Britain's rhythmic gymnasts, is already representing taekwondo's champion Cook in the legal battle over his exclusion in favour of a lower-ranked rival. And two Army pistol shooters, Morgan Cook (no relation) and Ian Jack, will have a petition presented on their behalf to the defence secretary after being left out of the British team despite having shot the Olympic qualifying mark, leaving home quota places unfilled.
They claim a case of unfriendly firing in a sport engulfed by controversies, among them the choice of trap shooter Charlotte Kerwood over the in-form Abbey Burton, and another oddity in the pistol event, with a yet another available place left empty alongside Georgina Geike, though both Julia Lydall and Vicky Mullin are deemed worthy contenders. And what is it with Games selectors and the name Cook? There is sabre rattling in fencing, with claims by Scotland's Keith Cook that he has had an appeal against his omission blocked by the governing body. With other wrangles in diving and judo, it is no surprise the BOA say selection policies will be reviewed for future games. "Selection is emotive and you must have a process that everyone agrees to," says director of performance Sir Clive Woodward. It remains a case of too many Cooks.
When Denis menaced
Hugh Robertson rightly says it is not a sports minister's job to interfere with Olympic selection – though one suspects that as an ex-Army major he might be up in arms over the case of the military marksmen. But it was not ever thus. The former GB boxing coach Kevin Hickey reminds us that back in 1984 he named Clinton McKenzie at light-welterweight on his list to selectors for the Los Angeles Olympics. When this was returned to him it had been replaced by a different name. A fuming Hickey, who threatened to quit, happened to mention it to the then sports minister, the peerless Denis Howell. Two hours later he heard that McKenzie had been re-instated after Howell "had a word". McKenzie, later a British pro champion and the brother of triple world champion Duke, went on to acquit himself well before being gamely outpointed by one Sugar Ray Leonard.
Is Coe gloving up?
While it is unlikely to produce an unscheduled punch-up of Chisora-Haye proportions, Wednesday's AGM of the British Boxing Board of Control in Solihull threatens to be a lively affair. We hear several disaffected licence-holders will question the role of president/chairman Charles Giles and his handling – or apparent lack of it – of the inquiry into the conduct of the now-suspended Dereck Chisora, subsequently defiantly and contentiously paired with David Haye at West Ham on 14 July, as well as the general stewardship of the beleaguered Board. Some would like to see a more prestigious figurehead, and the name of boxing buff Lord Coe, available after 2012, is firmly in the ring.
Wrong gong for Downes
Yesterday's award of the revived lower-grade BEM (British Empire Medal) to Britain's oldest surviving world boxing champion, 76-year-old Terry Downes, seems more a sop than an honour. Surely he is worth at least an MBE, the gong usually given to world and Olympic champions? Has someone on the honours committee got dyslexia?
Register for free to continue reading
Registration is a free and easy way to support our truly independent journalism
By registering, you will also enjoy limited access to Premium articles, exclusive newsletters, commenting, and virtual events with our leading journalists
Already have an account? sign in
Register for free to continue reading
Registration is a free and easy way to support our truly independent journalism
By registering, you will also enjoy limited access to Premium articles, exclusive newsletters, commenting, and virtual events with our leading journalists
Already have an account? sign in
Join our new commenting forum
Join thought-provoking conversations, follow other Independent readers and see their replies