Inside Lines: FA suffering drink problem as Cup sponsorship dries up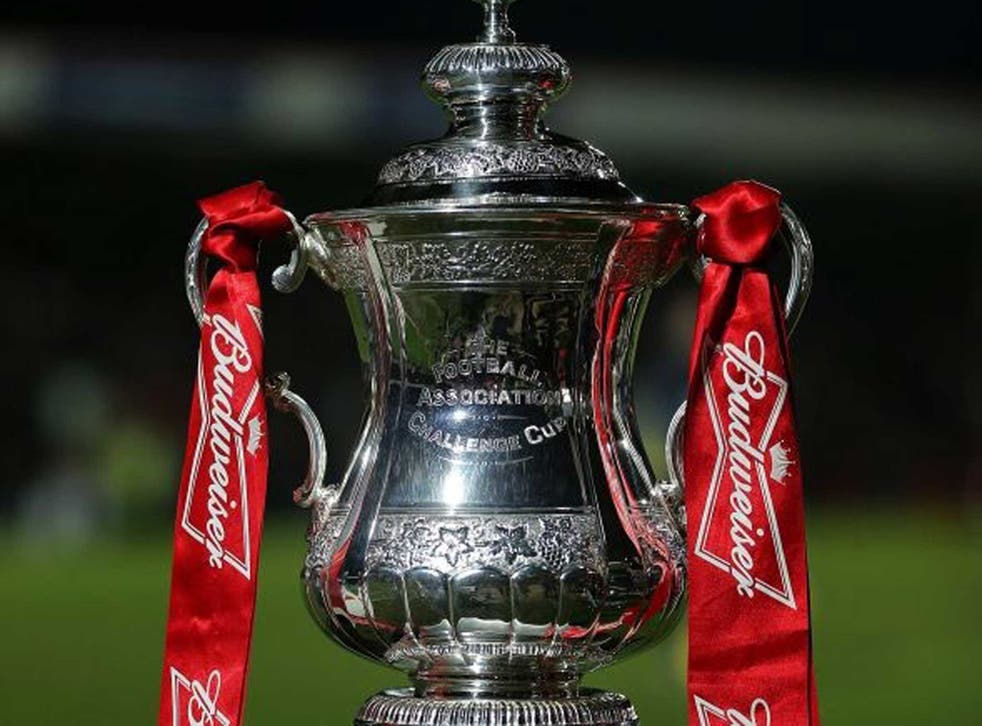 The FA Cup, football's oldest competition, is struggling to find sponsorship following the decision by current backers Budweiser not to renew the £9 million-a-year deal which ends this season.
So far the search for a replacement has been unproductive despite overtures to several major companies in Britain, the US, Asia and Africa, including brewing giants like America's Budweiser, who are now concentrating on their World Cup involvement. Lager brand Singha are the latest to have been involved in talks, but they already have sponsorship commitments with Manchester United and Chelsea.
The Football Association remain confident new sponsors will be in place before the start of next season, when coverage of the 142-year-old competition switches from ITV to BBC and BT on a four-year deal, but a senior independent sports marketing source warns: "The trouble is the FA Cup has lost much of its allure and prospective sponsors may feel that, unlike the Barclays Premier League, there is insufficient direct media identification."
Ironically, the future of that sponsorship is itself in doubt, with the jobs-shedding banking corporation likely to end their £40m-a- year football investment in 2016. Barclays, sponsors of the Premier League since 2004, are also pulling out of underwriting London's "Boris bikes" hire scheme.
Klitschko keen on Rio
Ukrainian Wladimir Klitschko, the current world heavyweight champion who won super-heavyweight gold at the 1996 Olympics, may be given an astonishing opportunity to repeat it at Rio 2016.
Last year, international governing body AIBA announced that professional boxers would be allowed to compete in the Olympic Games under certain conditions, and they have now raised the age limit from 36 to 40.
The 38-year-old Klitschko has previously declared his interest in competing again in the Olympics, though it was thought the Ukrainanian Boxing Federation would not endorse such a controversial move. However, they have now said they would not rule it out.
While the new Olympic regulations prohibit pro boxers with more than 20 bouts' experience, AIBA have strongly intimated that exceptions might be made for "superstar fighters". Presumably this includes not only Klitschko but Floyd Mayweather Jnr and Manny Pacquiao, who would be tremendous TV attractions.
Klitschko himself says: "I already have an Olympic gold medal and it would be fantastic to get another 20 years later. I'd like to think that in two years' time I will still have enough health and motivation to perform in the Olympics. It was while watching the Games in London that I decided this would be my dream."
In order to qualify for Rio, Klitschko, who holds the WBA, WBO and IBF titles – the WBC version recently vacated by elder brother Vitali was being contested by American Chris Arreola and Canadian Bermane Stiverne in Los Angeles last night – would have to take part in AIBA's Pro Boxing tournament before the Games. Meantime, "Dr Steelhammer" PhD is concentrating on helping his brother fight for Ukraine in their homeland's ongoing political struggle, insisting: "Ukraine must stay as it is and not fall apart."
An Olympian task in itself.
Sparkes in flaming row
Sport's very own Iron Lady, Liz Nicholl, will vigorously defend the "no compromise" policy of funding body UK Sport, where she is chief executive, at a forum in Whitehall this week. On the same panel is David Sparkes, the aptly named fiery boss of British Swimming, currently fuming at the cuts which see synchronised swimming, in particular, deprived of Lottery cash for the run-up to Rio. Sparkes says if their appeal fails it could be curtains for the sport at elite level here. Synch or swim, then.
Register for free to continue reading
Registration is a free and easy way to support our truly independent journalism
By registering, you will also enjoy limited access to Premium articles, exclusive newsletters, commenting, and virtual events with our leading journalists
Already have an account? sign in
Register for free to continue reading
Registration is a free and easy way to support our truly independent journalism
By registering, you will also enjoy limited access to Premium articles, exclusive newsletters, commenting, and virtual events with our leading journalists
Already have an account? sign in
Join our new commenting forum
Join thought-provoking conversations, follow other Independent readers and see their replies