Inside Lines: Moynihan on the ropes in battle to knock out the drugs cheats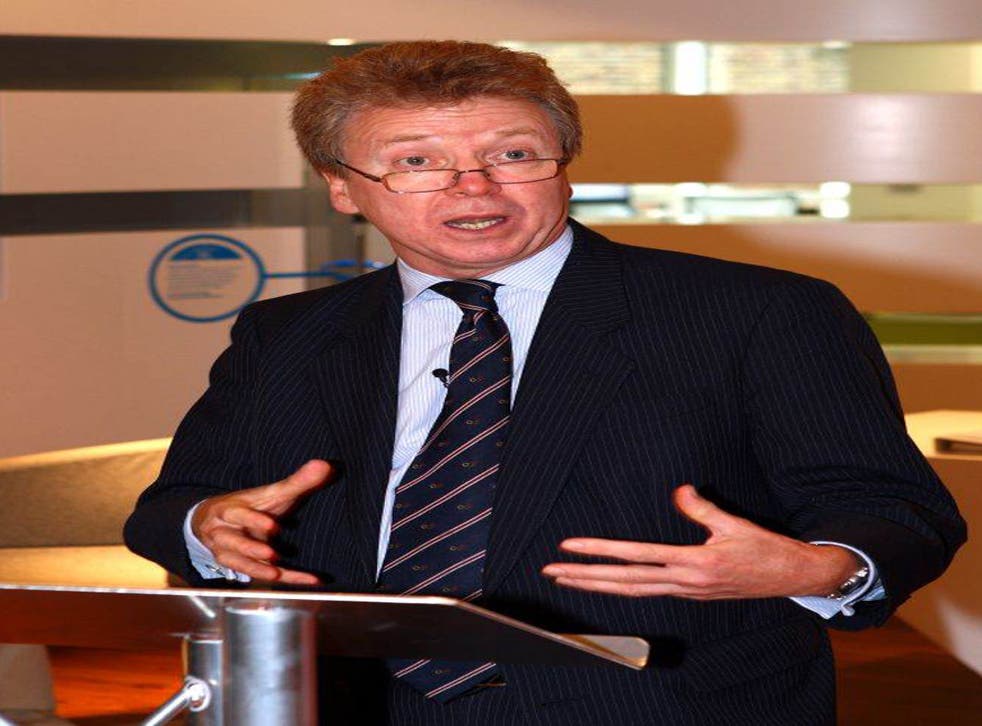 Colin Moynihan was useful enough at fisticuffs to have won a boxing blue at Oxford, but the bantamweight biffer is risking another bloody nose by going into battle this weekend over the British Olympic Association's lifetime ban for drugs cheats.
The World Anti-Doping Agency (Wada) will decide at their meeting in Montreal today whether the BOA, which Moynihan chairs, contravene their code by refusing athletes such as Dwain Chambers, who have served drugs suspensions, from ever appearing in a GB vest at future Olympics. If, as expected, Wada, deemed "toothless" by Lord M, rule against them, he will take the case to the Court of Arbitration for Sport in Switzerland.
As Chambers has also threatened to do likewise, it seems Moynihan intends to get his retaliation in first. But CAS have a history of finding in favour of the individual appellant against governing authorities, as they did, ominously, in the case of the American athlete LeShawn Merritt, who successfully fought a similar Olympics ban.
The one body who should be publicly supporting Moynihan is UK Anti-Doping, but shamefully there hasn't been a peep from the taxpayer-funded organisation so far. Their silence is far from performance-enhancing.
Tanni's plea
One influential member of the sporting elite who backs Lord Moynihan's fight to preserve the BOA life ban is another fellow peer, Baroness Tanni Grey-Thompson.
Britain's greatest-ever Paralympian, who led a UK Sport review into anti-doping, says he has her wholehearted support: "If anyone serves a doping ban they should not be allowed to compete in the Olympics. It is something we must stand firm on."
Dame Tanni, a lifelong Labour supporter, is also concerned about what she feels is a growing and disturbing antipathy towards the disabled.
"There has been a massive increase in hate crimes towards disabled people. There seems to be a feeling that many are just work-shy welfare scroungers, happy to live on benefits, which is quite wrong. My hope is that the Paralympics will change people's perceptions, because they will show what disabled people can achieve. Ninety per cent of those athletes taking part won't even know about disability benefits because they've been too busy making something of their lives."
Blatter the leg man
Sepp Blatter is not unfamiliar with isms. His current misadventure with racism was famously preceded by a flirtation with sexism when he suggested that women's football would be more aesthetically appealing if players wore kit that revealed rather more flesh ("tighter shorts and low-cut shirts").
Which reminds us of an interview we once conducted with him, when he seemed far keener to talk about his election to the presidency of the Society for the Preservation of the Suspender than he was about his role at Fifa.
In Harman's way
Apparently I am not alone in my reservations about the appointment of Harriet Harman as Labour's new sports supremo. One sports leader present at her debut in the role at a Lords conference on sport and leisure emails: "It was a cringingly bad performance. She seemed a fish out of water. The talk of the conference was just how underprepared she was. It was a bit like watching a live version of The Thick Of It."
Oh dear!
Register for free to continue reading
Registration is a free and easy way to support our truly independent journalism
By registering, you will also enjoy limited access to Premium articles, exclusive newsletters, commenting, and virtual events with our leading journalists
Already have an account? sign in
Register for free to continue reading
Registration is a free and easy way to support our truly independent journalism
By registering, you will also enjoy limited access to Premium articles, exclusive newsletters, commenting, and virtual events with our leading journalists
Already have an account? sign in
Join our new commenting forum
Join thought-provoking conversations, follow other Independent readers and see their replies