Inside Lines: We can host World Cup says US as bribery row escalates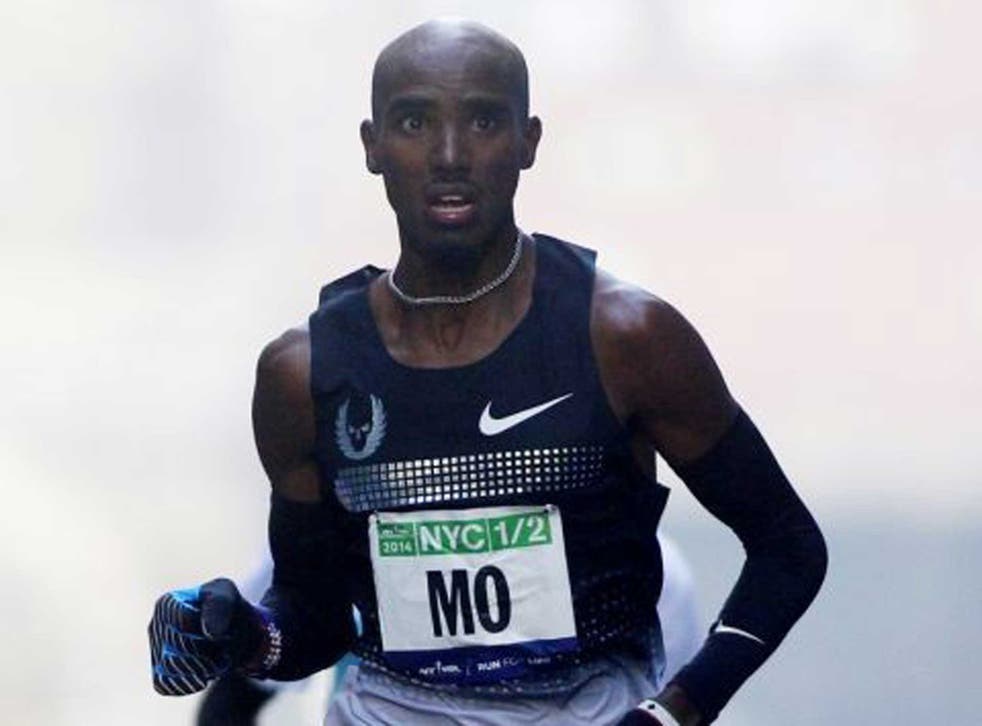 The United States is on standby to stage the 2022 World Cup should the ongoing controversies about alleged corruption, climate and the treatment of migrant workers force Fifa to strip Qatar of the tournament.
"We certainly would be happy to hold it here and have a lot of big stadiums that could turn it around and host at short notice," the Major League Soccer commissioner Don Garber tells us in the wake of revelations of bribery allegations involving former Fifa executive Jack Warner and his Qatari colleague Mohamed bin Hammam, now being investigated by Fifa's ethics committee.
Bin Hammam was banned from football for life in 2011 after it was discovered he attempted to buy votes during his Fifa presidential campaign while Warner, the former Concacaf president from Trinidad and Tobago, resigned in the same year. Both deny any wrongdoing but the situation escalates the case against Qatar.
The US lost out to oil and gas rich Qatar, per capita the world's wealthiest nation, in the race for 2022, and there is lingering bitterness. Garber adds that the bribery row is "going to get a lot more legs and if more comes out, who knows what happens?"
Fifa president Sepp Blatter, who said he is "not a prophet" when asked if Qatar could lose the World Cup, is to make another visit there later this year to monitor progress on the issue of workers' rights. Labour unions and rights groups have been campaigning to highlight unsafe conditions, unpaid salaries and contracts tying workers to their employer during work being carried out on building infrastructure and stadiums for the tournament.
A source close to the original Qatar bid committee has predicted to The Independent on Sunday that both Fifa and Qatar will "ride with the punches" over the bribery issue, but admits the event has been bruised by reports of mass deaths and mistreatment of migrant workers. "Human rights is the one thing that could cause Fifa to have second thoughts."
Farah up for gong
Britain's Mo Farah could be named as World Sportsman of the Year in Wednesday's annual Oscars, the Laureus Awards, though he will not be attending the event in Kuala Lumpur, inevitably overshadowed in the Malaysian capital by the tragedy of missing Malaysia Airlines flight MH370.
Instead he will be in Kenya recovering from his dramatic collapse in the New York City half-marathon last weekend and preparing for his London Marathon debut on 13 April. He will start as bookies' favourite despite never having attempted the distance before, aiming to break the 19-year-old British record of 2hr 8min 16sec set by Steve Jones.
Farah is short-listed alongside Usain Bolt, Rafael Nadal, Cristiano Ronaldo, Sebastian Vettel and US basketball's LeBron James. Golfer Justin Rose (World Breakthrough of the Year) and BMX star Jamie Bestwick (World Action Sportsperson) are the only other Brits nominated for gongs at the ceremony to be hosted by TV's Sherlock Holmes, Benedict Cumberbatch.
Tiresome Fury
Tyson Fury was at it again last week, giving his now tediously infamous impression of a foul-mouthed lout, turning over tables and spitting expletives in a blatant attempt to sell tickets for his return fight with Dereck Chisora on 26 July.
Fury, the self-proclaimed "best heavyweight on the planet", has twice been heavily fined and warned about his conduct by the Board of Control, but in his own parlance "doesn't give a shit." No doubt they'll slap his wrist again, seemingly impotent to impose the sort of ban he would receive in any other sport because of the huge money involved in the upcoming affray in Manchester.
A rant-free domestic dust-up worth watching on BoxNation next Saturday is the battle for the IBF bantamweight belt in Newcastle, Stuey Hall makes his initial defence against fellow north-easterner Martin Ward.
Register for free to continue reading
Registration is a free and easy way to support our truly independent journalism
By registering, you will also enjoy limited access to Premium articles, exclusive newsletters, commenting, and virtual events with our leading journalists
Already have an account? sign in
Register for free to continue reading
Registration is a free and easy way to support our truly independent journalism
By registering, you will also enjoy limited access to Premium articles, exclusive newsletters, commenting, and virtual events with our leading journalists
Already have an account? sign in
Join our new commenting forum
Join thought-provoking conversations, follow other Independent readers and see their replies