Liz Nicholl: No time (or money) for losers, however plucky they may be
The most powerful woman in British sport tells Alan Hubbard why her organisation is so strict with funding
Alan Hubbard
Saturday 10 May 2014 21:25 Comments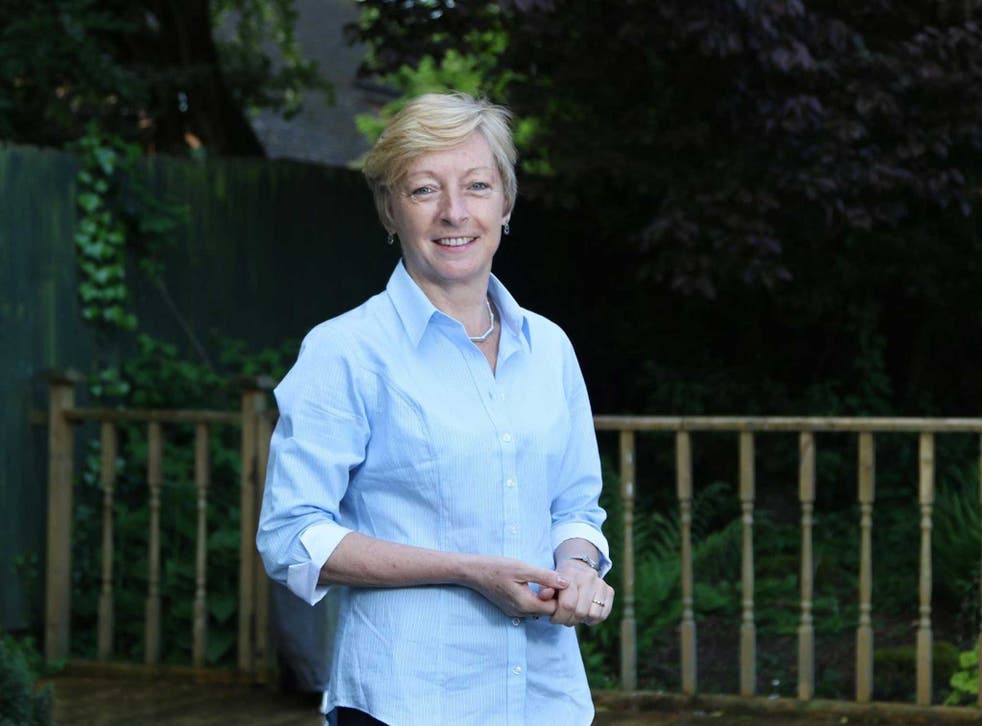 Two figures hit you between the eyes when you enter the reception area of UK Sport's airy headquarters in London's Bloomsbury: 65 and 120. Posted prominently on the wall, they indicate the record number of medals won by Team GB respectively in the 2012 Olympics and Paralympics.
The perfect riposte, they argue, to the angry criticism of the organisation's resolutely hardline policy of funding only those sports with genuine podium potential.
Any background music surely would have to be the triumphalist "We Are the Champions," though those who are now cast into the financial wilderness, such as basketball, water polo and synchronised swimming, might find Queen's refrain to that enduring hit "No time for losers" more apt.
The opprobrium that this "all or nothing" philosophy has attracted is well chronicled, and even arose in Parliament. It will be vigorously defended by UK Sport's chief executive Liz Nicholl, one of its prime architects, this week when she gives a keynote speech that will leave the assembled sports and political bigwigs – many of them, including the former sports minister Kate Hoey and outspoken swimming chief David Sparkes, both fiercely opposed to the system – in no doubt that playing hardball with lottery cash means Britain is no longer a nation of plucky losers.
In a little over a decade, Britain has gone from 36th to third in the Olympics medal table, largely because of the so-called "no compromise" approach that has led to hundreds of millions of pounds being pumped into our best medal prospects. "No compromise" latterly has become the buzz phrase of UK Sport, the sporting arm of government, with Welsh-born Nicholl, who became its CEO five years ago, the driving force for the campaign to win yet more medals at the Rio Olympics in 2016. This would make Britain the first nation to do so after hosting a Games.
Not least because of her financial muscle (UK Sport is distributing £350m in the run-up to Rio), Nicholl is now acknowledged as the most powerful woman in British sport.
I have known and liked her for many years, seeing her progress from the relatively genteel world of netball, where she was a Welsh international and then England Netball chief executive, to the sharpest end of sports governance. Unfailingly engaging and approachable, the 61-year-old seems the least likely to be cast in the role of a hard-heart. But she argues that hers has been a necessary ruthlessness, displaying a resolve not only to implement UK Sport's funding policies but also to fight the corner for more women to be given significantly influential posts in sports administration.
The message is unequivocal. "Our remit is to deliver Olympic and Paralympic success through medals, and that is our focus as an organisation. We have been very clear about our approach and sit behind all our investment decisions. We want to reach down and fund every sport and athlete that has medal potential over an eight-year period (until Tokyo 2020), and that's what we've done. The sports that are disappointed now are sports that we uniquely funded for London [2012], but had we not had London they would not have been recipients of UK Sport funding.
"I completely understand the concerns of those sports having to manage without those resources, but it is not as if we changed our approach; this has always been the case. All sports had a chance to prepare for the possibility that this might happen."
UK Sport is doing its job, she argues, and it is up to the governing bodies that have lost funding to get themselves to a position where they can challenge for medals.
"Do we, as a nation, value the drive to deliver more medals in Rio? If we do, you have to invest what we've got in that. Once you start to take a broader approach and start to invest in sports that are a long way off medal potential, you reduce the amount for those that do have medal potential. That would be a compromise and we have a no-compromise approach."
Nicholl, who first joined UK Sport in 1999, is not the first woman to thrust through the glass ceiling, and she is determined not be the last in what is still seen as essentially a man's domain. "I spent the first 16 years of my working life in netball, predominately a women's sport. It was a good place to practise my leadership skills, but I also had posts as vice-chair of the CCPR [Central Council for Physical Recreation] and Commonwealth Games England which gave me confidence in my own ability around tables where there were more men in suits than women. I remember my first meeting as director of performance in UK Sport and had to meet Olympic sport's performance directors – they were all men. I came out of that gathering with a wry smile knowing there was going to be a huge challenge ahead."
She has been very vocal on the lack of women bosses in sport, even advocating sanctions against governing bodies that drag their heels in appointing females to their boards. But things are improving, she insists. "Sport is not quite as male dominated as it was. There is certainly a sea change as far as administration is concerned. It's gradual but definitely, changing. Of the sports we fund, 25 per cent have women non-execs on their boards. It's a small number still as a percentage and there's still a lot of progress to be made. As far as getting women more involved, I think it's good to start at the top, getting more balanced and diverse boards.
"There are now so many great female role models in British sport – Nicola Adams, Katharine Grainger, Sarah Storey, Jess Ennis-Hill, Ellie Simmonds and Jade Jones, to name but a few – and we must build on this. At UK Sport we have been something of pioneers with our previous chair, Baroness Sue Campbell. I meet quarterly with all the home country sports councils and we are all women apart from a male chief executive of Sport Scotland. You wouldn't have dreamt that this would be the picture 10 years ago."
At UK Sport all the major event consultants are women, as are half the 110-strong staff.
Nicholl is in the vanguard of a growing brigade of female power players, including Debbie Jevans, outstanding as Lord Coe's director of sport in 2012 and now in charge of next year's Rugby Union World Cup; Sally Bolton, the architect of the successful Rugby League World Cup here last year and now appointed by UK Athletics to run the 2017 world championships. The highly rated Jennie Price is Nicholl's opposite number as chief executive at Sport England, while Sallie Barker has taken over the same role at the Sport and Recreation Alliance. Ex-gymnast Barbara Slater is the BBC's director of sport. And, of course, Britain has a female sports minister in Helen Grant.
"This is a good time for women in sport," says Nicholl, pointing out that there were more GB female medallists in the Sochi Winter Games than men, and almost as many as men in Summer Games.
Married to a retired sports management consultant, with two grown-up children, and recipient of an OBE, Nicholl says the great legacy of the Olympics is that "we have created a nation that believes it can win". And she is "uncompromisingly" determined to see that winning aura maintained.
Register for free to continue reading
Registration is a free and easy way to support our truly independent journalism
By registering, you will also enjoy limited access to Premium articles, exclusive newsletters, commenting, and virtual events with our leading journalists
Already have an account? sign in
Join our new commenting forum
Join thought-provoking conversations, follow other Independent readers and see their replies